Some worry that the Swiss have lost their touch to innovate. While this might be the case for some watch brands, the sense of innovation is still there. Check out this very innovative new strap developed by Noomoon called LABB for the Apple Watch.
What makes this strap so great is that it is, in fact, a mix between a  velcro strap and a silicone strap. LABB uses FKM; a Swiss-made material that is odorless, incredibly supple and skin-friendly. But what is even more interesting is that it doesn't have a clasp. In the design of the watch incorporated are small diamond shaped holes and raised diamonds too. The two opposite strap ends clang into each other, and the strap is secured around the wrist. An ingenious and innovative way of doing so, especially since the fit is very strong, yet at the same time also easy to take loose when the owner wants to take off its watch.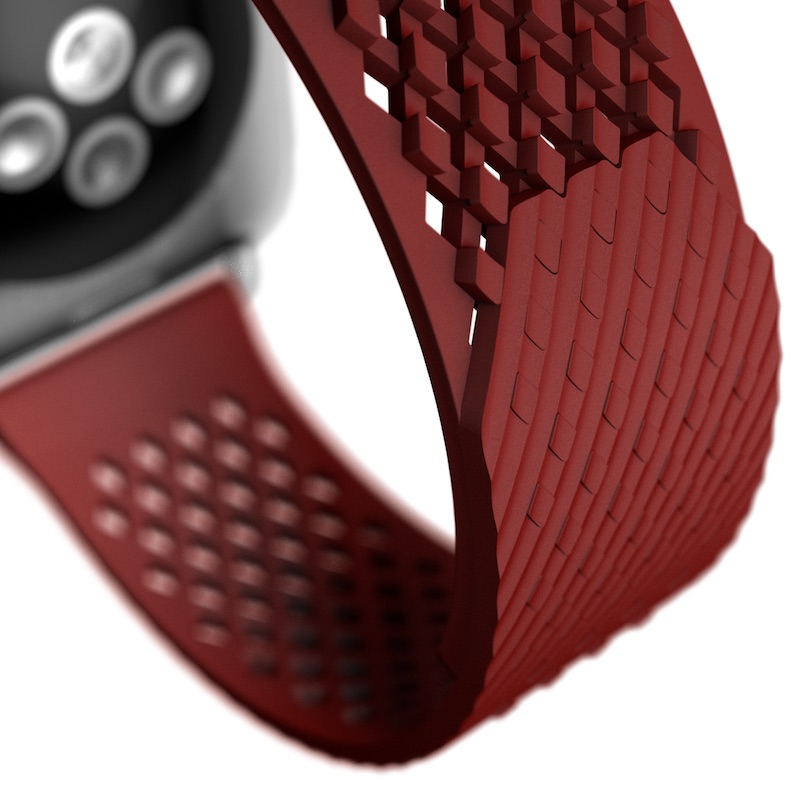 Available in five colors, and with two different colored connectors for your Apple Watch, the LADD offers quite a few options. You can even mix and match the different straps to create a two-tone strap. Granted, you can also do this with any other leather or rubber strap, but because here the strap attaches to itself, it looks far more natural and fun.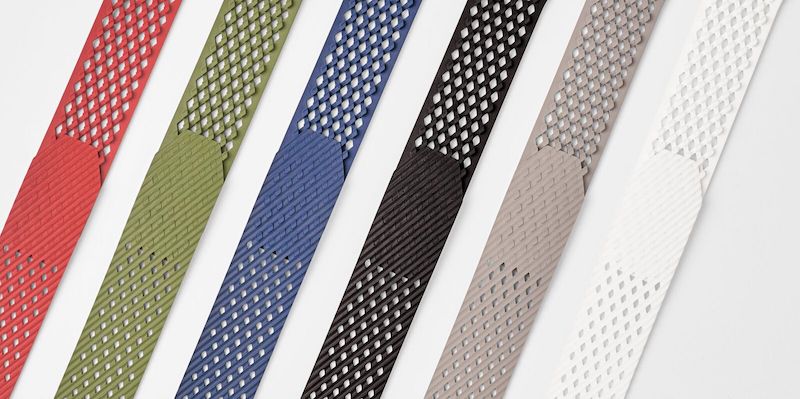 The only problem that I have with this product is that it is made for the 42mm Apple Watch. The potential of this strap is too great just to be limited to only this watch. It seems that without the special connector, the strap would also fit on a regular watch, but we would strongly encourage LABB also to make this strap available for less smart watches. Because I know a few Seiko's, micro-brand and even vintage Swiss watches that would rock this strap!
More information on the LABB can be found on Indiegogo
Save