Field watches have always intrigued me, because they have to be multi-purpose, and they have to be tough. So I was more than delighted to see that Komrade watches from New Zealand, selected this type of watch as inaugural model. Surprisingly, also this brand has decided to bypass crowdfunding websites like Kickstarter, and go out on their own.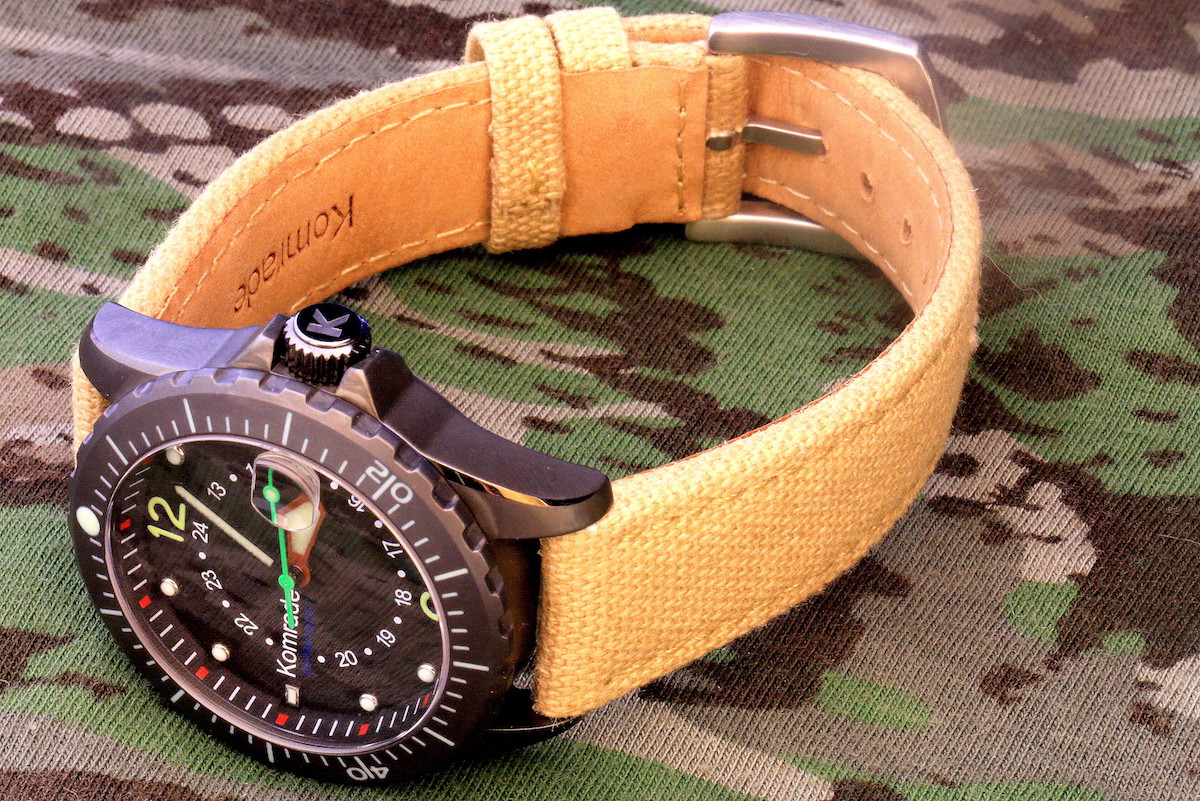 Like many field-watches is also the Komrade initially build as a divers watch. A lot of people are worried about water and humidity entering the case, but dust and sand can wreck havoc on a watch movement as well. With 300 meter water resistant neither one is a problem for the Komrade. But to last as a field watch you need more then being water- and dust proof. That is why Komrade also equips its watches with a sapphire crystal, and have it powered by Miyota caliber 9015. I still think that this automatic movement is not the prettiest, but it can most certainly take a beating! That is also exactly what you want in a watch like this, that doesn't feature a display back anyway, but a nice engraving of a Kiwi bird!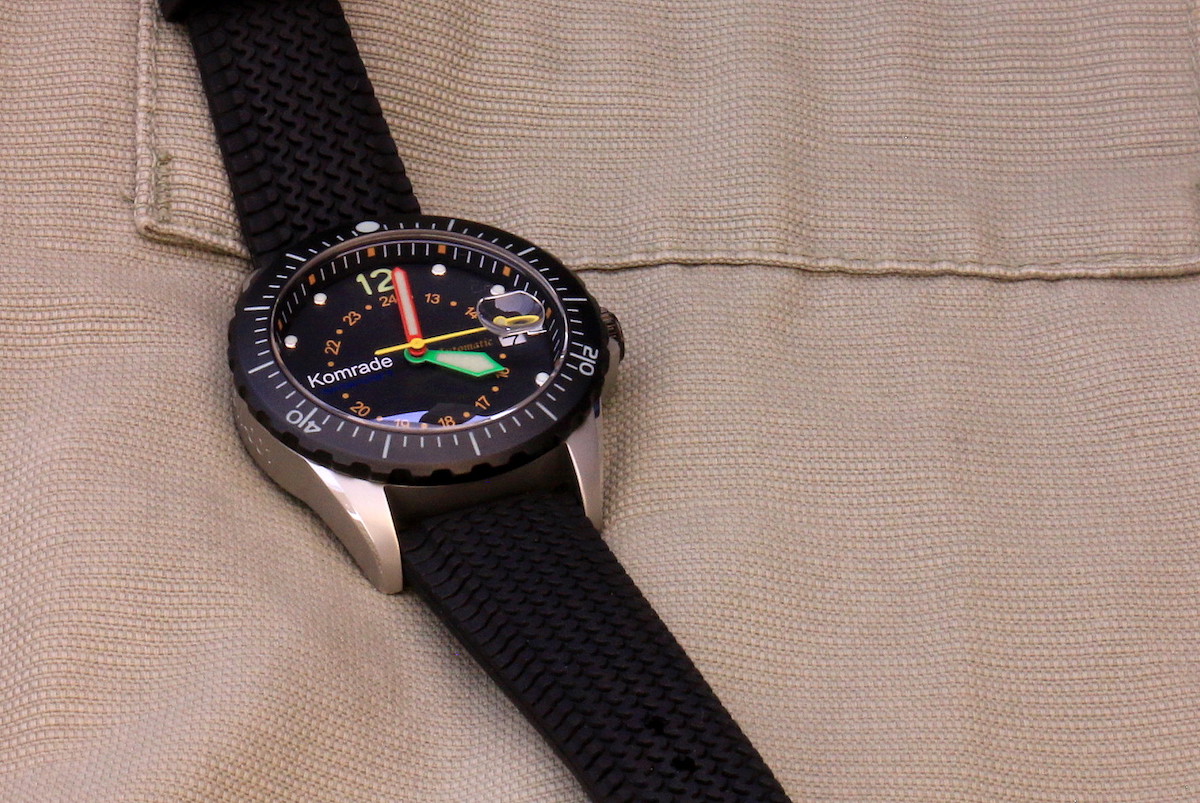 The Komrade comes in three flavors: You have the all steel version, that features all steel diving bezel (or timing bezel, since it is a field watch…) with gold plated hands filled in with C3 lume. The gold hands above the black dial, surrounded by the stainless steel case actually give the watch a very classical look. Something you can imagine Indiana Jones to wear, if his movies where set in current times. The two other models have either alone the bezel, or the bezel and the case coated with diamond-like-carbon, also known as DLC. Since this is much stronger than PVD coatings it is safe to use on a field watch. What set these watches also apart from their stainless steel sibling, is the hands! Each hand has a different color, and the effect is actually quite fun! In all it sets the watch apart from similar watches out there, and that is a good thing to do, especially when you bypass crowdfunding.
The Komrade comes with two straps: the obligatory NATO-strap (with hardware to match the watch), and a canvas strap. Funny detail: I am never too keen on fancy watch boxes. They look great but I usually take the watch out and put the box in storage. Komrade must have thought the same because they ship their watches in a thermos mug……field trip anyone?
More information on Komrade watches can be found here
Save