We said it before, and we say it again; Kickstarter keep kicking @$$ when it comes to affordable watches that offer a great bang for your buck. Calvin Jr. recently completed a succesful campaign on Kickstarter and also Straton and Stuckx will be heading that way, since they already have reached their goals for succesful funding, several times over. Why they are such a success? Original designs combined with great build quality for prices that are hard to beat.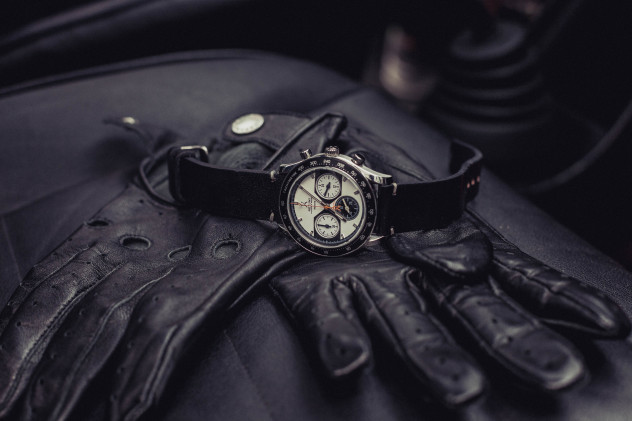 Undoubtfully heading that same way is the Nezumi Voiture, which will be launched on Kickstarter this September. As the name already indicates is this watch inspired by (race) cars from the 1960's and 1970's. The result is a design that looks comfortably familiar. It is by no means an copy of existing watches, but more an extension to the genre that is formed by the Rolex Daytona, multiple TAG-Heuers and other sport chronographs from that era. Too impressive names to mention in the same line with a Kickstarter project? Perhaps, but those examining the Nezumi Voiture will have to agree that its design is really that good.
Born in Stockholm, Sweden, the Voiture is the brainchild of Nezumi Studios, founded in 2011 by David Campo Cardenes. Their first product? A limited edition jeans made with a care and attention to quality and details that would put any other pair of jeans to shame. Currently they offer everything from Designer apparel to their own in-house Porsche 911 club.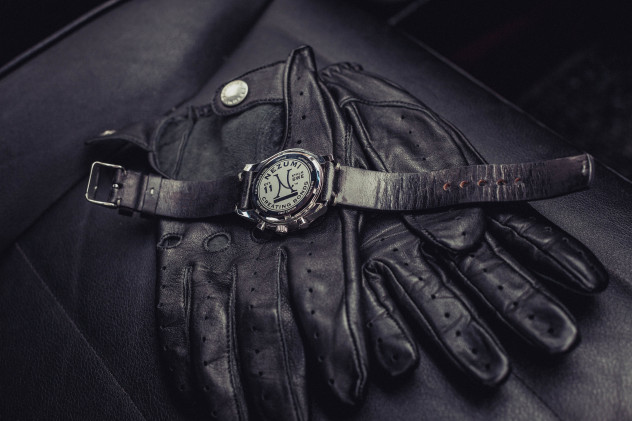 For a sports chronograph the Voiture has a modest size of 40mm in diameter. It is powered by a Seiko VK63 mecha-quartz movement. This movement combines the precision of a quartz movement with the look and feel of a mechanical chronograph. Normally also offering a date complication Nezumi decided not to us this, offering a much cleaner dial as a result. The dial has by the way two layers and will come in three color combinations when launched. Very nice is also the domed sapphire crystal. The Nezumi Voiture will hit Kickstarter this September, so keep an eye out!
Note: the watch in the pictures is still a prototype and some changes might be made before going into production.