An unusual name for an unusual watch, was the original Triggerfish by Kaventsmann already a bold statement, the new version of this watch actually goes beyond what the threshold established by its predecessor.
When reviewing the Triggerfish II it is important to take into account that Kaventsmann is a German company, and that in essence, the watch is a German watch. Yes, its powered by a Swiss-made, automatic ETA 2824-2, or Sellitta SW-200 when the ETA stock runs out, but they are made in Berlin, Germany. Their style can best be described as « gründlich », a German word that can best be translated as « thoroughly ». Why is this important to know? Because it explains the time and effort that went into the watch, as well as that the way the watch is constructed is better than actually should have been.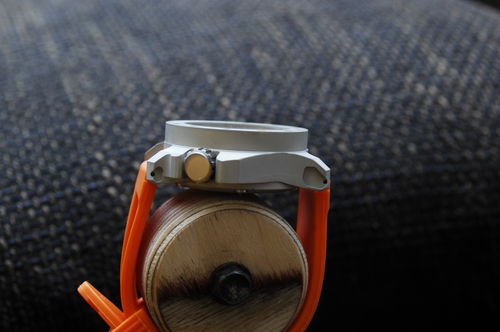 That also means that the watch is impressive, not only by its accomplishments, but also by its dimensions; with a length of 55mm, a width of 48mm,  and a height of 20mm there is no way around it; this is a big watch! But short lugs make it wearable on most wrists and a case crafted from hardanodized Aluminium (AL7075) keeps the weight down. Also by positioning the 10mm titanium crown between 10 and 11 o'clock, it does not limit the movements of your wrist, hand or arm.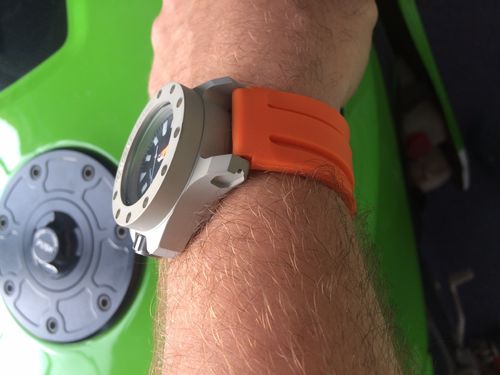 What is nice about the Triggerfish II is that Kaventsmann actually offers different types of crystal for the watch as an option. This way the future owner can increase the water resistance of the watch from 40 bar all the way up to a whopping 3000 bar!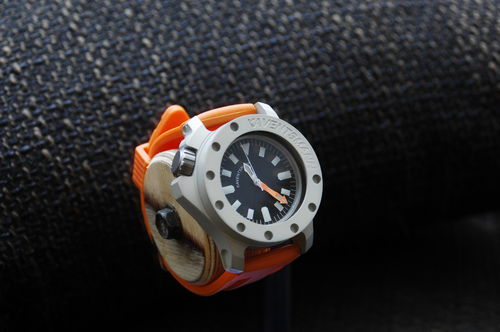 Triggerfishes are actually some of the most colorful fish in the ocean, and fortunately did Kaventsmann not overlooked this fact with their new watch. The hands offer a high contrast to the black dial, with the hour hand in white and the minute hand in bright orange, so diving time can be monitored. Of course a bright colored rubber strap also helps in giving this watch even more color.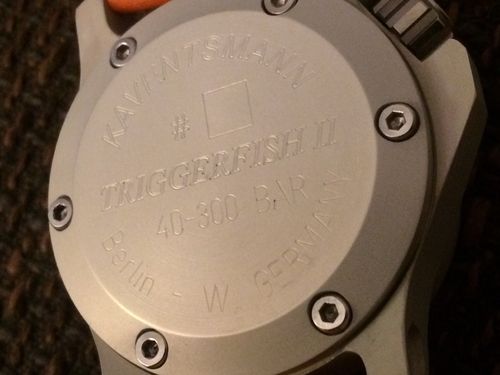 Usually with pieces like this the price is an iffy point, since its often on the high side. Costing 1.390 euro's, the Triggerfish II doesn't seem like a bargain, but when you examine the craftsmanship, and know that they are actually made by hand by founder and owner Michael Fernandez, in limited numbers, it gets a different ring to it, and you realize that Kaventsmann is giving you a lot of bang for your buck!