What is it with Singapore and watches? Just like The Netherlands is it a small dot on the world map that produces a disproportional amount of great watches. At Watchisthis?! we are for instance a fan of Regia, which comes from Singapore, just as Jubileon.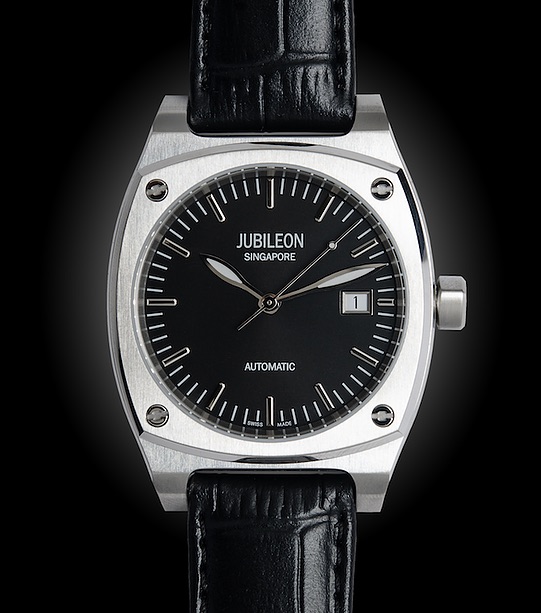 Jubileon's first model is called the Superellipse, which is a term used in mathematics. They used superellipse to mathematically represent the cushion shape of the case. I must say that this intellectual approach is quite refreshing, especially when it results in a great design as the Superellipse. Actually when I first saw the watch, I thought « that is a great aviation watch! ». The tonneau case gives the watch a slight vintage touch, although its thickness and the screws indicate that it is purpose build, like one of those old aircraft, riveted together. And yes, I now understand that the hands are based on an ellipse as well, but first I thought that they represented propeller blades, much in the same way as Longines used on some of their Lindbergh models in the 1990's.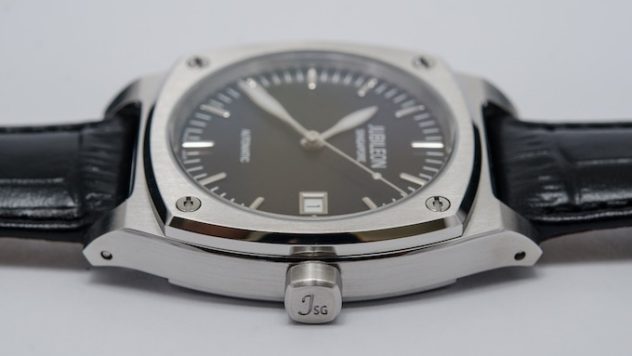 What I especially like about the Superellipse is the finish. Again, an easy area to save some money, but the polish on the watch is near perfect. Do notice the polished edges on the bezel, this amplifies the cushion shape of the case. A clever trick that Cartier also uses on their Santos.
The watch in these images is a prototype, so don't make a final judgement yet. However, I would urge Jubileon to pay extra care to the position of the screws once they take the Superellipse into production. They add something to the design, but only when they are positioned correctly. Otherwise they will take something away, and give its owner a very visible annoyance.
Next to the black dial, the Superellipse is also available with a sunburst grey or a silver dial. They all look good on the design, but do change the look of the watch. I would love to play around with different textures and colored straps, because the Jubileon seems to be made for it. Do make sure you change over the buckle though, because Jubileon went through the trouble of making one in style with the case.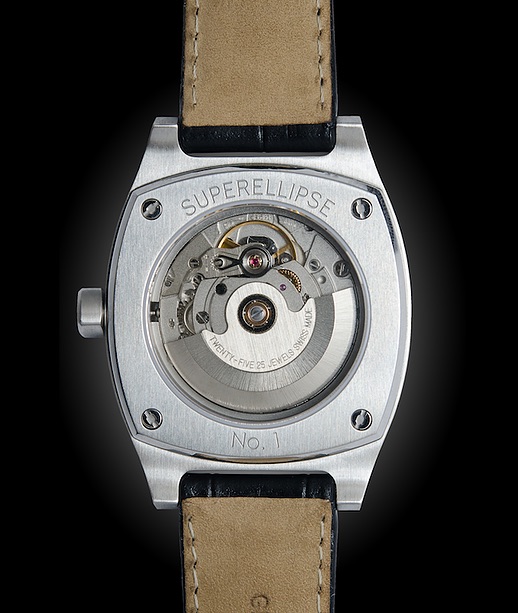 It is great to see a brand finally using the ETA 2824-2 again! They are hard to come by these days, and when you find them, they are not the cheapest choice. This is why many Kickstarter-brands use Sellita, or go Japanese with a Seiko or Miyota movement. But the ETA 2824-2 is still hard to beat. They kept the caseback simple, and that is stunning by itself. Less is more, and I am sure that there is a mathematical model to proof that as well!
More information about Jubileon can be found here, or on Kickstarter
Save