Most of us live a hectic life and during the day we usually glance at our watches, barely long enough to check the time. Itero wants to change this and put time back into your hands. Quite literally because Itero comes with a pocket watch!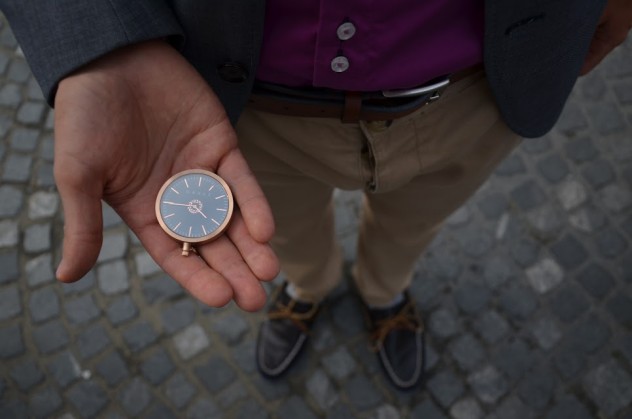 With a pocket watch you are forced to stand still, reach in your pocket and hold the watch to check the time. This is a far more deliberate effort, and with that also comes the actual realization of time. Something from yester year? Perhaps, but Itero's styling has that classic looks that always seems to be contemporary on which Italian designs usually have a patent. Yes, you can easily combine it with your tweed suit, but also casual with some khaki's and a casual shirt is the Itero at home.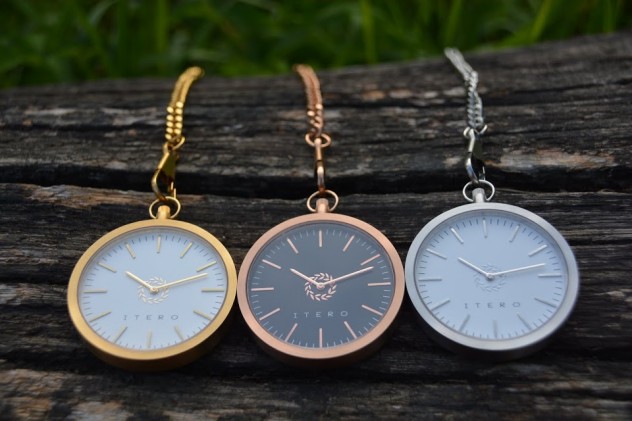 Crafted from 316L steel, with a sapphire crystal, the Itero measures 44mm in diameter. A nice size, that is not too big, or uncomfortable, when wearing it in the pocket. A Swiss Ronda quartz movement ensures not only precise timekeeping, but also makes sure that the Itero keeps running for about a year or two.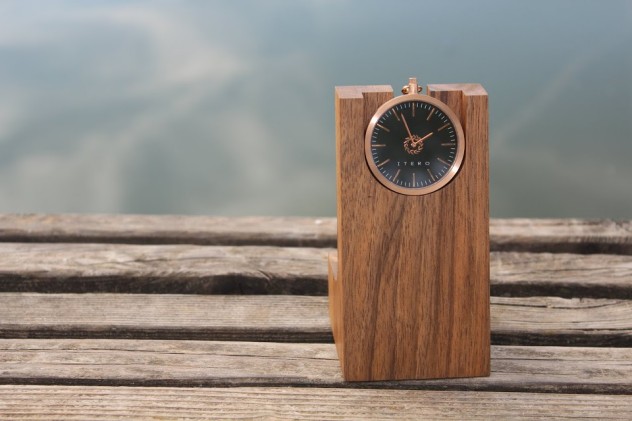 Itero offers their pocket watch in a steel case, or with a yellow or rose gold coating and it comes with a matching key chain. A must have is the wooden pocket watch stand for the Itero. Made from walnut wood, which has been treated with oil, gives us luxurious place, as well as a great place for the Itero to rest when we are winding down the day.
The Itero is now available through Kickstarter, where you can pick one up for a little under US$100,- (depending how fast you are and still be able to catch one of the early birds).