There is currently a watch offered on Indiegogo and I am trying to figure out why it is not a success? At time of writing it has 3 backers with 13 days to go, and raised $291,- of a $15.000,- goal, so it does look grim for this campaign. Of course this is not strange by itself, not every Kickstarter and Indiegogo campaign succeed. However, we are talking here about N plus ONE designs customizeable watch, which is not only highly original, but also very affordable.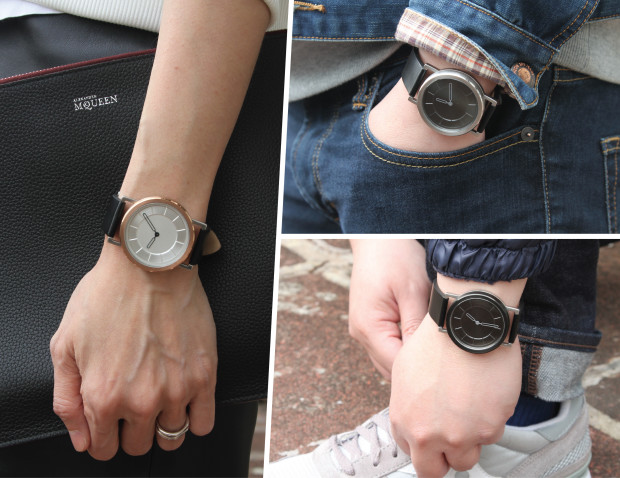 $95,- buys you a well designed watch with three different bezels that you can switch out by screwing them on and off. The watch is powered by a Ronda quartz movement, comes with a screw down back, and a leather strap. The case has very unique lugs, and the dial is one of simple elegance, yet with a lot more thought put into it than most. Actually we live in a period of time where the term « minimalist design » is greatly abused for profit. People use these terms when they order ready made watches from a Chinese factory, stamp their brand name on it, and as long as you include a sentence like « In the end, it took us 18 months to refine the designs and perfect our watches in close collaboration with our manufacture » people apparently buy it with pleasure, at prices much higher than what N plus ONE is asking for there's. Minimalist design seems to have become synonymous for plain, but that is not what the word means. It's actually making a very interesting design that is as clean as possible. That is exactly what N plus ONE design accomplished.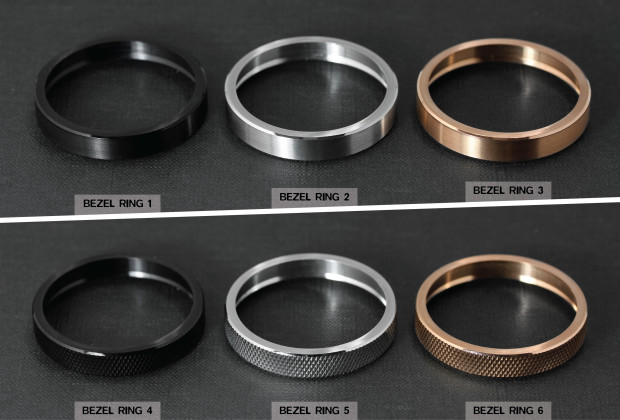 The dial has two levels, basically a raised circle in the middle, incorporating the hour markers into what seems to be the lay-out for a Roman arena. The hands are nothing but a frame shaped like a bar, but the soft and subtle rounding of the ends indicate that a lot more thought went into it them than you might expect at first. The watch also doesn't have a crown, to maintain the cleanest look. In fact it uses a button on the back that when pressed moves the hands forward and this is how you set the time. Exactly the way Piaget and Cartier allow you to set some of their quartz watches.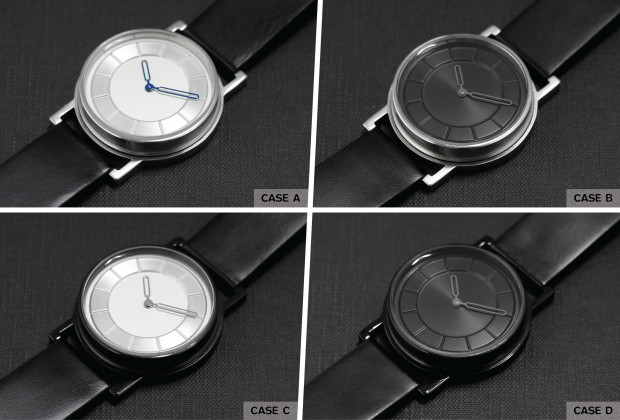 The N plus One comes in two different cases, stainless steel or stainless steel with a black PVD coating, and two different dials, silver or black. The bezels are either smooth or knurled and come in stainless steel, or stainless steel with black or rose gold PVD. The beauty of this concept is that you can very easily change the look of your watch and match it to your mood, clothing or other jewelry you are wearing. Just unscrew one bezel and screw back on another one of your choice.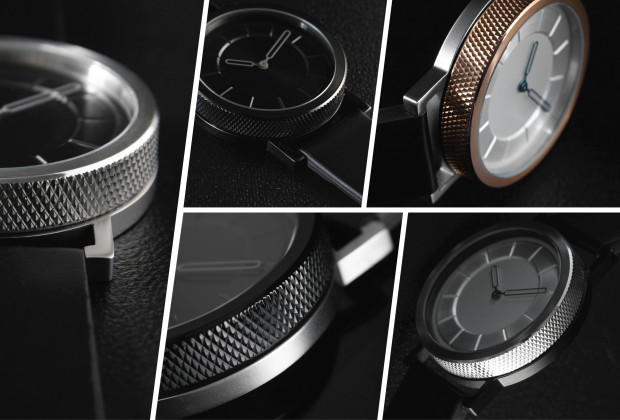 The watch is 40mm in diameter, 10mm thick and weighs 60 grams, making it a perfect watch for both men and women. So what is wrong with this Indiegogo campaign? It's not the concept, which I think is quite original. It is most likely not the quality of the product, because although I have yet to hold this watch in my hands it all looks very well made in the photo's, plus they offer a five year warrenty. It is not the price, because for this concept, the price is very competitive. So what is it? Poor marketing? Lack of publicity? That might just be it, because a Facebook page with 15 likes does not get you very far.
Hopefully N plus ONE will overcome, because this is a watch that is worthy of being produced. You can check out the Indiegogo campaign here and might also want to like their Facebook page for good measure!
Save