These last days I had the chance to speak with Yong Keong Lim, Founder of Feynman Timekeepers. You know that I really really like his job so I wanted to know more about him and about his brand.
Oh yes I already reviewed the One Eclipse and the beautiful Cove…. So click to read.
Let's go 😉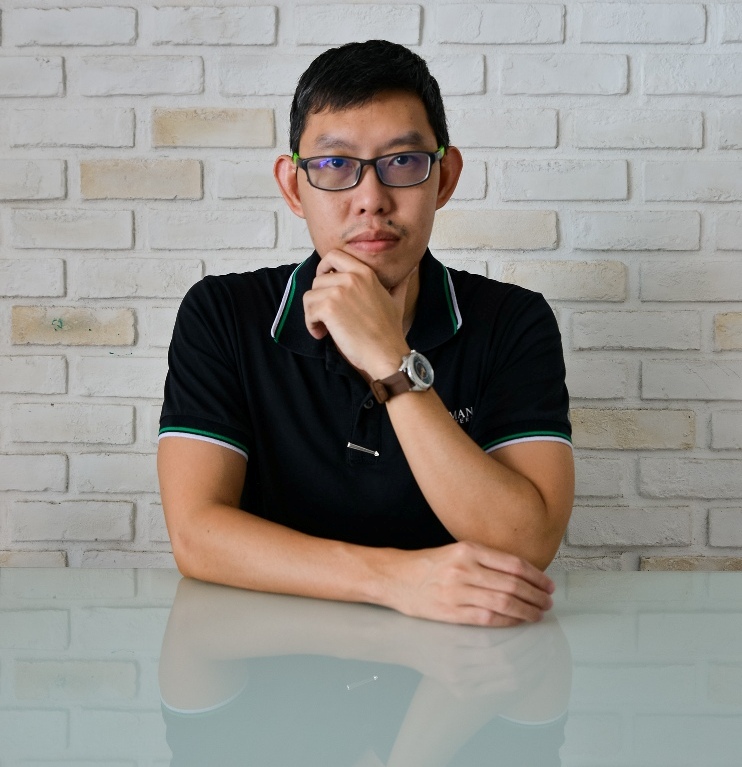 Could you tell us a bit about you and about your story with watches?
I started serious watch collecting in 2010. Prior to that I had only a few watches which were gifts from my family. The interest actually grew when I first saw the Rolex Air King which my dad had. I started searching for information of the Air King and I ended up joining SGROC (Singapore Rolex Owners Club) forum. From there I got exposed to many other brands and that was how the hobby grew.
When the idea to create a new brand came to you? and when do you start working on the creation and on the launch of it?
The idea of creating a watch for Feynman started about 2017, at that point I was actually shopping for an heirloom watch to pass down to Feynman in future. I actually decide to build a custom watch in 2018, at that point I decided that customized watch is more unique, and I can have the flexibility to incorporate what I want in the design. Subsequently the final design became the Feynman One after some encouragement from friends and family to start the brand myself. So instead of a watch, I'm giving him a brand as a gift.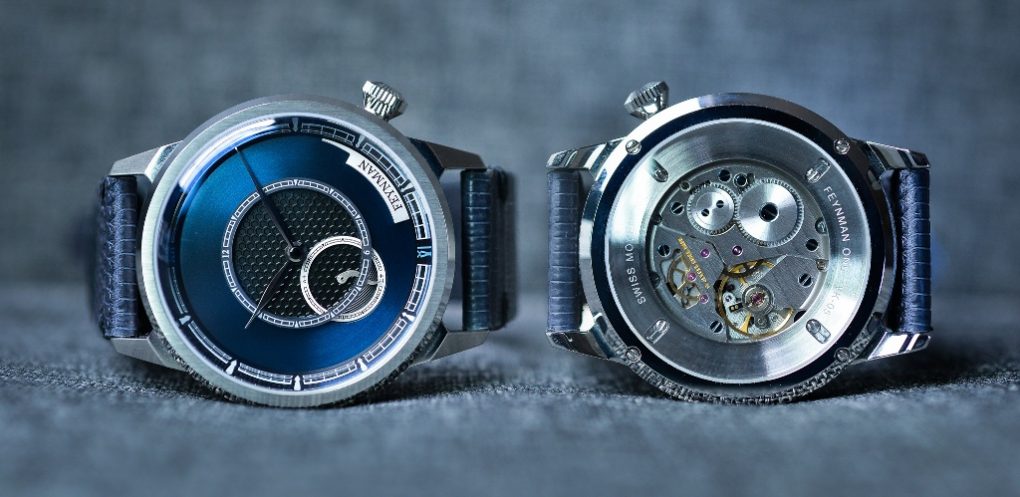 Could you tell us from where comes the name of your brand?
Feynman is my son, so eventually I decided that since the brand was built for him, we would use his name to make it meaningful. By the way Feynman is named after Mr Richard Feynman, we have no intention to claim credit using the achievements of Mr Richard Feynman. The choice of brand name is purely personal as it is for my son.
What made you want to enter in the already overcrowded watch market?
The watch world is actually bigger than what we think. When we say overcrowded, we are actually only seeing a small part of the world among watch collectors. There is actually a huge population that are not within the watch collectors' world. One of our visions of Feynman Timekeepers is to educate and approach new audience which are not yet watch collectors. We wanted to show and let them understand about mechanical world of watches and drive the interest in horology among these people. Another reason to enter the market is to prove that small independent brands like us do not necessarily mean cheap and low-quality watches, we have our standards to maintain and we too can provide quality timepieces at a reasonable price. Microbrand does not equal to Cheap quality watches.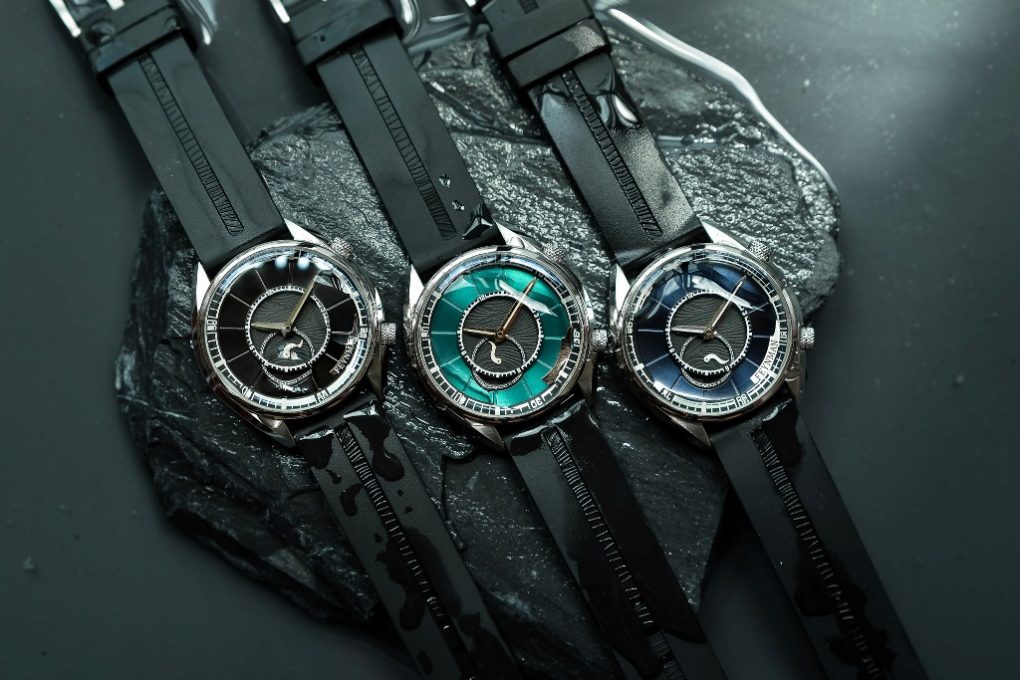 What's the most important thing in the process of creating your timepieces?
Unique! Feynman Timekeepers strive to be unique and we always want to do something different. We place emphasis on creating a timepiece that is backed by a reliable movement. Each Feynman design has to be distinctive, and instantly recognisable.
What steps do you go through to develop and produce them?
We usually start from a blank piece of paper; I would write down all the key design factors I want for every design before drawing it out on paper. Some of the factors include size, shape, materials and genre. Subsequently I will get a 3D renderer to do it in a 3D format and we will slowly refine from there together.

From where come your inspiration concerning the design of your pieces?
Nature and Feynman with a little bit of biased opinions from Me hahaha. As a watch collector I am biased towards certain features, the color Green is my favorite color and hence it is used as Founder's Edition. Other than that, I would tend to look at nature for inspiration, for example we adopted the golden ratio for Feynman One. Feynman loves lizards when he was young and there is a special meaning for lizard according to China believes (blessing), hence the "lizard features" (lizard tail second hand, lizard strap) becomes part of the watch design.
Do you have an anecdote about the design and creation phase of your timepieces?
To be honest I do not explicitly plan what to design every time, usually it comes as an impromptu thought always. But on the basic principal we want to have a design which is uniquely Feynman, with the One and Cove people are able tell that it is a Feynman watch from a distance. This is what we hope to achieve for every watch we make.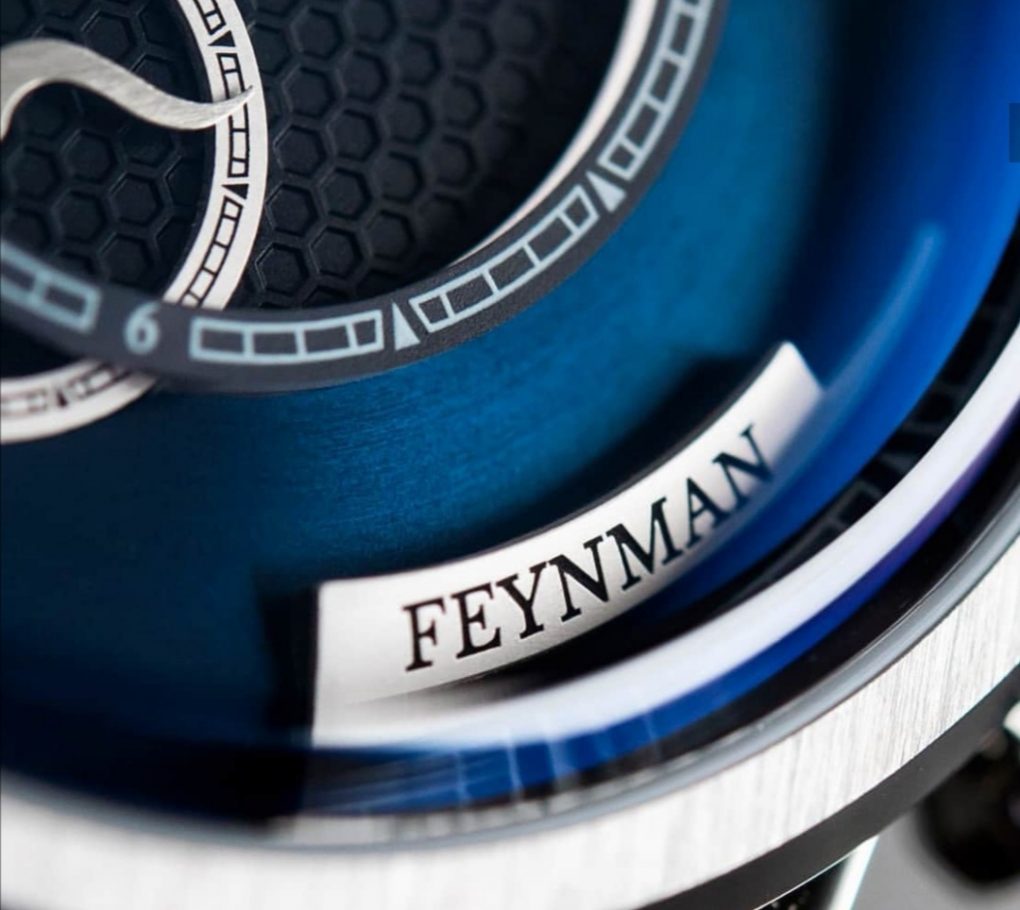 From your perception, what makes your watches so special?
I would not use the word special to be honest, we are still using off the shelf reliable movements from ETA and traditional stainless-steel parts. The main principle I have is to make watches that I personally would wear and buy, I will not sell something that I would not buy myself. What we tried to do is to provide a design that is not available in the market and at the same time design a watch that carries the various characteristics of what is desired in the watch collectors' world for example using reliable Top-grade movements from ETA.Instead of inventing a new watch, you can say that we put different characteristics from different watches to create a unique design by itself. And as mentioned previously we want to drive interest in horology and getting people to be interested in watch collecting.
Could you tell us how your various collection are composed and what are their prices?
Currently we have 2 collections in our portfolio:
Feynman One – A contemporary dress watch priced at 1388 SGD (approx 960€).
Feynman Cove – A versatile dive watch priced at 1588 SGD (approx 980€).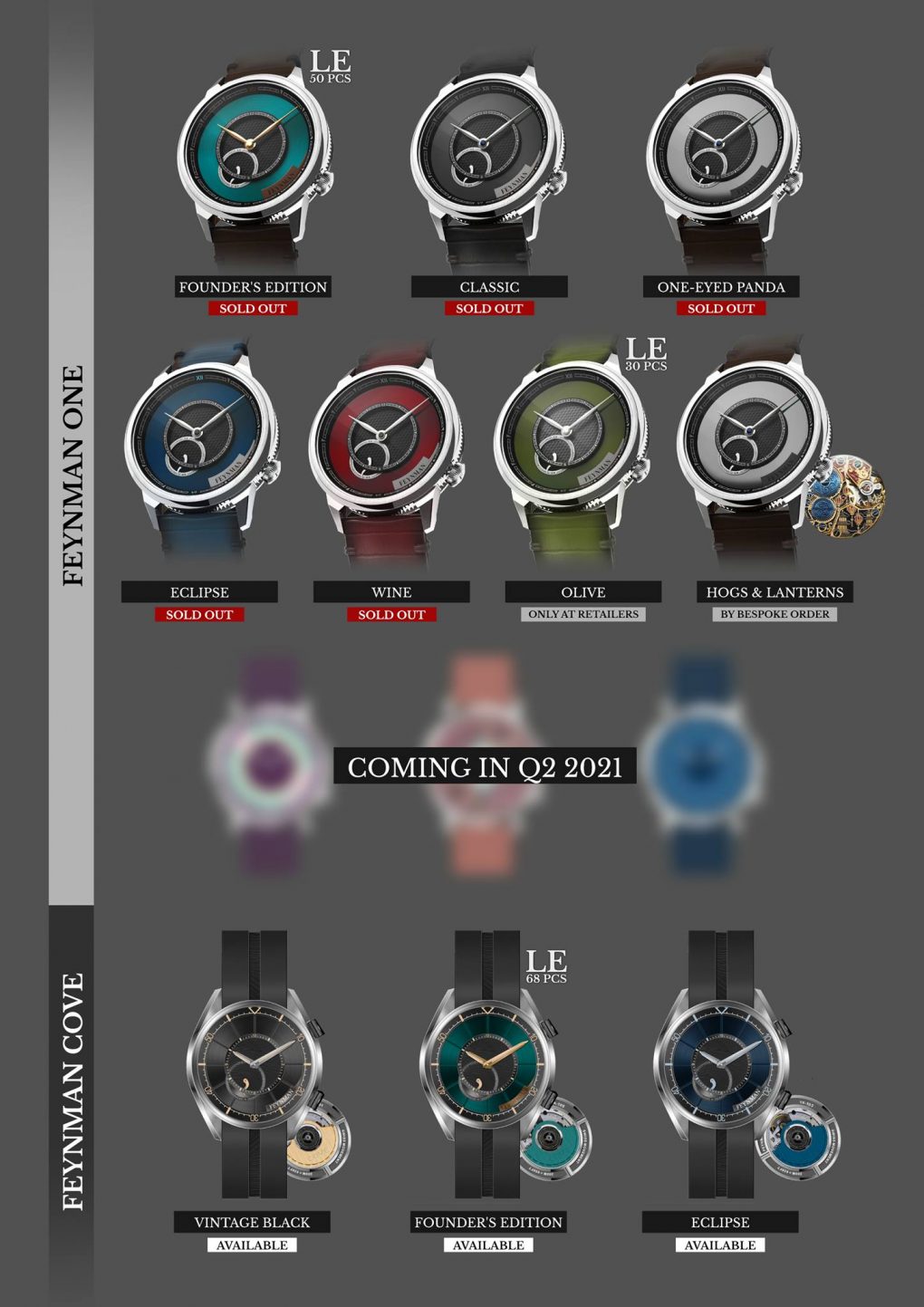 Do you have a favorite piece among all the ones you've already created?
Yes I do, I have a piece unique watch created in collaboration with a Russian engraver Stefan Vinogradov. This watch is a piece unique design and the only one in the world using the One Eye Panda Dial, it is engraved with my Chinese Horoscope animal "Boar" on the caseback.
Social networks are really important for microbrands like Feynman. Could you let us know how and why do you use them? and what's your strategy to stand out from other brands in your price range ?
Social media is a key factor in our marketing, especially during this Covid19 era. Our main aim of using social media is for outreach as we need to reach out to different parts of the world without having retail presence in every country.
I have mentioned this many times and I will always say this. We are not here to compete with any brands out there. We are here to create our own trend following our own believes, the world is very big and I believe that there is always room for another brand who does things differently. We seek to build our own success using our own way instead of trying to replicate the success of others.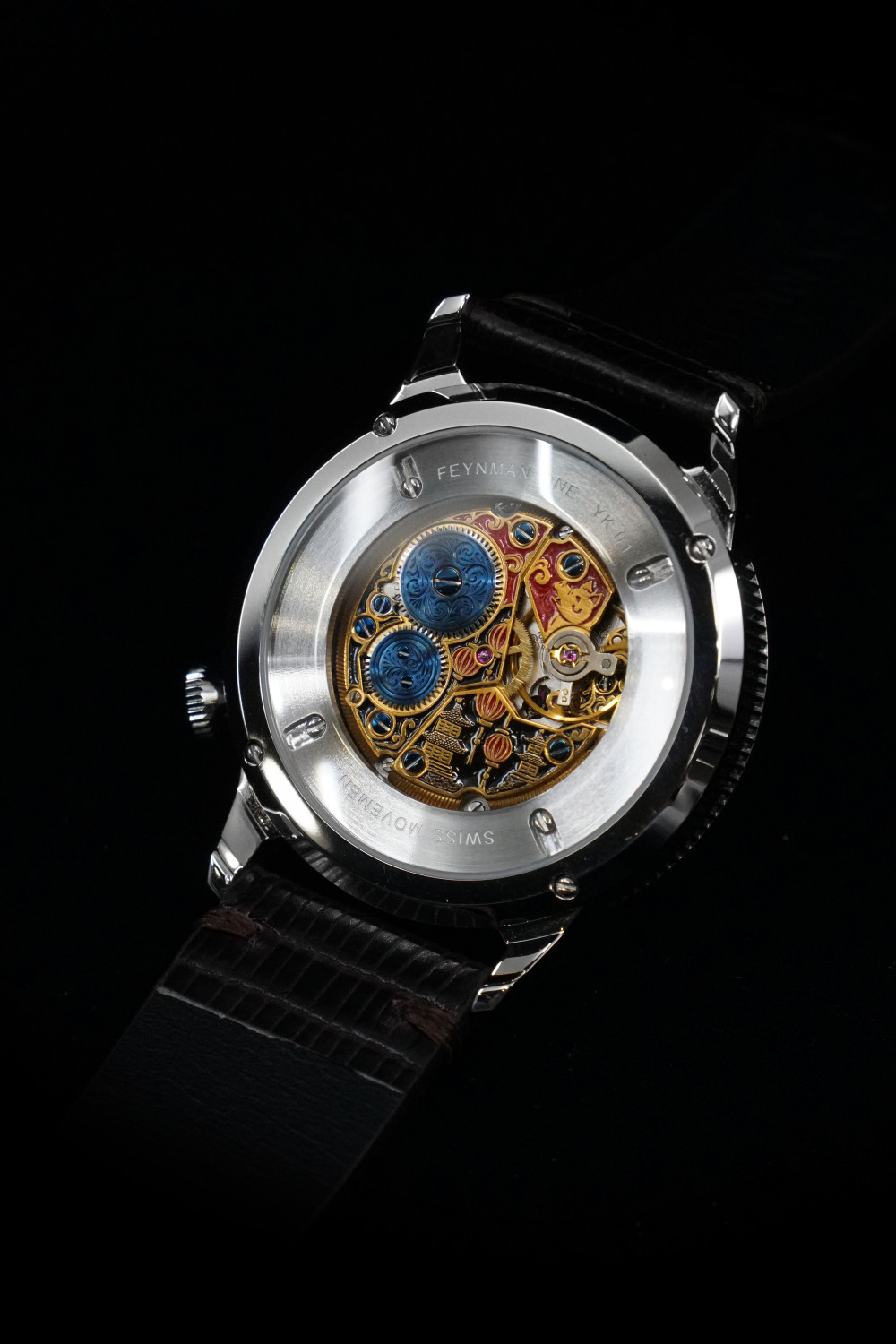 Let's talk about distribution. Obviously, you use the direct sales strategy which is better for a young brand like yours. Could you tell us how people can buy your watches? In the future you want to develop a different strategy of distribution?
We have 2 channels of sales at this point, we offer watches through our website and have 4 retailers(3 in Singapore 1 in HK) at this point. We are looking to expand our footprint in Europe and US and are constantly looking for people who share the same vision as us to collaborate.
As you are not in the mass market, do you have an idea of how many watches do you already have delivered?
Even though we do not label Limited Edition on all the watches we are only producing them in low quantities, each of our variant does not exceed 150pcs. For the limited founders edition, we only have 50pcs for Feynman One and 68pcs for Feynman Cove. We also have a limited edition Feynman One Olive for retailers which is just 30pcs.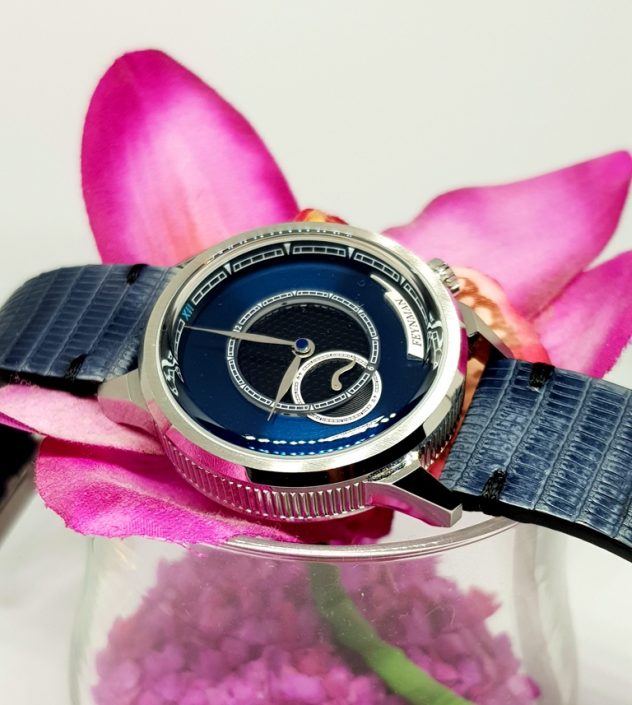 Now and more generally, what are your plans for the future?
At this point I'm looking to spread more awareness for Feynman Timekeepers, it does not matter if our watches does not suit you but we want people to know that there is a brand out there who is willing to do something different. We will strive to follow our vision which is to continue to spread the awareness in horology to more people out there through constant engagement and also to keep improving on the quality of our products.
What aspects of your brand you think people should know more about?
We are not trying to be the cheapest brand out there and will most likely not be in future. What we seek is to provide value in the price we asked for, there is no substitute for quality. What you pay is what you get, this applies to everything in this world and even to us when we manufacture the watch. On many occasions we can choose to do it the cheaper way, but we choose not to,and I hope more people can understand what we are trying to achieve by not cutting corners. We can only provide quality products this way, there is no magical formula. I really hope that one day everyone can understand that microbrand does not equal to cheap quality watches.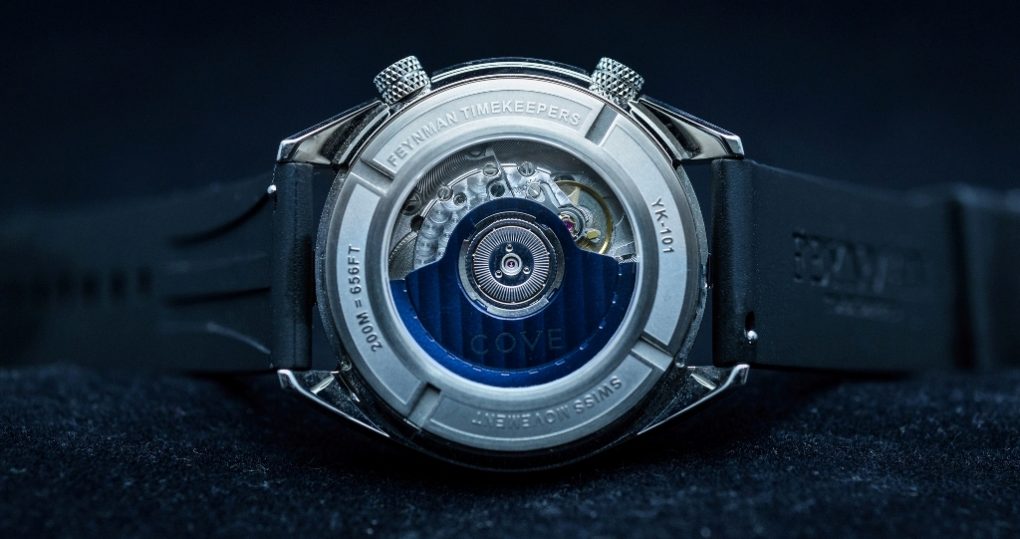 OK, now something more personal. For you, what's the most important thing to find in a watch?
The feel. A watch must feel good to you when you wear it, nothing else matters honestly if it doesn't feel good at all.
To finish, are you also a watch collector? If yes, what kind of watches do you collect?
I collect many kinds of watches especially Green hahaha, my collection includes some luxury watches, divers, dress and digital watches. I collect microbrands too and I have watches from Gruppo Gamma, Zelos, Ventus, Vilhelm, Badger, Venturo, Nodus, Waldhoffand upcoming Mitch Mason etc. My personal IG is greenhorology and hope you can follow me too.
You can follow Feynman Watches on the social networks :
Facebook / Instagram
Jonathan Kopp