These last few days I had the chance to chat with Thomas Lardière, Founder of the French brand Obelus.
I'll let you discover his world right here.
Could you tell us a bit about you and about your story with watches?
I've always loved pretty watches. When I left school, as luck would have it, the first company to get back to me was a major Parisian watch retailer, Royal Quartz / Louis Pion. I started working for them in their boutique on Rue Royale in the 8th arrondissement. A few months later I helped open a first outlet at Roissy CDG airport, and over the next 9 years I opened 9 more as Operations Manager.
My collection and knowledge grew during this first period in watchmaking.
In 2007, I left the group and joined a consulting firm. For 12 years, I worked with some of Switzerland's most famous watch brands, associations and foundations.
When the idea to create a new brand came to you? and when do you start working on the creation and on the launch of it?
I have been taking part in watch fairs for many years, and I'm always asked for my opinion on new launches. In 2020, during a team meeting, my interlocutors said to me: « Thomas, you really should relaunch your brand ». We had a lot of laughs and 6 months later I started drawing a first draft of the Retro Chronoscope. The company is created in 2021 and the first watches are launched in July 2022.
Could you tell us from where comes the name of your brand?
« Obelus » is the other name for the divided sign in Mathematics (). It was introduced by Johann Heinrich Rahn, a Swiss mathematician (still them), in 1659. Time being a succession of divisions, this choice became an obvious one.
What's the most important thing in the process of creating your timepieces?
The choice of materials used for our watches. Our watches have all the hallmarks of the great ones, minus the eye-popping prices!
What steps do you go through to develop and produce them?
1. Choosing a time frame (retro, 40s to 60s).
2. Technical choice (movement and complications)
3. Aesthetic choice (inspiration and design)
4. Choice of materials (sapphire crystal, 316L, water-resistance…)
5. Choice of supplier (call for tenders, according to expertise)
6. Choice of bracelets
7. Order spare parts or complete watches
8. Assembly at a partner watchmaker
From where comes your inspiration concerning the design of your pieces?
Essentially the watches my grandfathers had in their respective collections: from the 40s to the 60s. And my own collection. All revisited with a bit of color.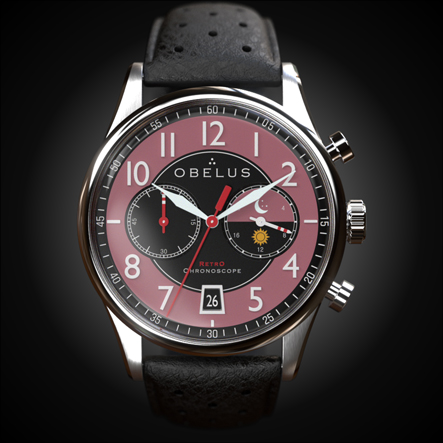 Do you have an anecdote about the design and creation phase of your timepieces?
My first supplier abandoned me at the prototype stage, because I was too demanding. Now I work with 6 different suppliers/manufacturers.
From your perception, what makes your watches so special?
To be honest, not much.
With the exception of some of the dial colors, the frequency of our product releases and the fact that our watches are all (very) limited editions. But above all our competitive prices in view of the quality.
Could you tell us how your collection is composed and what is the price of your watches?
At the moment, we have 3 collections with 2 to 7 models, depending on available stock (if the model is no longer in stock, it won't be). Watch prices range from €259 incl. VAT (Seiko 3-hand automatic date watch, 316L, Saphir Bombé AR, Luminova, water-resistant 20 atm on rubber) to €519 incl. VAT (Seiko Mecha-Quartz Chronograph, 316L black DLC, Saphir Double bombé AR, Luminova, water-resistant 5 atm on Italian calf leather (x2)).
Do you have an idea of how many watches do you already have delivered?
Slightly less than 100.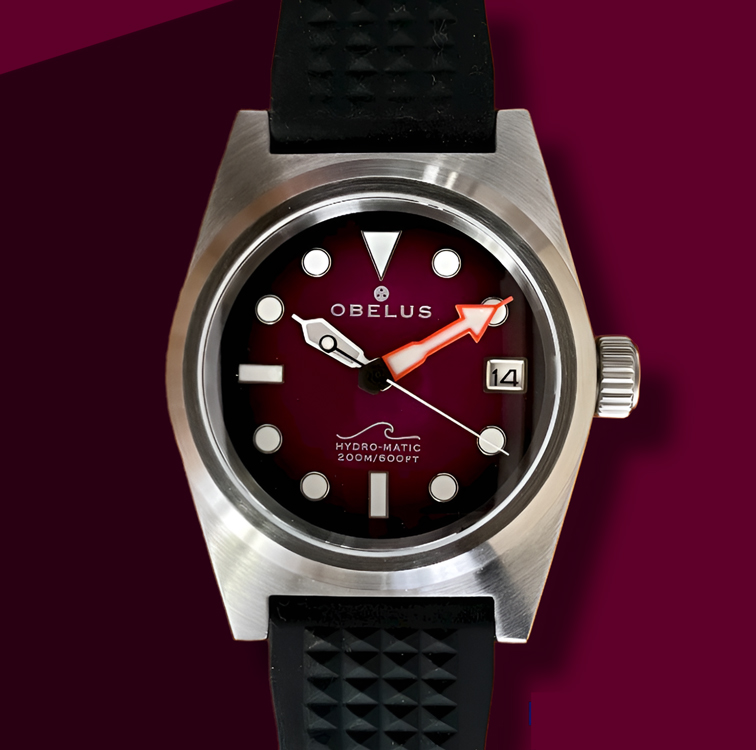 Do you have an idea of what is your flagship collection?
The most sought-after models remain the Chronoscope Retro, but they are all practically sold out.
Do you have a favorite piece in your collection?
There are two models I love: the Retro Chronoscope « Pink Robin » and the Hydro-matic « Cherry on the cake », both with pink dials.
Social networks are really important for microbrands like Obelus Watches. Could you let us know how and why do you use them? and what's your strategy to stand out from other brands in your price range?
This is clearly where we need to improve.
We always try to contextualize the environment in which our watches are used, so that the watch enthusiast can imagine himself in that environment with the watch on his wrist. Our watches can be worn on any occasion, but their « racy » style/DNA is linked to a particular moment/activity.
Let's talk about distribution. Obviously, you use the direct sales strategy which is better for a young brand like yours. Could you explain us your distribution strategy?
Yes, direct sales. It's the one that best suits our strategy of frequently offering new high-quality watches at very attractive prices. And to be able to offer attractive prices, we have to tighten our margins. So today we can't offer a good margin to a potential traditional distributor.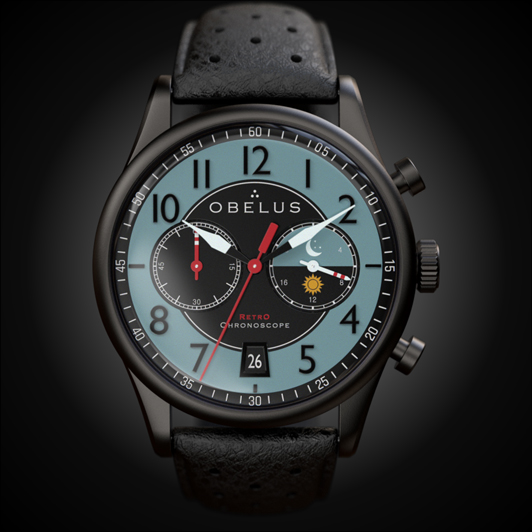 What is your first market? Will you try to develop other markets in the future?
The top three are France, Italy and Spain.
France remains our top priority.
Do you plan to participate in watchmaking events in the coming months?
Not for the moment
Now and more generally, what are your plans for the future?
There are many of them.
Products :
Expand the number of models (3 sub-subscriptions) per collection.
Find room for more feminine models (strong demand).
Create new Obelus flagship models.
Distribution:
Turn the corner on wholesale.
Communication:
Reinforce our visual identity and presence.
What aspects of your brand you think people should know more about?
I would quote a line from Tontons flinqueurs: "The price is forgotten, the quality remains.". At Obelus there is no need to forget the price.
OK, now something more personal. For you, what's the most important thing to find in a watch?
For me, it's all about finding a watch that suits you, that can accompany you through all the moments of your life, good days and bad, according to your mood and your desires. Find a faithful friend.
To finish, are you also a watch collector? If yes, what kind of watches do you collect?
When you've spent a quarter of your life in watchmaking, it's hard to take your finger out of the gears 😊.
All genres without distinction, for every moment. Some to be worn, some to be admired and some to be passed on.
The hardest thing is to be able to stop buying them, and above all to be able to hide their existence from your wife!
Too much is never enough!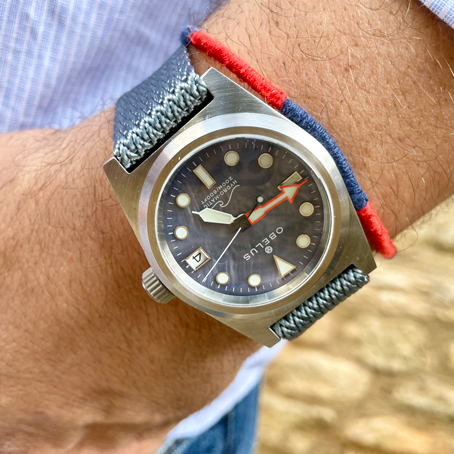 You can follow Obelus Watches on the social networks :
If you're interested to buy one of them just click HERE.
Jonathan Kopp
Feel free to follow us on the social networks :