A few weeks ago we had the chance to sit down and speak with Pierre Bernheim, Founder of 26 Spirits of Switzerland. Now, let's jump into the story of this young brand…
Could you tell us a bit about you and about your story with watches?
I'm 38 years old, married to a beautiful woman and father of 3 wonderful kids. Besides, I'm the grandson of Mr Raymond Weil who transmitted me his passion for watches and flying. After working in the family brand for 6 years, I launched my own watch brand 88 RUE DU RHONE in 2012. 10 years later, with 36 national markets opened, and more than 150'000 watches sold worldwide, the brand was acquired by a leading Chinese business group. Being a born entrepreneur, I could not quit the watch industry and created my new brand, 26 SPIRITS OF SWITZERLAND, in 2021 – a tribute to my home country, Switzerland.
When the idea to create 26 SPIRITS OF SWITZERLAND came to you? And when do you start working on the creation and on the launch of it?
During the negotiations on the sale of my first watch Brand 88RDR, I felt afraid of no longer calling myself a member of our watch industry. The concept of 26 SPIRITS OF SWITZERLAND was created in July 2020 after a flight over the Swiss alps which took my breath away being amazed by how beautiful my country is.
After selling 88 RUE DU RHONE, what made you want to launch again a new watch project?
I love the watch industry. It's a fascinating business where every step from the production to the sale, has its own particularity, its own challenge. In this field, it's a pride to represent my country and develop a lasting product. It's also a way to express myself by putting a lot of me in the product. 26S watches speak much about me. They tell how I care to put a maximum of qualitative watches on people's wrist, stating clear that it's feasible to have a beautiful Swiss-Made watch for less than 200CHF.
What's the most important thing in the process of creating your timepieces?
Actually, to me there are two. First one: the message I want to convey through my watches as I have just explained earlier; and second: quality. My grandfather always made clear to me that there is no compromise with quality. It is the essence of everything, it's above all. From a little tiny piece of dust to an invisible flaw, it's a constant fight we lead with 2 quality experts within our team.
What steps do you go through to develop and produce them?
First come the product brief which was draft after a long brainstorming and market research. It may happen, from time to time, that my instinct or desire of product take over the rational of Marketing. Then, the brief is sent over a designer who will get back to me with ideas of designs. Once all accepted, these designs are sent to engineers that will construct the watch. Once all plans in my hands, I will call out for suppliers for each important component and ask for a bid. When all components are in production, one of my Quality controllers will visit factories to analyze samples and processes. Then, the watch is assembled in our factory in the Swiss Jura. And finally, after assembly, all our watches are inspected again before finding their happy owner.
From where comes your inspiration concerning the design of your pieces?
Switzerland is definitely the inspiration of 26 SPIRITS OF SWITZERLAND designs. For every collection, we draw our inspiration from the canton we refer to: the colors of the nature around, the details in the city, the know-how, the particularities of the place etc.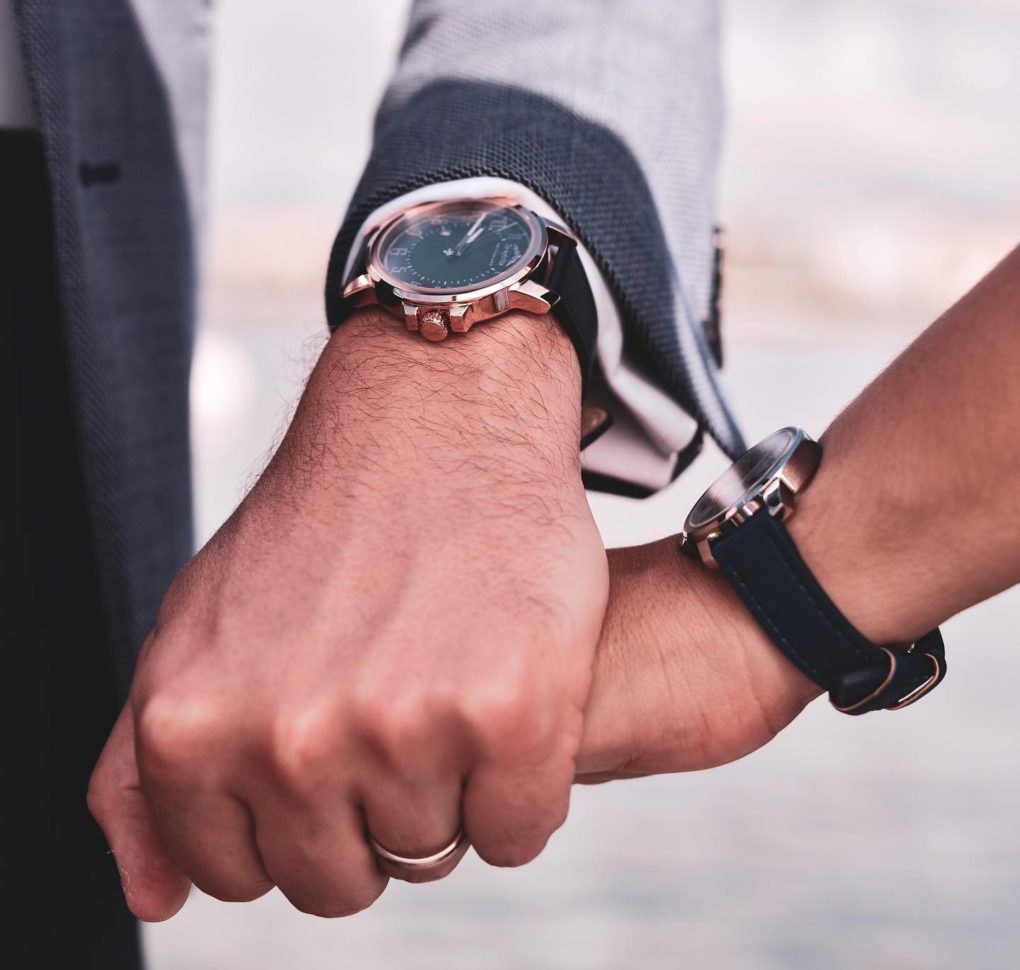 Do you have an anecdote about the design and creation phase of your timepieces?
Regarding Lake Geneva collection, we really expected this first collection to be authentic. We choose a set of colors we see a lot around Geneva during the different seasons like the green or the red in the bracelets. Also, the blue color is very represented, and it alludes to the water of the lake. The roman numerals are a glance to the Old Town of Geneva and its beautiful old buildings.
Also, I actually involved a lot my kids in the designing process. Although they are very young, I was very interested to see how they would react by presenting designs to them. Their genuine feedbacks are unbelievable as very intuitive.
From your perception, what makes your watches so special?
Their price. My strength is to be able to produce a qualitative Swiss-Made watch with stainless steel, saphir crystal at limited quantities for less than 200CHF and, still being able to provide sufficient margin for the trade. According to me, for most people who spend 200CHF on a watch, the design shall remain up to date for more than one or 2 seasons. I wish my customers to wear their watch for a long time without telling themselves how old fashioned it looks.
We understand that this new brand is an homage to Switzerland. Now you are just launching your first collection « Lake Geneva » which is composed of two models « Seagul » and « Swan ». Could you tell us a bit more about this already wide collection?
It's an homage to Switzerland indeed. Our first collection Lake Geneva is rather wide but this is how it should be for a Brand which is inspired by the diversity of our country. In a more concrete manner & in our strategy, the first collection has a different role to play in comparison to the following ones. Indeed, although I am experienced in the watch industry, I still need to feel how customers react before buying a 26S watch. Our next collection, which is already on our designer's board, will take into account the feedbacks we got from our first sales. Back to design, we implemented 2 different sizes by developing 35mms and 42mms cases. Whilst we try not use genders to differentiate them, we hope do cover well enough our customers' needs.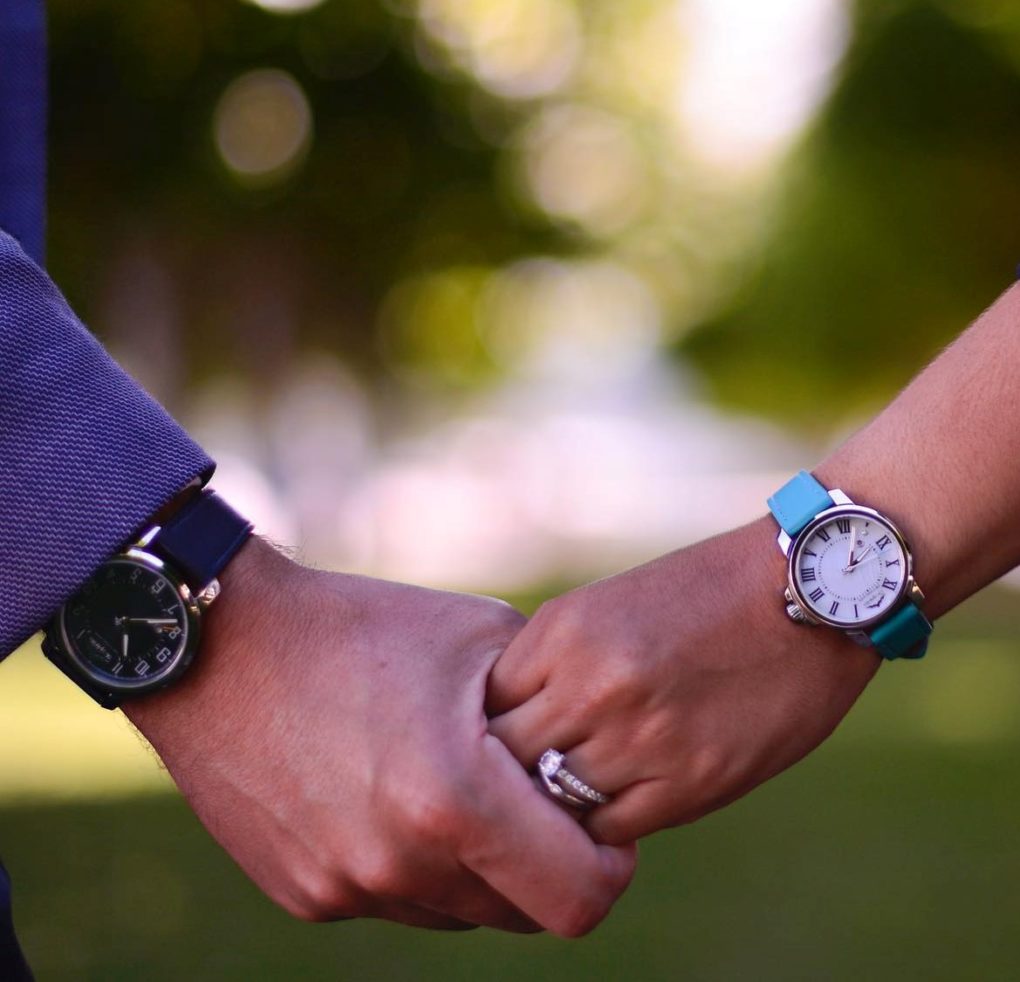 Do you have a favorite piece among all the ones you've already created?
I do like the Elegant Silver Swan. This watch is a magic trick. It's only retailed at 179 but you feel you wear a watch at 1800€ min instead. Everything is right on this watch. Each Panton we used are well chosen and applied. We didn't have to make one small correction on the sample phase. Everyone who bought it sent us their best compliments and this is what we like to hear.
Switzerland counts 26 cantons, so I imagine that you will come up with a collection for each canton. You already have ideas about will come next?
All our next collection will be inspired by one of our cantons. Will we do 26 collections? I still don't know. I don't think there is a need to necessarily cover all cantons but more to carefully serve all potential customers. Also, we might honor as well a region and not only an area delimited by a canton. This is what will happen with our next collection.
I noticed that for all your pieces you decided to use Quartz movement from Ronda. Why this choice and can we hope to see an automatic movement in the next collections?
In the near future; we won't have any automatics. We might work on limited editions but not on a wide range of products. The gap in prices from our quartz products to automatic would be too high. The automatic movement itself is already near the trade price of our current products. Also, operating volume requires that you can move product to customers. The production of automatic movements is very serrated and can create shortage of products which is dangerous. We need to make sure first that there is good flow of quartz products coming in which isn't 100% secured with the current situation due to COVID.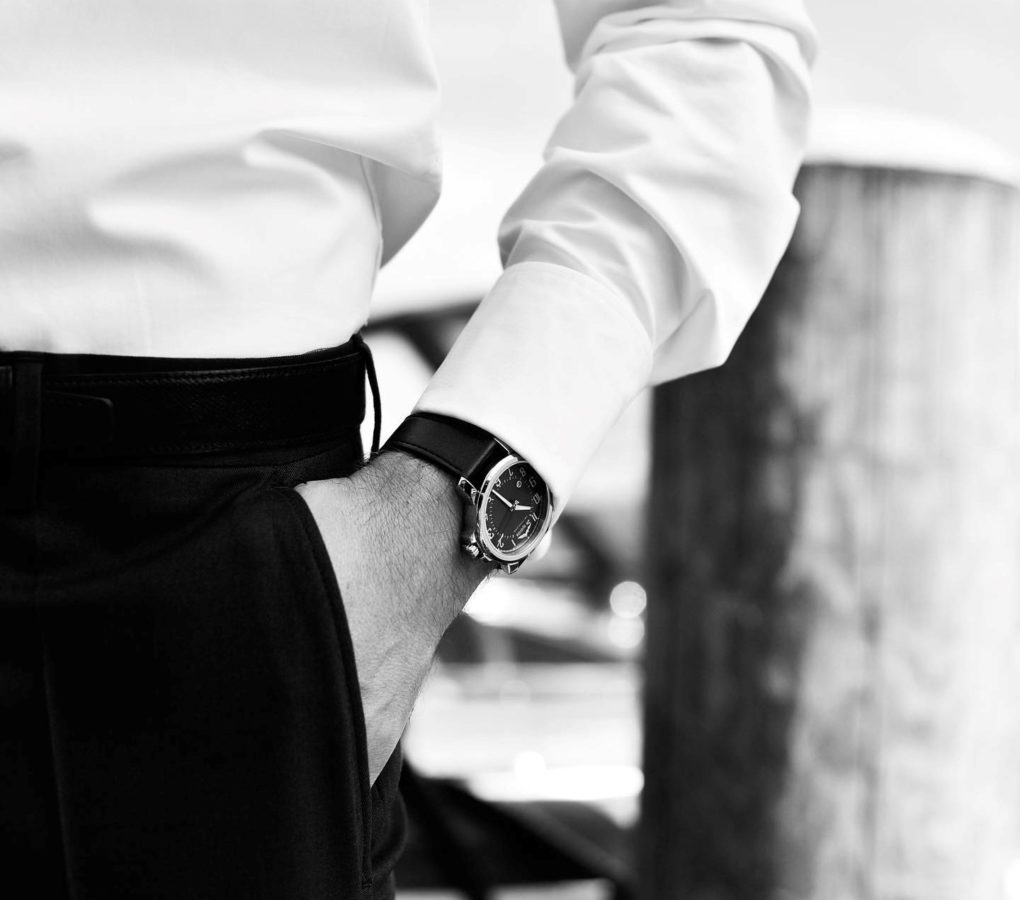 26 Spirits of Switzerland is committed to play its part towards a more sustainable and eco-friendlier world. Could you let us know in which way ?
Although we wish not to interfere with everyone's belief in term of how protect our planet, our environment, and how to consume food, we are committed not to encourage any animal cruelty if we can't make 100% sure that is not the case along the supply chain.
We know that you are also an airplane pilot and that aviation is one of your great passions. Why not have created a pilot watch?
Too many brands are already committed to aviation. Most importantly some of my favorite brands are already doing it so well, with so much budget that I wouldn't dare trying. I also firmly believe that any new brand needs its own DNA which differentiates itself from other. Aviation is covered 100%. Also, my hobby is aviation and my work is about watches. Although I like to combine both from time to time, I also care of open my horizons and develop new ideas.
Social networks are really important for brands like 26 Spirits of Switzerland. Could you let us know how and why do you use them? and what's your strategy to stand out from other brands in your price range?
Social network shall help us to gain traction to our website. We are not expecting much sales of it at first. What we need to know is to have final end consumers familiarized with our products and the trade comforts that we are doing anything we can to support them. Our strategy is to have a narrow but constant flow of posts enabling potential customers to discover the brand. We don't mean to over work social networks as we consider them as ephemeral so short term. We need to build trust and recognition. We are now on 3 years long mission and I will need to be patient and my patience is not my top first quality.
Let's talk about distribution. Obviously, you use the direct sales strategy which is better for a young brand like yours. Do you also want to go through a more traditional distribution by looking for retailers?
Correct, we contracted a few agents around the world whose mission will be to open doors and service them. As an element of answer to your just above question establishing a stable and recognized brand, especially in order to gain trust, you need to work hand in hands with retailers. They give a brand the legitimacy and the recognition it needs.
Can you tell us about your 26S Community program?
Our community program is inspired by the world of influencers which is very effective trend in marketing nowadays. But the working with influencers is more complex than we believe it is. Also, we believe that our best ambassadors will be those who spent time deciding to purchase one of our watches and who will proudly wear it. Word to mouth is certainly the best marketing tool we know and it can certainly do even better if we sponsor our happy customers to do so. We have already been compensating a few of our ambassadors some hundred euros. Just think about the numbers behind the project. If we reach 100 ambassadors which can sell about 12 watches per year, just with this, we can reach 1200pcs … we will see how we do and we would be happy to get back to you in a year time with our results.
Now and more generally, what are your plans for the future?
For 26S, it's to grow the brand keeping it as close as possible to its roots. We would like to bring this 2nd collection we brought up in your previous questions. We are still on our take off roll so we need to be very careful and to analyze each feedback we get. Servicing customers with a top-class priority is also key. Small and young brand doesn't mean disorganized. I would like to have by the end of 2022 about 50 POS around the world with good stock rotation.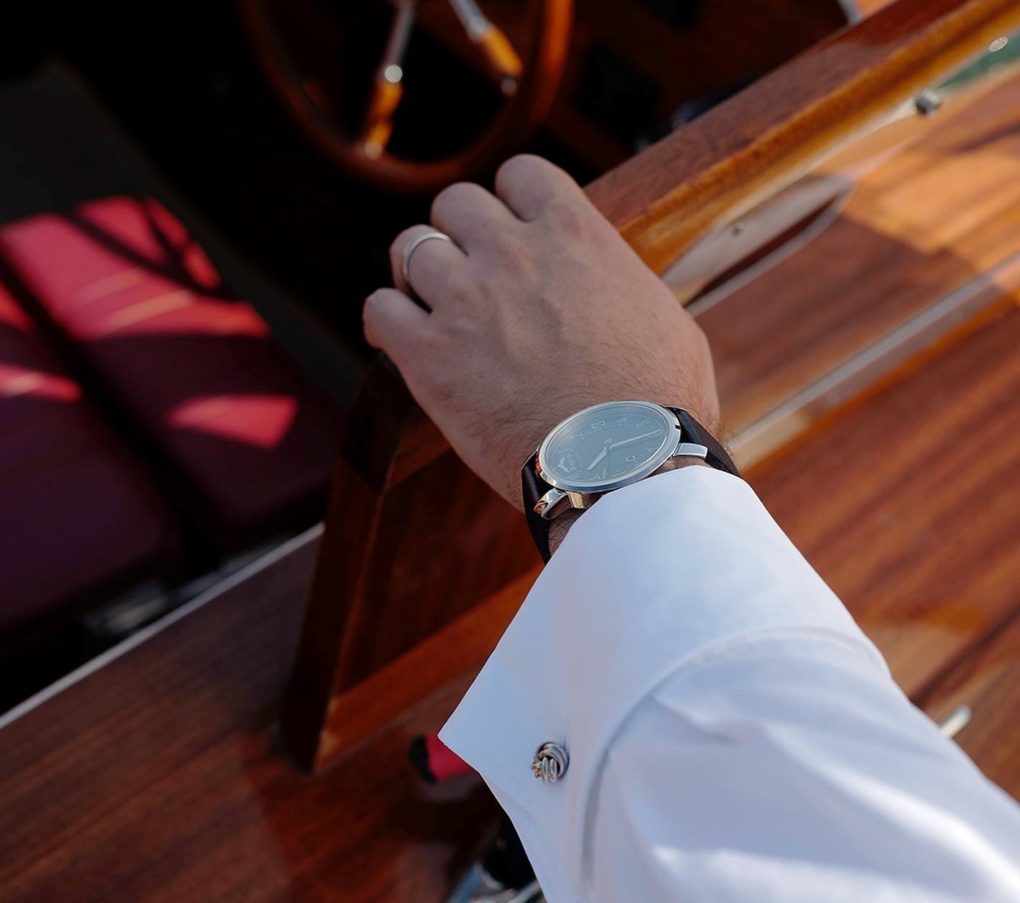 What aspects of your brand you think people should know more about?
The quality for value. I clearly understand that we are in very competitive world with very limited budget. But our key selling points is our quality for value and a swiss made origin we can claim and be proud of. Personally, I do own the experience and legitimacy to secure our customers. They can rely on me. We need to work very hard to convey the message that it's possible to have a wonderful swiss made watch for less than 200€.
Now let's talk a bit about MyDragonFly Protections, the little sister of 26 Spirits of Switzerland. Could you present us this project?
This project came to life about 2.5 years ago and right before COVID. I was asked by a very good customer to find an original side item to sell with our watches. While at a communication store willing to buy a new phone cover, and having hit my watch a few minutes before with a door, I said to myself that it would be a great side item to sell along my watches. After a fully year of R&D, I was ready to commercialize them but COVID came along. I thought it wouldn't be right to knock at doors for a new project back then. I still believe the opportunity isn't right yet. So I am launching it with 26 Spirits at first and we will see how it goes from there.
There is undoubtedly a lot of 3D modeling work before the production of each protective clip, which are made of TPE (Thermoplastic polyurethane). Will these protections be accessible to all kind of watches? and how will you do that?
Yes, it was rather complex to work on production. I would even say much more than I anticipated. We wanted to something that fits well the watch and protects it well at the same time. So, keeping the above in mind, it is not in our strategy to have it deployed generically so that one protective case fit all watches. We will therefore have one case for each watch. Our first step after the launch with our own watches will be to reach out to others brands and see what can be done together. I am not really in the rush about it. I just want to do it right.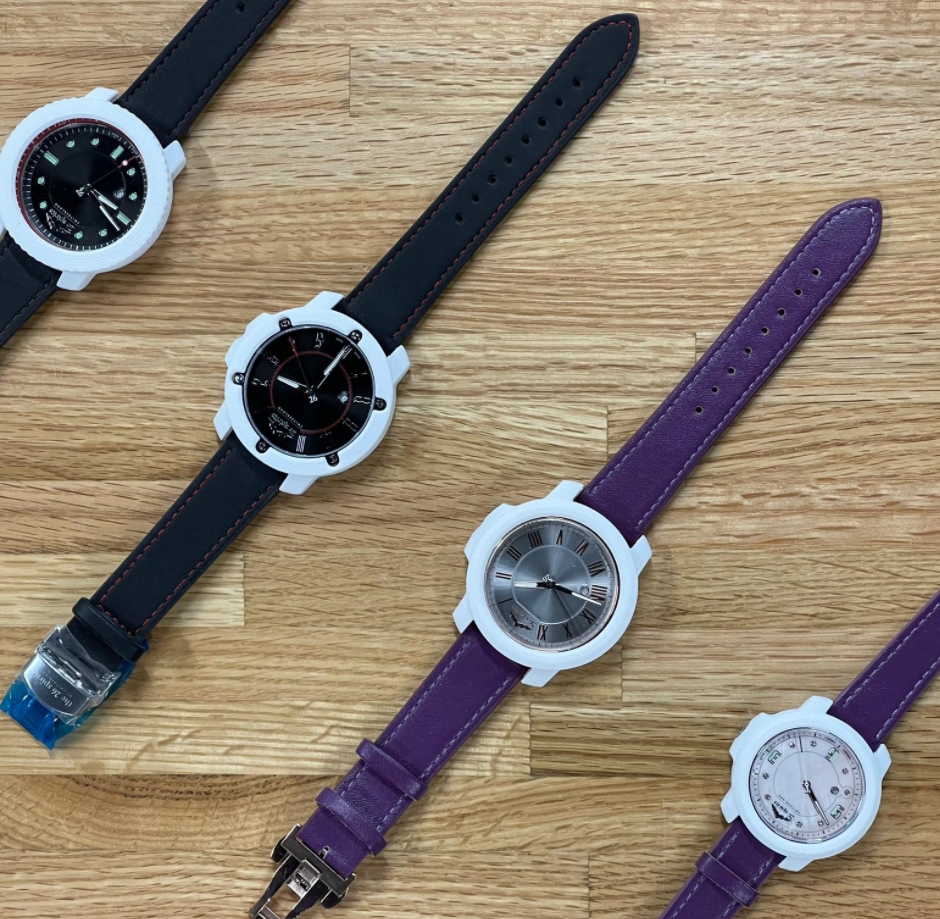 OK, now something more personal. For you, what's the most important thing to find in a watch?
Beside the customer satisfaction, the most important thing is a comfortable wear and the pride to look at it. For most of our customers, buying a watch is something they do to award themselves. We hope they can be proud of wearing.
After all these years in the watch industry, what is your view on its evolution?
I believe the watch industry is safe and will continue to be one for the most beautiful in term of craftmanship. People will always need to meet and be on time. A watch is not only an item which gives the time, it's a jewel, a definition. In about 15 years in this industry, I can say I dreamt, I feared, I met beautiful people, I experienced the sky like I felt like 10feet under the ground but nothing will ever take away from me this so enjoyable feeling of witnessing a parcel leaving our office and so completing an order. However, our industry needs to lean to live with current times and not in the past. Retailer, wholesales and brands shall be more reactive and convinced that old recipes are necessarily no longer those that today work.
To finish, are you also a watch collector? If yes, what kind of watches do you collect?
I can't say I am true watch collector. I have only worn watches either my family produced or I did produce. I would feel like cheating on them and on me whether I would do so. Perhaps one day…
You can follow 26 Spirits of Switzerland on the social networks :
If you're interested to buy one of them just click HERE.
Jonathan Kopp
Feel free to follow us on the social networks :