In recent days I had the chance to chat with Julien Caradant, founder of the watch brand Atelier Caradant. Today I'm happy to share this interview with you and to introduce you to his watches.
The watches coming out of this workshop are very special, and that's why I wanted to know more about them. The dials are made of paper… Yes you read that right, they are made of paper.
Julien, a young Frenchman from Saumur (a city in Maine-et-Loire, western France) explains his original concept to us in this interview.
Here we go !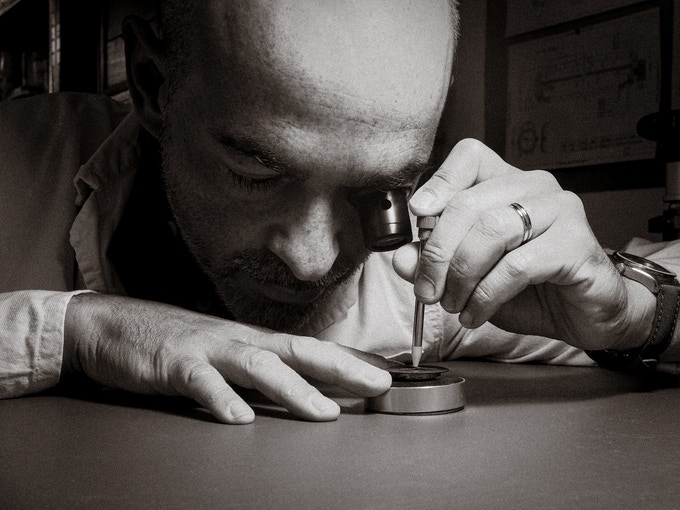 Could you tell us a bit about you and about your story with watches?
I have always been passionate about mechanics and how things work (I dismantled a lot of things when I was young!).
But I got my first real mechanical wristwatch as an engagement gift, a Hamilton Jazzmaster. Since then, I've built a real growing interest in watches and the watchmaking universe, first as an amateur and now as a watchmaker!
When the idea to create a new brand came to you? and when did you start working on the creation and on the launch of it?
My love for physics and disassembling things naturally oriented me towards engineering studies and I've worked for 10 years as a railway project engineer.
In 2017, I matured the need to open a new professional chapter and to make my own growing passion for watches part of my day-to-day working life.
I took a one-year training leave to obtain my diploma in watchmaking at the Lycée Diderot in Paris to discover this universe and see if I could answer some of the many questions I had in mind about being a watchmaker… As a matter of fact, it has been an intellectual and human revelation that was decisive in the process.
I went back to my old job with more questions that I could handle at that time, and the idea of being a classical watchmaker was not for me. I wanted to create something new, something original. It took me some time to precise this idea.
I quit my job 2 years after graduating and created the « Atelier Caradant » in June 2022 after 2 more years of work, research, and exploration to find a new way of creating and assembling a mechanical watch.
What made you want to enter in the already overcrowded watch market?
It has always been difficult to me to find watches I like, that answer all my criteria. Every buy I ever made was done of compromises, which was quite frustrating for me.
When I discovered what watch enthusiasts call "Watch modding" essentially on seiko's models. I found the concept interesting, and this made me realized two things: a watch is made of elements that can be dismantled (childhood passion, remember?) and that there was a demand for unique mid-range timepieces that was only partially answered and too confidential (and/or too expensive).
That became the main idea in my search for a new concept of creating and assembling a watch with the most flexibility possible.
I was certain that there was a public with the same desire than me for unique watches, with reasonable prices.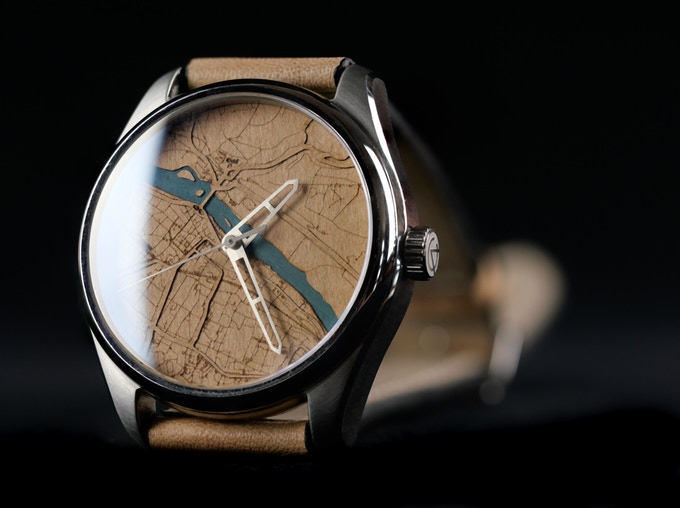 What's the most important thing in the process of creating your timepieces?
Customer feedback and relation, from the beginning to the "as long as it can last".
My idea of the Atelier is that I create a watch for and with the people that will be wearing it.
The most important thing is to understand what people want, what is possible to do, and then realize a watch that contains the less compromises possible.
What steps do you go through to develop and produce them? And also, where are your pieces produced?
I designed the case and the hands to be produced as a standard for every watch (I intend to propose more hands later and maybe another size of case). They are both produced in China and delivered as "kits" ready to welcome a movement (Miyota 9015 from Japan), and a strap (from Madagascar).
I design every dial in separate elements, and do every step of its elaboration (pad printing, laser cutting, painting, etc.) and assembling in my workshop.
From where comes your inspiration concerning the design of your pieces?
The inspiration for the 3 universes came from my journey through the world of arts and crafts with laser cut, painting, paper art, etc. :
The CityMap model was initially a try to see how precise the laser I was working with could be. I saw people doing big laser cut representation of cities. I decided to make it possible in a 33.5 mm in diameter circle. It was more a challenge than anything else. But I was so satisfied with the first result that I decided to elaborate it and find a process that makes it possible to create a map from any point on the planet.
The patterns model is issued from a will to reproduce traditional dials guilloche on the paper. It ends up with a variety of tries that were different from the initial idea, but that works well with painting. So, I pushed in that direction.
Solar6 model is issued from an idea of a gift I made for a friend. He and I were so pleased with the result that I decided to make a dial of it.
For the upcoming collection, I prefer to keep it secret for now!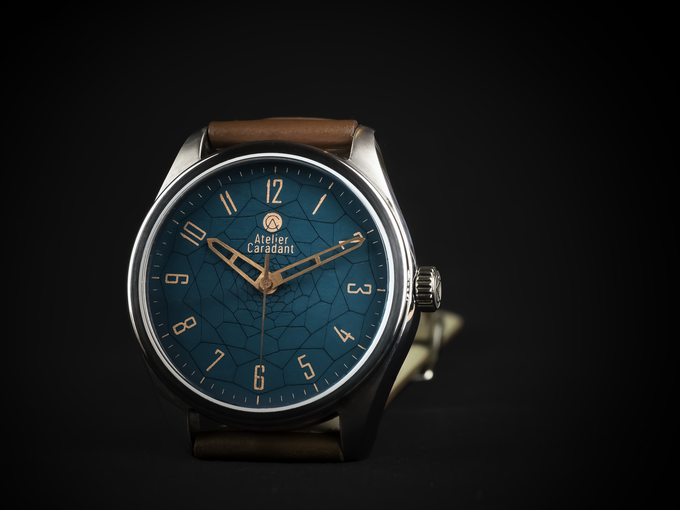 Do you have an anecdote about the design and creation phase of your timepieces?
The use of paper in my watches came from an informal discussion at a trade fair for visual communication with a sales representative. I was explaining how difficult it was to find a way to personalize watch dials and why every solution I explored were full of constraints.
As a joke (or maybe not, I may never know!), he told me: "Just do it in paper. You can do whatever you want with paper".
This simple discussion is clearly the seed that makes the idea being reality a few months later.
How do you make your dials? what type of paper do you use?
I use natural brown paper with different thicknesses and density. It behaves well with laser, and with an appreciable regularity of result.
I realize dials with different techniques (laser cut, paintings, layering, etc.) to obtain the result I want.
How long does it take to make a dial?
It depends on the model, and if I do a batch or a one piece. It's an average time of 1 hour from raw paper to a finished dial.

Can you give us some more technical details of the watch?
The Watch has the following technical specifications:
Movement: Automatic Miyota 9015 adjusted in my workshop
Case: 316L steel
Glass: Sapphire anti-reflective double dome at the front, flat at the back
Case diameter (excluding crown): 39 mm
Lug to Lug length: 44.7mm
Case thickness: 11.4 mm
Water resistance: 5ATM
You can also notice that straps are in leather and come with quick release and butterfly buckle.
From your perception, what makes your watches so special?
Every piece is unique and has something that is purely related to the owner.
Could you tell us how your collection is composed and what is the price of your watches?
As I said above, there is first what I call "Universes". There are 3 for now (and more to come). I see them as aesthetical inspirations to guide choices.
Then there are 3 levels of personalization (within the universes, or not)
Signature watches: these are already finished creations, designed to the end according to my inspirations and available for direct sale (in stock). It is possible to choose your strap and add an engraving on a case-back insert.
Semi-Bespoke: with the 3 universes to guide you on dials possibility, you can choose one or more colors, the hands, the strap, the patterns, and the engravings.
Tailor-made: you are tutored and advised in your watchmaking project
There is a single price for all collection in Signature Version, and semi-bespoke version: 495€. Tailor made is a service on quotation.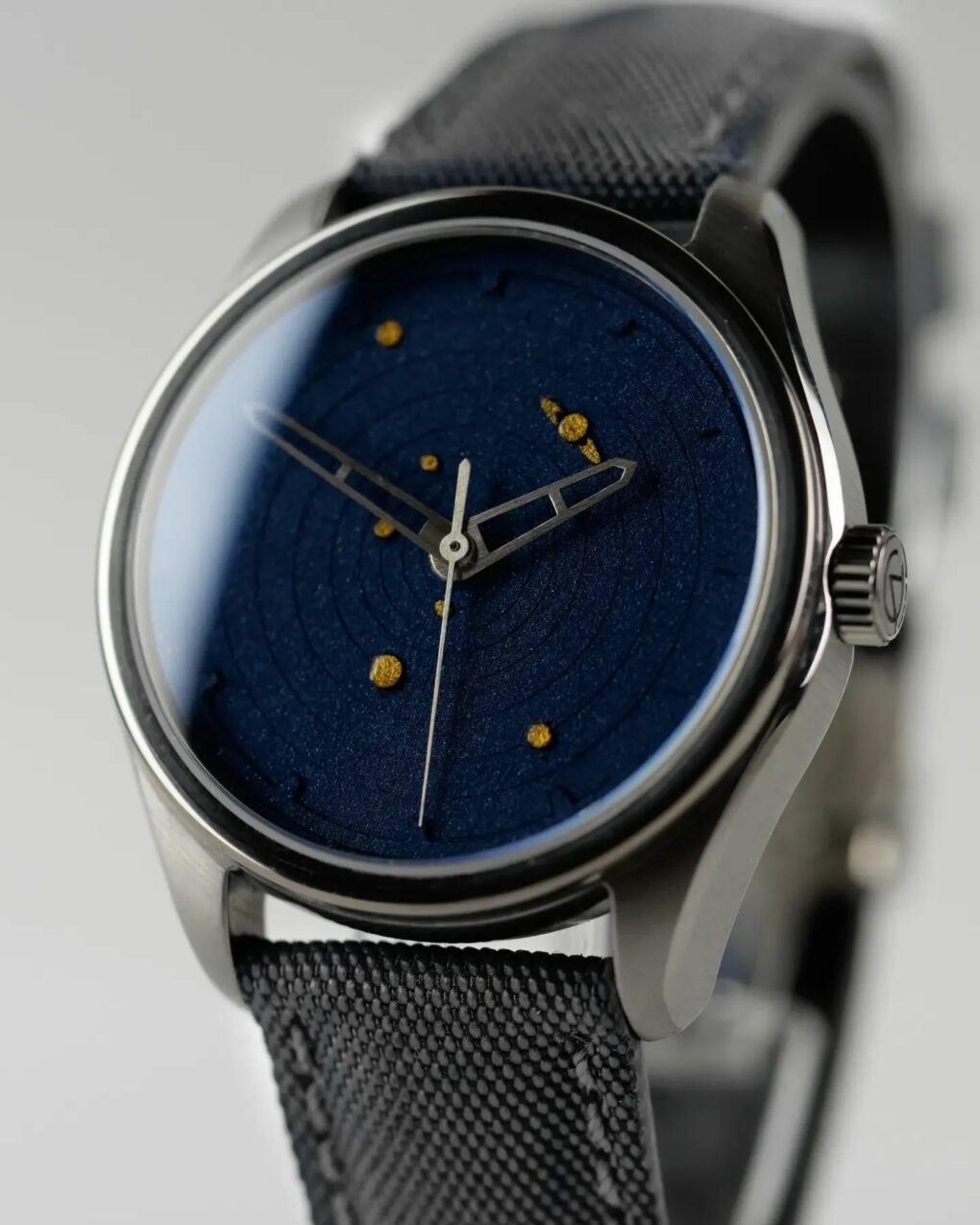 Do you have a favorite piece in your collection?
The smoked water blue patterns model with "Toile Marine"!
Social networks are really important for microbrands like Atelier Caradant. Could you let us know how and why do you use them? and what's your strategy to stand out from other brands in your price range?
Social Networks are essential when doing online direct sales. I'm obviously using them to promote the brand.
But I also try to take a different approach, with a more natural approach when sharing what I create to get reactions, feedback and even ideas. In fact, I don't really have a strategy for that, but trying to be responsive when interacting with people.
Let's talk about distribution. Obviously, you use the direct sales strategy which is better for a young brand like yours. Could you tell us how people can buy your watches?
Now, there is a kickstarter campaign that works as a pre-order system. At the end of the campaign, pre-orders should continue on my website: ateliercaradant.com till I get my first stock of furniture to start the production in my workshop (in October 2022 I hope) and doing direct sales in a more classical way.
Could you explain us why you're on Kickstarter and what's your goal on this platform ?
I decided to launch a kickstarter campaign for 2 main reasons.
First, I wanted to see what engagement I could get on my concept, and if I was on the good track on my product.
Secondly, I had a lack of treasury in my budget for my first stock order as there was a minimum order quantity and that banks usually don't finance stock.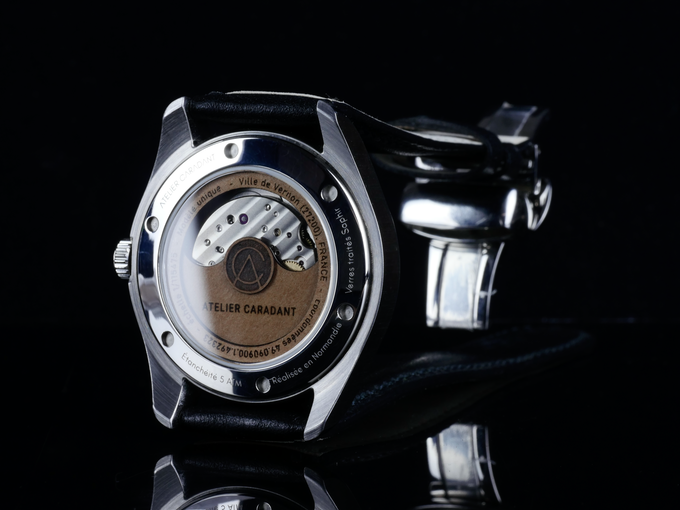 In the future you want to develop a different distribution strategy?
Not really. I'll continue direct sales online. The only change I have in mind is that I would like to create a workshop boutique soon to be able to welcome visitors.
As you are not in the mass market, do you have an idea of how many watches do you plan to sell this year?
I have no certainty, but an ideal number would be between 150 and 200 for 2022.
Have you ever been able to get an idea of ​​how your brand and your pieces are perceived by watch enthusiasts?
Yes, from people in Facebook groups, or enthusiast's forum. It's quite positive for the moment!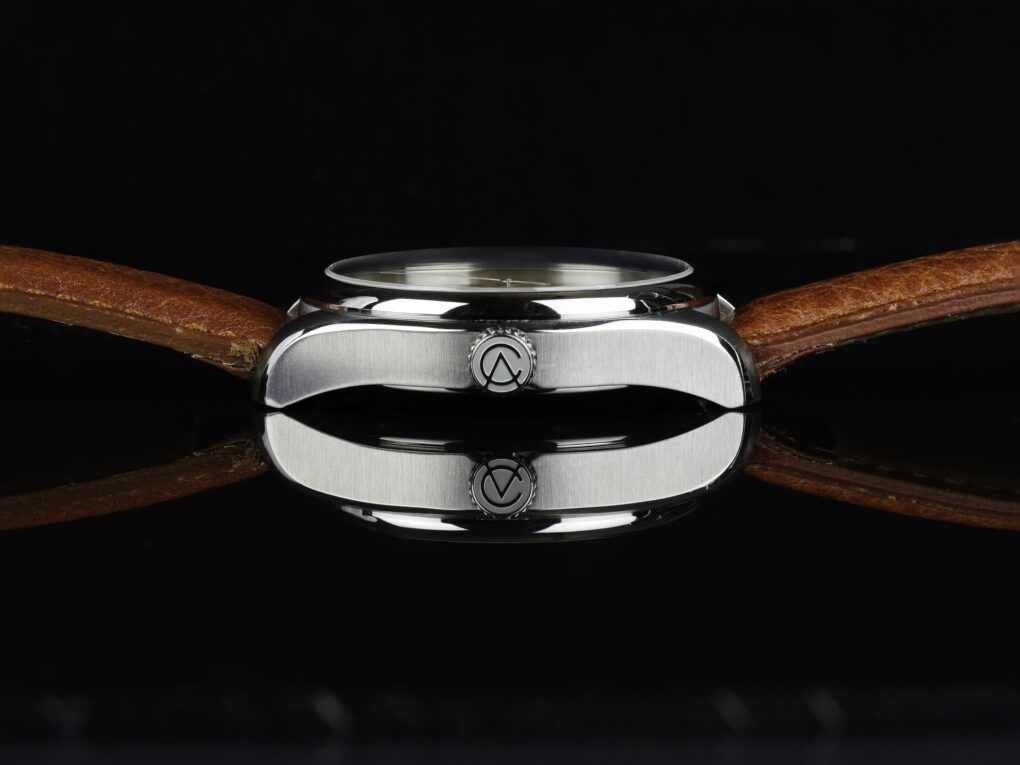 Do you plan to participate in watchmaking events in the coming months?
It's not on my schedule right now.
Now and more generally, what are your plans for the future?

In the short term, I need to create space in my workshop and improve my working area to really launch my activity. The website is also under development and should be on track at the end of summer.
For later, I'll see how thing are going.
What aspects of your brand you think people should know more about?
I'm alone in my workshop doing designs, photos, watches, … but the brand takes its essence in the community and the people that are sharing ideas. So I really need interaction with you !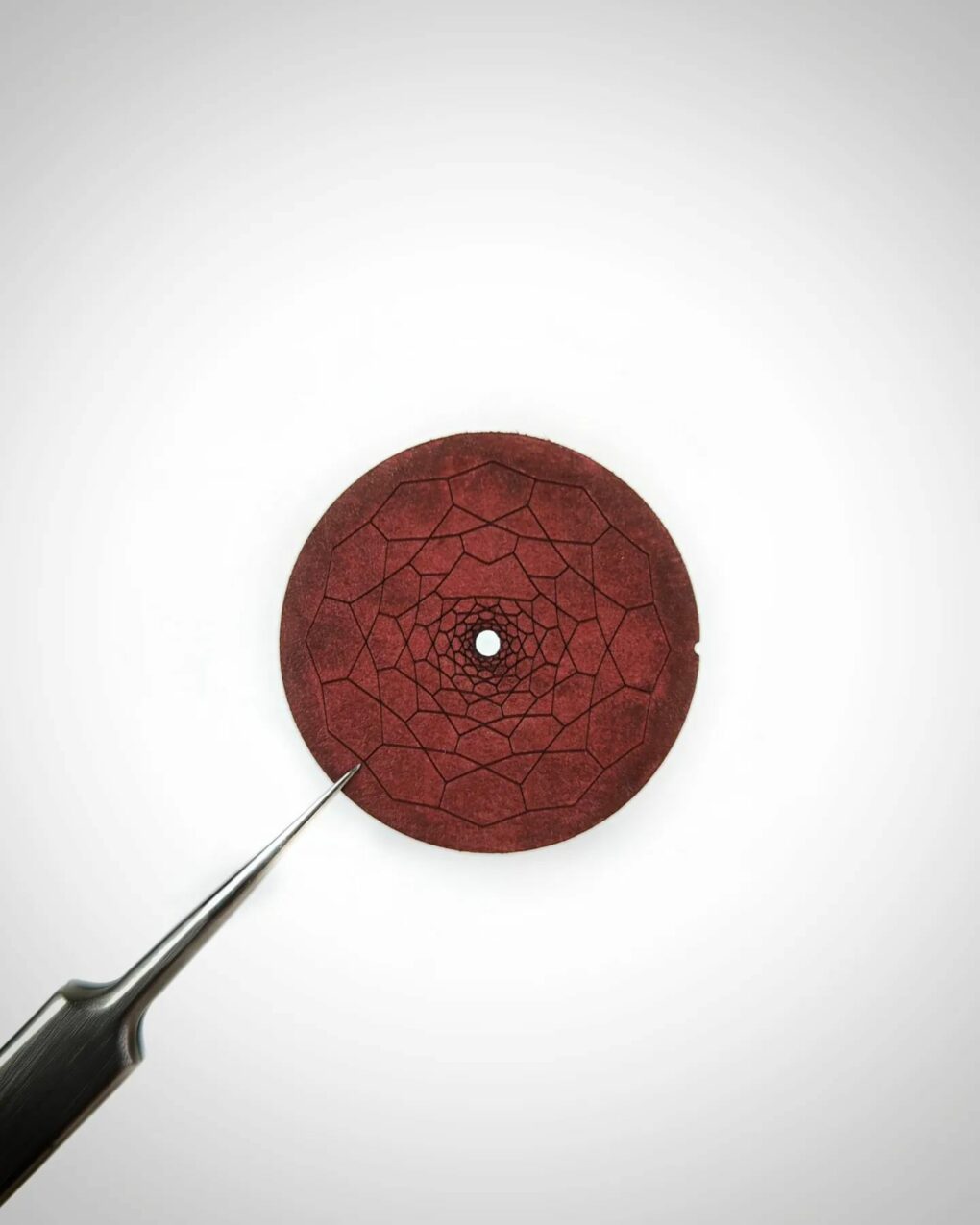 OK, now something more personal. For you, what's the most important thing to find in a watch?
A story. Even a little one. I clearly considered watches as a symbolic object with strong significance and when I'm asked about what I got on my wrist, I like to have a story to tell that makes sense about why I wear it, and why I prefer to read time on it instead of my phone.
To finish, are you also a watch collector? If yes, what kind of watches do you collect?
Not that much. I'm difficult when searching for a watch so I rarely buy one. I've got sentimental watches that I got from my family.
And most of all, I have a top 5 of watches that I want to buy but that are still out of my budget!
You can follow Atelier Caradant on the social networks :
If you're interested to buy one of them during the kickstarter campaign just click HERE.
Jonathan Kopp
Feel free to follow us on the social networks :