These last days I had the chance to speak with Diyu Wu, the founder of the new brand Sólás Watches.
I'm sure you will like his new watch and the whole story around.
So let's jump on the interview 🙂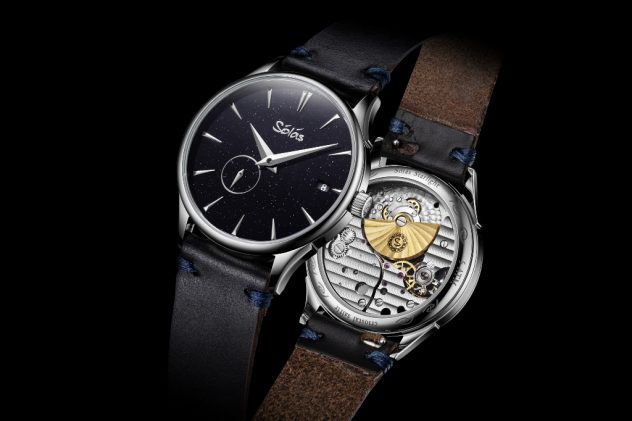 Could you tell us a bit about you and about your story with watches?
Hi Jonathan, thanks for inviting me to this interview. I was born in China but at a young age moved to the UK for a number of years before coming to Ireland where I grew up. It was in university when I seriously started to enjoy reading, researching and collecting watches. My first watch that I researched and bought was a Sea-Gull M171s (and you'll see my username on the WatchUSeek forums still refers to that "Seagullfan"). As a retrograde day-date, open heart "in-house" movement from Sea-Gull themselves I still think it was a great first foray into the world of interesting mechanical complications.
The idea that in our mostly digital age we can still have access to something that is so intrinsically mechanical in nature has led me on an exploration of the various watches of interest from various countries and brands. While I have a number of Swiss pieces, I would consider myself a "country agnostic" and other watches in my collection come from a wide variety of countries such as Russia, China, Japan, the UK and even the former USSR.
For me, the interest is in whether the watch offers something new or interesting (and of course at a price that is accessible to myself).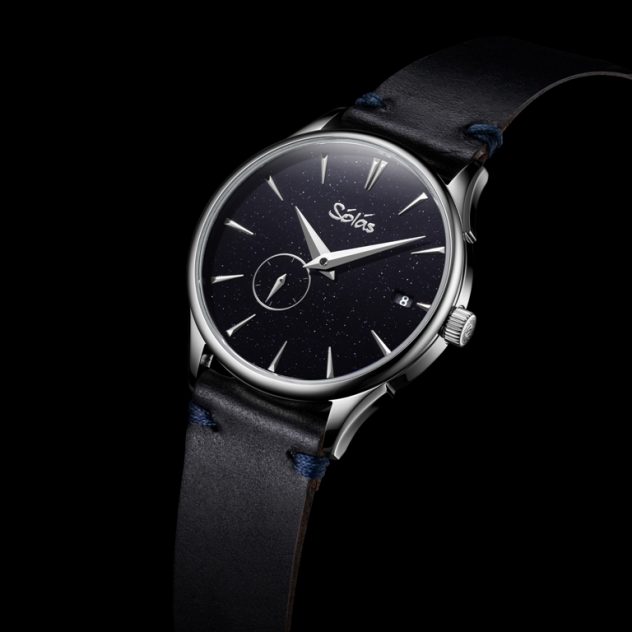 When the idea to create a new brand came to you?and when do you start working on the creation and on the launch of it?
From 2018 onwards I had been thinking about the idea of trying to get the micro-rotor movement placed into an affordable watch – initially this was for myself as I personally had been hoping that someone would release the affordable micro-rotor movement into production. It was in 2019 when I backed a different watch campaign on Kickstarter that I felt that, with the financial freedom offered by crowdfunding, this was an idea that could be shared with others too.
From that point onwards my vision shifted not to just producing a watch that I like for myself – but to produce something that watch collectors like myself would appreciate also. This meant that emphasis needed to be placed on the brand (post-sales support, ability to deliver to hundreds of backers, logistical planning etc. that wasn't needed when I was exploring just building for myself).
What made you want to enter in the already overcrowded watch market?
Interesting question – I wonder if the market is truly overcrowded? If there had been a microbrand producing a micro-rotor watch at an affordable price I perhaps wouldn't have invested my time into Sólás and the Starlight. Instead I think there was a niche that wasn't being explored at all and I simply got tired of waiting for others to take the first plunge with the movement in a watch.
I think when we say overcrowded, we could be talking about Seiko NH35 powered dive watches – which are dependable, cost efficient, but perhaps a dime a dozen currently. I had no intentions of entering that particular market as yes – I see it is being well catered for by lots of very interesting brands who people love.
Instead – I am looking for kindred spirits who, like myself, had been waiting to see something truly different come into the market (which I feel that this movement is), made to a good quality by a micro-brand and priced competitively. The kind of backers who I think may have Seiko NH35 divers already but wouldn't mind adding a micro-rotor into their collection too.
To me – the current market for micro-rotor watches with aventurine, available for €349 is just the Sólás Starlight. As far as I have found and open to correction – the next watch that has this combination of features (Swiss, Irish, Chinese or otherwise) appears to be the Parmigiani Tonda Galaxy which is priced at around €17,000. Now I am not claiming that the Starlight is finished to the Tonda's level at all – but that if you are seeking a micro-rotor watch with aventurine (a specific niche to be sure) the option after the €349-399 Starlight appears to be the €17,000 Tonda.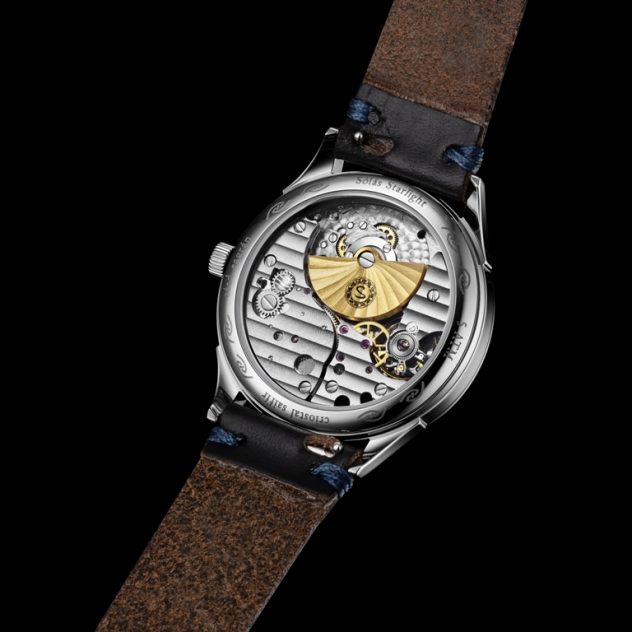 From where come the name of your brand?
Sólás is the Irish for solace and solace was chosen as it was a name that represented an aspiration I had for the brand – having an item that could bring comfort and joy to its wearer. Having worked on building this brand up from the beginning has certainly brought plenty of joy into my life and it is something I look forward to sharing with others.
It was important too that Solas (without the accents over the o and a) has meaning too in English (it means "light") as you will find that the current and future models from Sólás will all have a light theme to them. This is important as unfortunately web addresses can't facilitate accents so we could only use www.solaswatches.com as our address.
Could you tell us a bit more about your Irish connection and your story with this beautiful country?
I feel like an adopted son in Ireland having become a citizen after growing up and living here for most of my life. In fact my connection to Ireland (and the Irish language) goes a little further than just being Irish – in Ireland I would class myself as a Z list celebrity(!) as I was the lead in an Irish language short film that many Irish people will have seen, either on TV or in schools where it is shown in Irish classes. The film "Yu Ming is Ainm Dom" (My Name is Yu Ming) while filmed half a lifetime ago results in people recognising me every so often to this day.
This is highly relevant to Sólás as a brand as you will find that on the watch – other than the model name "Starlight" which is written in English, all text is written fully in Irish. As the actor behind "Yu Ming" I do feel like an ambassador for the language too and as an adopted son I feel that if I can promote the Irish culture and language further it would be a privilege to do so.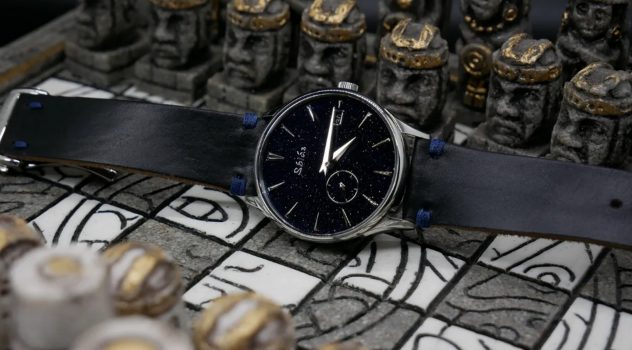 What's the most important thing in the process of creating your timepieces?
I have very clear ideas of what I think a watch collector would like – so first and foremost I am building something that I can be proud of and stand over. I like to think I demand logical design processes and functional reasons for why every element is, or is not present. Nothing should be an oversight, nor should it be there without thought and deliberation. Each piece must have a reason for why it is present and how it adds to the overall design philosophy of the piece as a whole.
It's never "oh that looks okay" – it should be "did you consider this? If so – why was it chosen/rejected?" People may disagree with design choices and it is impossible for everyone to be happy with what you have created but you should do your backers the courtesy of having considered every single element of the timepiece.
What steps do you go through to develop and produce them?
Something that microbrands often skip over is physical prototyping – and that's understandable as the cost can be substantial – especially for those on a microbrand's budget. But for me I think that it is really important since 3D renders can never truly convey how the light plays with the components in real life, or how the crown may feel in the hand, or how readable the text is in various lighting conditions.
Proceeding from settling on the design philosophy of a particular model I then go through discussions with my partners to see what is physically possible – and what is economically possible too. I'm sure people have some awesome ideas that could be brought to life if they had an unlimited budget – but we need to work within the constraints of possibility.
For the Starlight I had 5 physical prototypes made in various iterations – and it is interesting looking back over these prototypes and seeing the process and refinement of my design taking place on the watch. Things which worked in theory didn't work in practise so I definitely recommend microbrands to not skip the physical prototyping stage of design.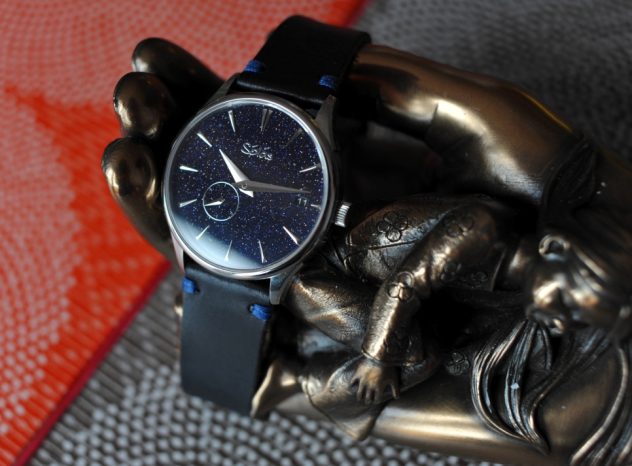 From where comes your inspiration concerning the design of your pieces?
I mentioned above that the watch as an Irish brand should incorporate Irish elements and that has driven the design of the piece. The choice of triangular indices and hands mirroring them was a reference to the Irish fadas (accents) that adorn the vowels in Sólás. Ireland has (when rainclouds aren't present!) some beautiful night skies for star viewing and the Starlight is a representation of that. Simplicity works well for a dress watch and I've tried to keep text to a minimum – while not quite as minimalistic as a the H Moser's Endeavour aventurine piece I would like to think it fits into that style of watch (or ALS Saxonia Thin Blue Copper) – though of course incomparable to their absolute highest levels of finishing. As the Starlight was built to a cost, I do hope I have captured at least some of the magic and essence found in those high-end pieces too.
Do you have an anecdote about the design and creation phase of your timepieces?
Well I think the phrase "every cloud has a silver lining" is apt for this – I visited my factory partners in China at the start of the year and obviously very soon the global pandemic started. That put everything on hold in terms of plans to release and launch the watch. However, it would seem that a silver lining for Sólás was found during this difficult time for everyone. You may be surprised to learn that Ireland has an almost non-existent leather production industry (despite a massive beef industry).
At the beginning of my journey I had searched for an Irish leather craftsman who may be able to supply Irish made straps but had no luck in finding anyone suitable. As a result of the pandemic and factories slowing/shutting down this gave me further time to renew my quest to find someone and luckily I came across Turas Leather – based out in the hills of Wicklow and we were able to come to an agreement to have them supply Sólás with Irish hand-made leather straps.
Switching from Chinese supplied "genuine leather" straps to Irish made Horween "full grain" leather straps does result in a relatively large increase to costs – but I think it ties in with the ethos of this watch being "as Irish as possible" for the price. This is an ethos that will carry through into future Sólás models also.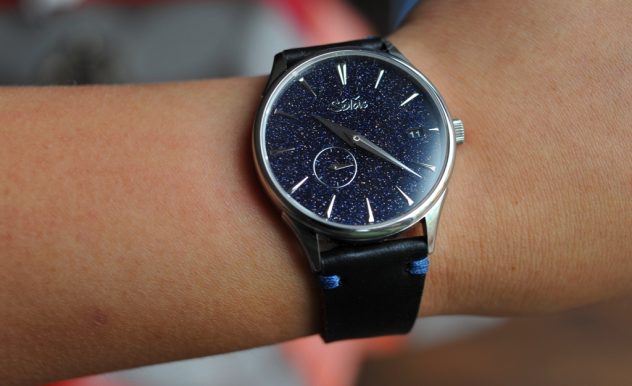 From your perception, what makes your watches so special?
When you write "first in the world" Kickstarter even warns you that it's better to be honest and not make dubious claims. In the case of Sólás the claim – that it is the first microbrand in the world to have released an in-production micro-rotor movement in an affordable (sub-$1,000 and especially sub-$500) watch – is something that is true after my extensive search for something similar. The aventurine itself is an additional bonus I think that backers in the sub-$1,000 watch arena don't usually see and may enjoy too.
Second – the Irish-ness of the watch is something I'm proud of, I've already stated that I feel like an adopted son here and written about how I wanted to make the watch as Irish as possible – Irish made parts, the Irish language and Irish design elements – all by an Irishman. The Irish watch industry is pretty small and for the brands that are out there (Devo Watches and Sidereus Watches are two that come to mind) we do try to support one another too. So an Irish watch is something that is special too – as we have a plethora rich culture and history that can be reflected in watchmaking.
One halo version of the Starlight – known as the "eagrán bradán feasa" (Salmon of Knowledge") really represents this idea – this being a very famous Irish folklore tale. I had this special version made with an upgraded movement decoration and a strap made of salmon leather as an example of what Sólás hopes to do in the future – an indicator of where we want to be if people support us and our idea to offer value (not by competing solely in price, but via design and innovation that appeals to watch collectors and the general public alike). The SoK version wasn't available to buy and instead I put it into a prize draw in aid of charity – I thought it was apt that Alone (an Irish charity supporting the elderly, especially important during this pandemic) could be provided some "solace/comfort" by Sólás.
In fact I enjoyed this aspect so much that I plan to have such "halo" versions for future models entered into similar draws for other Irish charities that are of special importance to me and to Sólás. It goes back to the ethos of the brand too – I'm here to provide some comfort/joy to watch collectors – not just looking at the bottom line.
Now let's jump on the details of your watch. Could you give us some insight about the various materials used?
The first thing that has to be talked about is the dial – aventurine is something that is entering the mainstream more now but still relatively rare to see in affordable watches. It's a man-made material that is a copper infused enamel/glass material that shines in a manner that is so special that it is given its own name "aventurescence".
It's understandable why the Swiss companies use it in their high-end watches – the aventurescence is a deep kind of shine – the metallic flecks aren't "sprinkled" on the dial – it "is" the dial and the depth you get when looking down into the dial is something that can't be accurately depicted by photographs and should really be enjoyed in hand.
The strap as mentioned previously was decided on as Horween full grain leather. I have to thank Turas Leather for providing me with an in-depth education about leather and how not all leathers are made the same. I think this is something that backers will enjoy that – despite the strap being built to a cost – a relatively premium material was still chosen.
The other materials like sapphire crystals front and back and 316L stainless steel are what I would consider as minimum expectations a collector would have for a watch that is in the €349-399/$390-450 price point.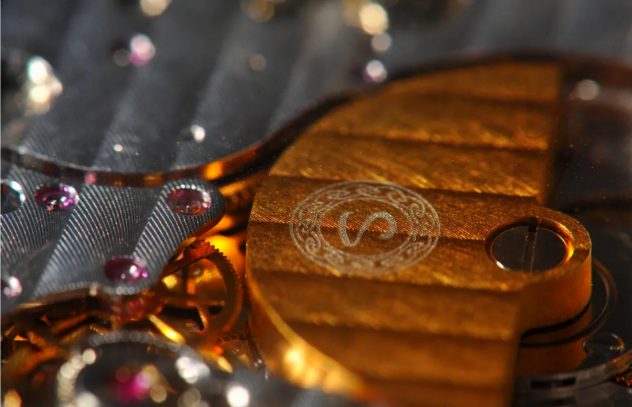 It looks like you are a fan of micro-rotor movement. Could you explain us why? And then, why you chose the Hangzhou 5000A movement for the Starlight watch ?
Yes – I have been a fan since first hearing about Hangzhou releasing its micro-rotor movement around 5-6 years ago – hoping that they would make it into affordable watches. The benefit of micro-rotors are considered two-fold generally:
1. The movement can be made thinner than usual – as the rotor is in-line with the movement rather than sitting on top of the movement then all things being the same the movement ends up being thinner. For the Hangzhou 5000A – the height is 3.95mm – which in today's ultra-thin movement world might not be considered extraordinarily thin as Piaget/Bulgari's movements which reach down into around 2mm – but compared to many other common movements including the workhorse of ETA 2824 (4.60mm) a substantial height is saved. This height saving can then be "used" in choosing a dial material like aventurine which is very tall (circa 1.2mm) compared to a simple brass dial (0.2mm). It meant that I can have the Starlight remain under 10mm (very important to me as a slim-ish dress watch) and still use a "thick" material like aventurine; and
2. I'm sure some of your readers will think – "but 3.95mm isn't particularly impressive – the ETA 2892 is 3.6mm as an automatic movement too" and they would be right – with modern watch making technology 3.95mm isn't necessarily hugely impressive (though still slim) as a movement. This is where the second benefit of a micro-rotor movement comes in – the ability for people to see the mechanical movement as a whole without a large oscillating rotor potentially obscuring half the movement at a time. Instead you can now see the full movement in all its decorative goodness through the sapphire caseback.
So it is the combination of the two benefits – technically they are generally smaller than standard movements and aesthetically they provide an unfettered view of the movement – that led me to become interested in trying to use it in the Starlight.
Social networks are really important for microbrands like Sólás. Could you let us know how and why do you use them?and what's your strategy to stand out from other brands in your price range ?
By taking the risk and offering something that's never been made before in this price range I think Sólás has "first mover advantage" – of course this raises the issue that I need to inform people what is so special about aventurine or a micro-rotor – precisely because people looking at watches in this price range will often not have heard of either things which are usually found in price brackets much higher.
I think by using social media it allows backers to feel much closer to the brand owner – trust is absolutely key when it comes to crowdfunding. You are taking people's hard earned money and using it to fund a passion of yours – you need to make sure people are comfortable with how you've prepared the project.
Social media helps in at least two ways with this – in the research phase, you can see what people are most concerned about and seek to address that in your preparations and plans in order to build trust, in the pre-launch/launch phase it will be your primary tool for communication with backers and that is something key to the relationship between backer and creator – the management of communication is what I think retains the trust that backers have in you and your brand.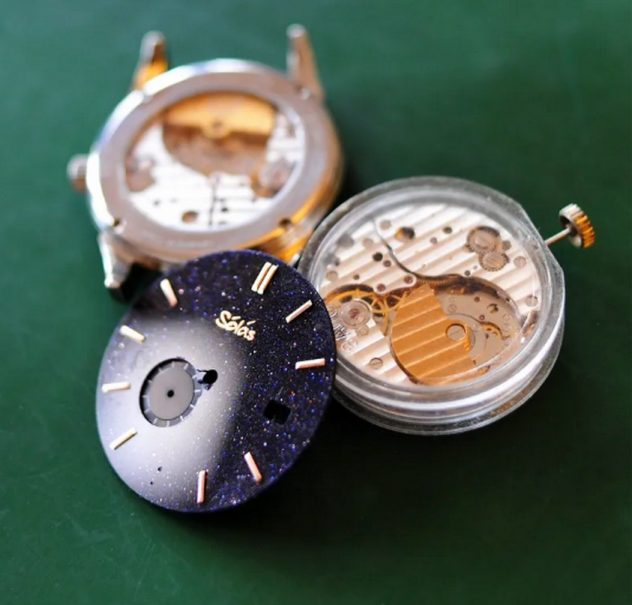 Let's talk about distribution. You will start with the launch of a Kickstarter campaign in September 2020 and we hope it will be a success. After that, what will be your strategy?
Well design always requires a pipeline – after the Starlight model which we would work at to ensure delivery is on time (another thing that Kickstarter projects often fail at and delays are sadly often expected at this stage) we already have R&D in the pipeline for the next two models. They are in various stages of course but they will all run true to the ethos of being as Irish as possible, with a strong Irish design and also attempt to be "world firsts" in larger/smaller ways.
I don't want to tread down a path that's been walked by many before – but deliver something that hasn't been looked at or has a niche available. I think that's part of the beauty of microbrands – to be able to take a risk and try things that established brands may be unwilling or unable to risk doing.
What will be the price during Kickstarter campaign and what will be the price after it?
On launch day we will have launch day prices of €349/369 and subsequently the KS price will be €389/399. Afterwards if the Starlight is successful enough to enter serialised production it would be sold at a retail price of €549.
Now and more generally, what are your plans for the future?
If this first project is successful, I will be exploring how to use the funds given by backers to "kickstart" Sólás into a more official setting and formalising our development plan. I would hope that the new designs and projects I am currently exploring would be seen by Sólás' supporters as offering something genuinely fresh and compelling too.
What aspects of your brand you think people should know more about?
Beyond the technical specifications and talk about how these features have never been offered at a price this low before I would think that truly the main thing people should know is that as the creator – I am a watch collector, I love watches, I have collected a wide variety of them and I have done so for many years. The watches that Sólás builds will always be watches that I would be proud to own (and to buy). It is not about a profit motivation for me (though I know that a business needs profits to survive and develop) – but about sharing that joy of watches with people (and hence the Sólás name).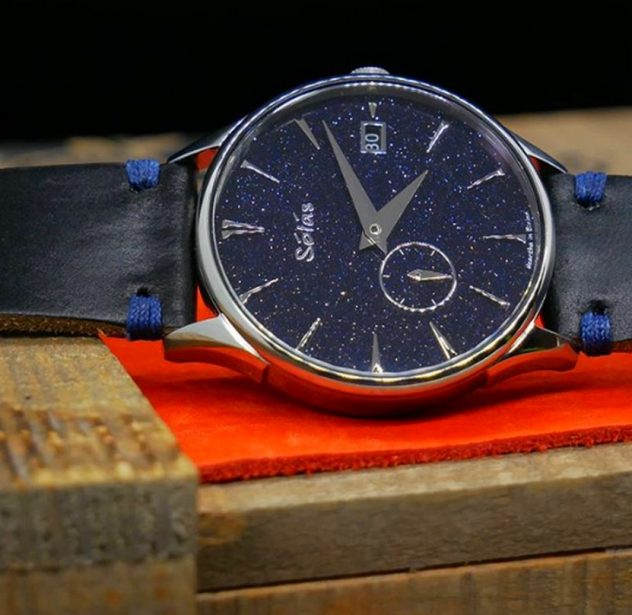 OK, now something more personal. For you, what's the most important thing to find in a watch?
In a word – value. This does not equate to price of course. I had the opportunity to speak to a wood marquetry Patek artist a number of years ago and his work was sublime – his dials made of wood and by hand has great value and each piece was a work of art. The Casio F-91W offers value of a different kind and I think I can appreciate them both.
For me – it must be the value of the watch as a whole (which takes price into consideration) that is most important. The buyer/collector/owner must feel like they got good value from their watch. What I value however in a watch will of course be different to others – but that's part of the beauty of the human condition – if we were all the same the world would be a much more boring place.
To finish, are you also a watch collector? If yes, what kind of watches do you collect?
"Valuable" ones! Ha – but that does not mean they are expensive monetarily (or that even others would agree that those watches have "value). As previously mentioned, I'm rather country agnostic so I have a wide variety of interesting and quirky watches. Three of the standout ones include:
1. Omega Speedmaster Professional Ref 186.0004 – the only Omega Speedmaster Professional to use a sole LCD display screen– proudly proclaiming it is a quartz watch in big red letters on the dial.
2. Molnija pocket watches – the history of these Soviet pocket watches are fascinating – how some Cortebert Swiss watchmakers (who supplied movements to Rolex) decided for ideological reasons to move to the USSR along with machinery and produce watches there instead; and
3. A Slava stop watch – a stop watch still has a watch in its name so I'm including it here – the value here is that it is a mechanical 1/100th second stopwatch – similar to the Heuer Mikrograph stopwatch.
Hopefully from the three watches listed above you can see that my tastes in watches are defined by my "quirky" idea of value – whether it be historic, technical or uniqueness.
Thanks again for inviting me to this Q&A session – I hope this has been an interesting read for your audience into "what makes Sólás tick".
This SólásWatch will be soon on Kickstarter so just click HERE to go on the page. You can also follow them on Instagram by clicking HERE.
Jonathan Kopp