As far as I know Kickstarter was always intended for start-ups but now Swiss brand Auguste Reymond decided to jump on it.
That's quite fun as I had this discussion with several young brands during Baselworld 2017. The discussion were always on the topic of sales and extra visibility. To be honest I think that even for established brands (young or not), Kickstarter could be a good lever of development. This can allow to probe the market in relation to a new product, to reach a wider audience and often people who do not know the brand yet, but also to be present, thanks to this platform, in markets where they are not at the moment. And of course, we see it here with this campaign of Auguste Reymond, it allows to make a Flash Sales by offering the products at prices extremely interesting.
We will not miss out on the fact that this can be interesting when brands still have too much unsold stock … Because yes, in the current market it's not easy for « small » brands to make their place and it's even more complicated to be represented by some retailers. They have no access to the customers through distributors and retailers, because those ones prefer to sell big brands with huge marketing budgets. So what cant hey do ? Find another way to sell and « innovate ».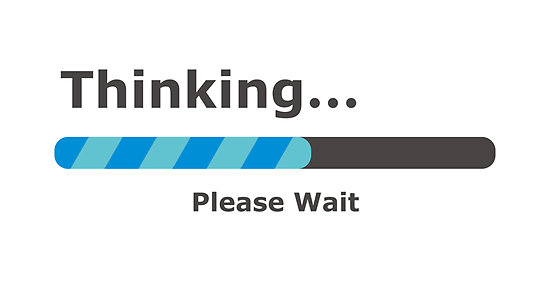 According to Kickstarter: « Kickstarter is not a store. It's a way to bring creative projects to life ».- Is this a creative project ? Sure it's not… Is this a creative attempt to sell to a larger number of people? Maybe we can say yes.
Right now, brands have to think differently the way they want to sell their watches. But when I read the sentence of Kickstarter I can't stop thinking what the plateform will think about that. Ok for them business is business and a successful campaign means money. But it's a bit out of their rules no?
Maybe we can think differently and be a bit open minded.
First, let's say that it's indeed a bold move, especially since the sale doesn't seem to be needed to further develop these watches and take them into production…Because actually, the watches already exist and they were produced before in small series ; So it's the guarantee of success, when they launch production in bigger quantity thanks to this campaign.
Second, I believe that this shows that Kickstarter has grown beyond its original mission statement and is now also a sale tool. We can't blame a small and still independent brand like Auguste Reymond to take this route.
Now, I 'm just curious to see if they will reach their funding threshold and of course what will happen if they don't succeed… Honestly, probably nothing. The goal is to gain visibility and even if they don't reach the 148 750 CHF needed, they are view… Yes look, we talk about them and their Kickstarter attempt.
But we must admit that there is another important fact not to be missed by Auguste Reymond.
As a customer maybe I can think that the brand is desperate and that's why they jumped on this platform. Wait what? In this case, and at the place of the Auguste Reymond team, I would be very concerned about our reputation and brand image.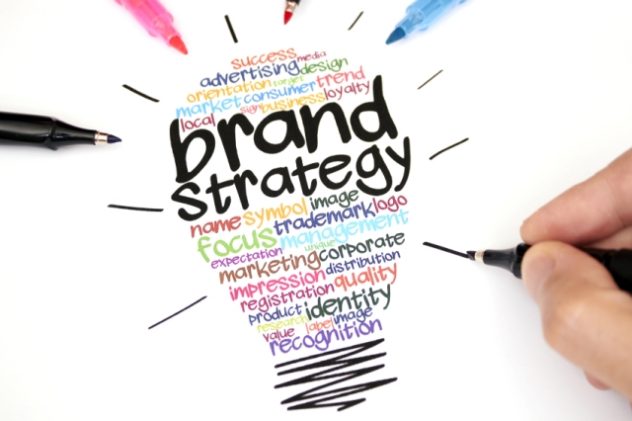 It's like seeing the glass half full or half empty. Because from one side you get visibility and from the other side you just really don't know what people can think about that.
So we look at this glass in which way? Let me ask you the question…
I'd say to the Swiss brand – Prepare a good communication for the day after because you're not in the head of the customers.
This is of course a great challenge for Auguste Reymond. Something very unusual for traditional company of the Swiss watch industry, and if I'm not mistaken, they are the first to try it.
A clever move when it comes to the prices that are accessible to most thanks to this campaign. Indeed, all the collection presented have a discount of 50%. So if one day, you wanted to buy an Auguste Reymond but were stopped by the price, now you can jump on it.
For this Kickstarter project they have selected various watches to present design conceptions in wide range.
The Collection COTTON CLUB Q ORBITAL MOON with its unique moon phase module, created and patented by Auguste Reymond.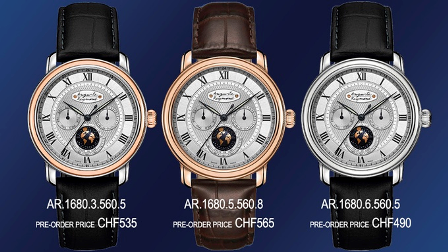 The Collection DIXIELAND Q GMT with its classic « barrel » shape of the case and second time zone function.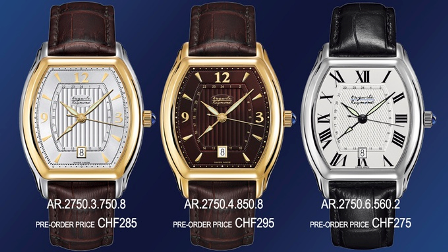 The Collection MAGELLAN LUNAR, a multifunctional watches with original moon phase module, created by Auguste Reymond and the indication of the hours, minutes, seconds, date, day, week.
The Collection MAGELLAN LUNAR CERAMIC which the same than the normal Magellan Lunar but this time with scratchproof high-tech ceramic bezel.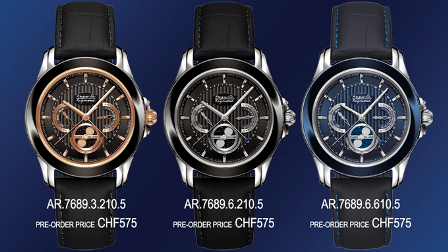 The Collection ELEGANCE A40 AUTOMATIC in which you classic timepieces using Swiss automatic movement Eta 2824-2 / Sellita SW-200.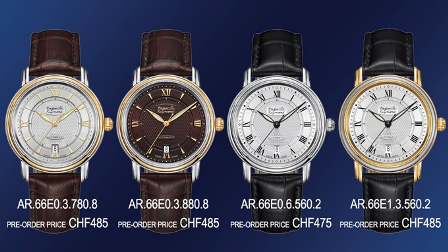 The Collection ELEGANCE A36 AUTOMATIC which is a smaller version of the Elegance with a more detailed dial set off with diamonds indexes.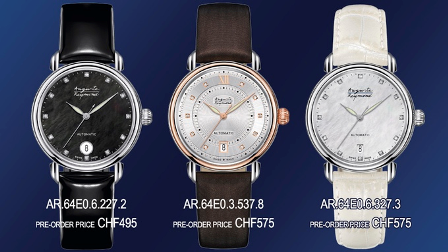 I think that this project is a very good deal given that these watches are selling at 50% discount. Backers looking for quality watches with a long history brand company will be happy to see it and of course they will want to pledge for.
Auguste Reymond is strong when it comes to watchmaking, and we can see that this project is something new for them. When you launch a Kickstarter campaign it needs time to study and I'm not sure they took this time. That's why, at first there was no photos of the watches and no technical specifications. Luckily they have repaired their mistake and now the campaign is clearer.
Still, I would say to all the brands that want to embark on this kind of projects, to much more think it before. You have to prepare your campaign long before the launch and of course you have to follow it and communicate a lot about it. A campaign can not be a success if all the keys are not put in place from the start.
Well if you're interested to buy an Auguste Reymond with a great deal you can jump on their Kickstarter campaign by clicking HERE