SOMA Horology Marketplace is the new exciting thing in the watch industry. For some people and some brands it was obvious to join this platform directly while some others are still thinking about it with the questions in the corner of their heads : "How does it work ? Have I to jump on it ?"… And at the end they say : "Why the hell I'm not already on it ?"
Today at Watchisthis we are glad to share with you an interview of Jacob Andra, one of the co-founders of this new platform. It's quite long but believe me it's worth the reading time 😉
Watchisthis : As you're one of the co-founders of SOMA Horology Marketplace, could you tell us when and how came the first idea of this new platform ?
J.A : My fellow co-founders Jukka Hilmola and Joseph al Sharif initially noticed the proliferation of Facebook groups around specific products or interests. They had an import business at the time and hypothesized a need for a more socially-connected ecommerce experience.
Watchisthis : How the project matures into your heads and when it became a reality?
J.A : SOMA has gone through several stages and pivots as we've tried to find the right product-market fit. We believe we can offer something really great to the watch community.
Watchisthis : Could you tell us something more about "SOMA" the name of the brand? From where it comes…etc.
J.A : The term itself is a portmanteau of 'social' and 'marketplace.'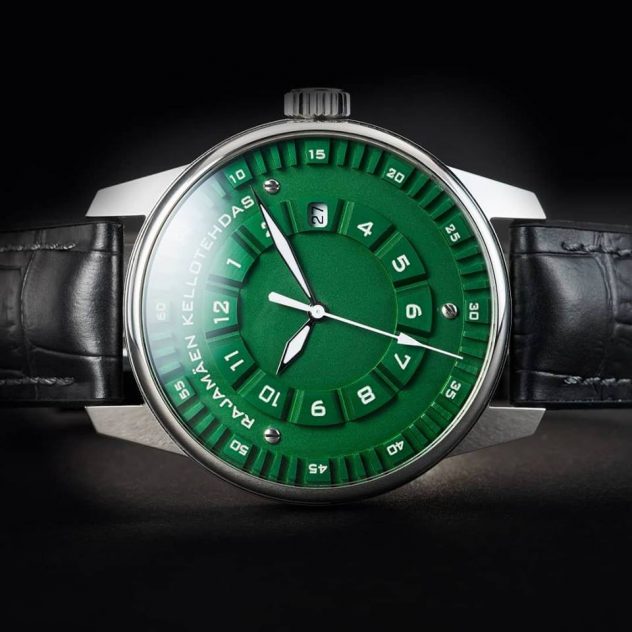 Watchisthis : Now to enter more into the details… In clear, what is SOMA ?
J.A : SOMA is a marketplace for watches, but it's also a social media platform for watch lovers and watch brands to connect. The social and the ecommerce aspects are fully integrated so that buying, selling, sharing, and discovery are all interrealted with one another. We prioritize the community element of the watch industry. We also integrate a digital identity that stores a watch's history and can prove authenticity.
Watchisthis : What makes SOMA so diferrent from other websites where people can buy a watch ?
J.A : We're not just a website or marketplace, we're an ecosystem and a community. Buying and selling is only one facet of the functionality SOMA offers.
Watchisthis : SOMA is a site that fully integrates the social and the transactional. Could you explain in which way ?
J.A : Watch folks are passionate about horology and want to interact online with their community. They don't want to buy and sell only. At the same time, they do need to easily buy and sell occasionally. We give them a place to interact socially on a daily basis, with the option to buy and sell whenever the need arises. And it's all integrated into a single easy user experience, not into separate sections of SOMA.
Watchisthis : Your "Cohort 1" have been just launched. What is all about exactly ?
J.A : We're starting small with 100 buyers. That way, we can fix bugs and get feedback and have a superior product by the time we open to the public. Our participating watch brands have been incredibly generous in providing a lot of exclusive offers to these participants.
Watchisthis : Could you tell us a bit more about what kind of great offers the users of your website will find on it ?
J.A : In general, we don't want our value proposition to be 'great offers' but rather 'huge selection of quality microbrands and independent watchmakers in a socially-connected context.' However, we may have special collaborations for our members from time to time.
Watchisthis : At first, SOMA was more about microbrands and now it's merging to high end company like Schwarz Etienne, AOS Watches or Singer Reimagined. Do you think watch collectors are now ready to buy expensive pieces on the Internet ?
J.A : The industry is changing. With new tech like augmented reality, people can 'try on' watches digitally (SOMA will explore AR integration in the future). However, there will always be a place for old-fashioned physical buying. The two are not in conflict, and SOMA will pursue initiatives to integrate brick-and-mortar into our comprehensive vision.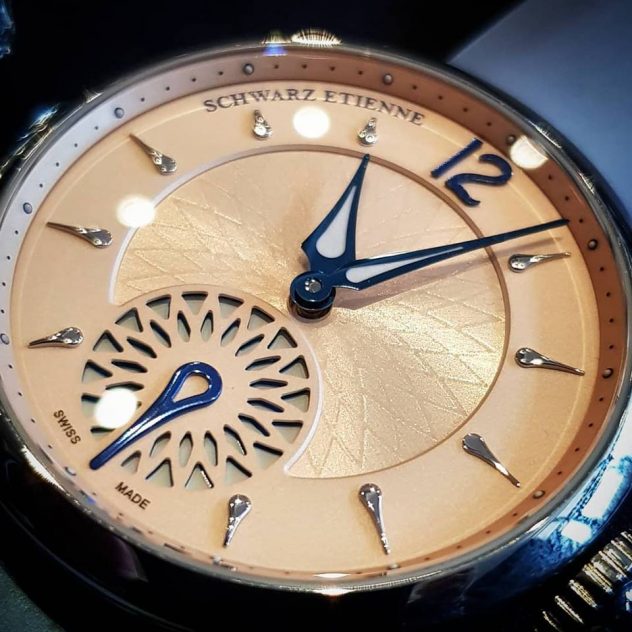 Watchisthis : What aspect of SOMA is currently unknown, but you think that more people should know about?
J.A : All aspects are unknown, and people have a hard time understanding what SOMA really is. It's really something new and different, so it's tricky to describe with reference to existing models. We've tried to explain it, but it will be best experienced.
Watchisthis : After the first launch during this month of June 2019, what's the next step ? What are your goals in terms of development and what are your plans for the future?
J.A : Cohort 1 begins in June. It's 100 beta testers. Cohort 2 begins in July and we are currently accepting applicants at https://www.is.gd/D6WsS9. Cohort 2 will allow 500 additional people onto the platform and will also feature some amazing offers from partner brands.
Watchisthis : So, creating a Horology Marketplace means that you love watches. When do you start loving watches ? and why ?
J.A : The mechanical purity of watches is awe-inducing. Since focusing SOMA into the watch space, I've gained an even greater appreciation for the craft.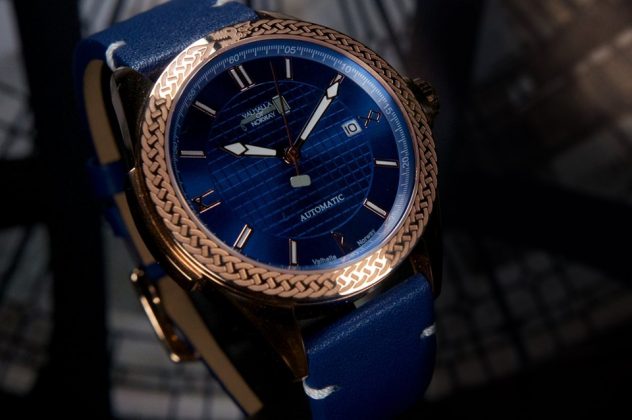 Watchisthis : Are you yourself a watch collector ? if yes, what kind of pieces could we find in your collection ?
J.A : My collection is far too small, but I hope to remedy that.
Watchisthis : For you, what's the most important thing to find in a watch ?
J.A : I want quality construction and an eye-catching aesthetic.
Watchisthis : If you only have one watch to take with you on vaccation, what would it be ?
J.A : Something rugged and stylish.
Watchisthis : A last word for our readers ?
J.A : Apply to be included in Cohort 2, and check out the amazing offers we have for our participants ! https://www.is.gd/D6WsS9
Watchisthis : Thanks a lot for your time Jacob!
We hope that with this interview Jacob answered all the questions you still had in your heads. From our point of view, if you're a watch brand (microbrand, small luxury watch brand, high end watch brand) you have to join them. Not just because you'll have more visibility and another place to show your watches, but more because the people that will see your creations on this website are real watch enthusiasts that already have some knowledges, and so… people that know how to appreciate your watches. It's not sure you will sell something, but where is the risk ? SOMA's users will know you and maybe one day they will take the plunge and become the owner of one of your watches.
And well… If you're watch enthusiasts you already know that you have to sign-up to get great deals and find in one place already more than 120 brands from all over the world.
Watchisthis fully support SOMA Horology Marketplace and if you're interested (as a brand) to join them, you can contact Jonathan Kopp (IG / Facebook / Watchisthis Page) directly  to have more informations.
Interview by Jonathan Kopp