Swatch is one of those brands that seems to deliver when its parent company is struggling with difficult markets for its more high end brands. Unfortunately that time is also now, and that is why the latest addition to the Swatch line-up, the Sistem51 Irony, is probably more important than most people realize.
The Sistem51 in steel is basically a watch many of us have been waiting for. Thanks to the very innovative movement, this is a Swatch that not only appeals to the brands regular consumer pool, but also to watch collectors who usually buy more upscale brands. People that normally wear an Omega, Tudor or Bell & Ross around the wrist, have often a hard time getting used to the feel of plastic on the wrist, so the Sistem51 irony is also their watch.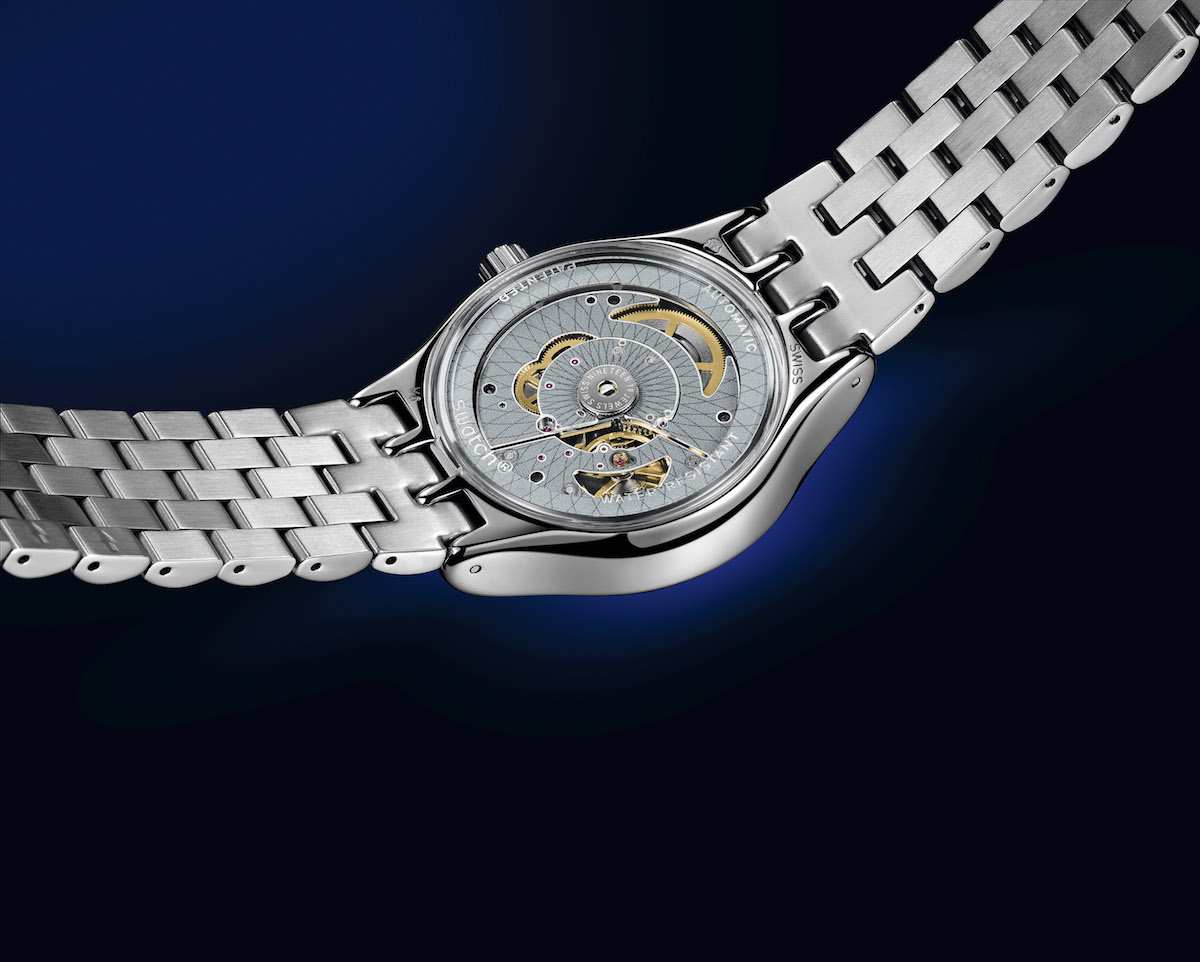 Swatch must have felt this as well, because the Sistem51 Irony models are much closer in styling to the Swatch-groups higher end brands, than Swatch own playful and fun style. That is not at all a bad thing, because it also puts this watch in a different light, and one that appeals to a different type of customer.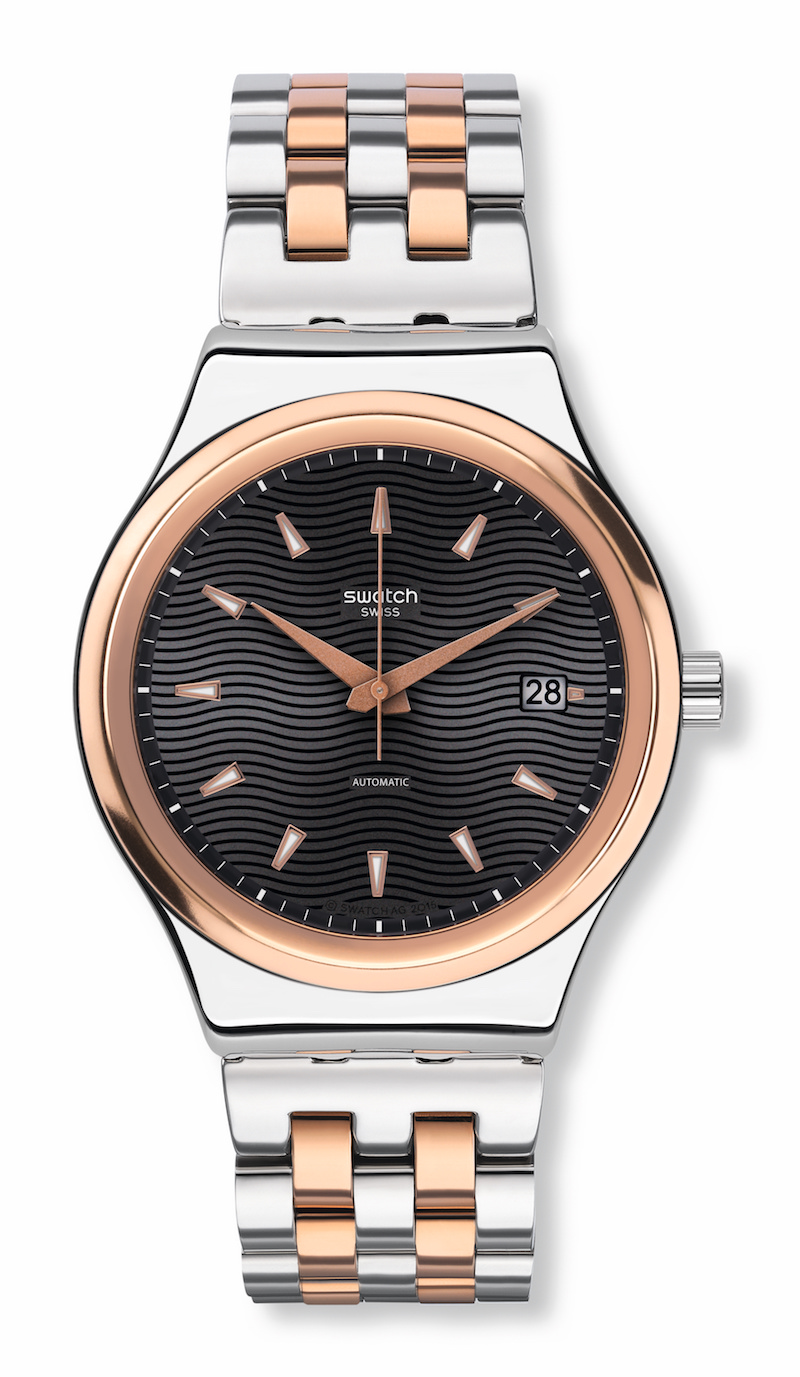 This is actually a watch that can also compete with for example some Seiko-models, while it can also be very interesting to watch collectors who have a smaller budget. With prices starting around 150 euro's for the Sistem51 on a leather strap, 190 euro's for the versions on a metal bracelet, and 210 euro's for the two-tone version, they really offer a bang for your buck.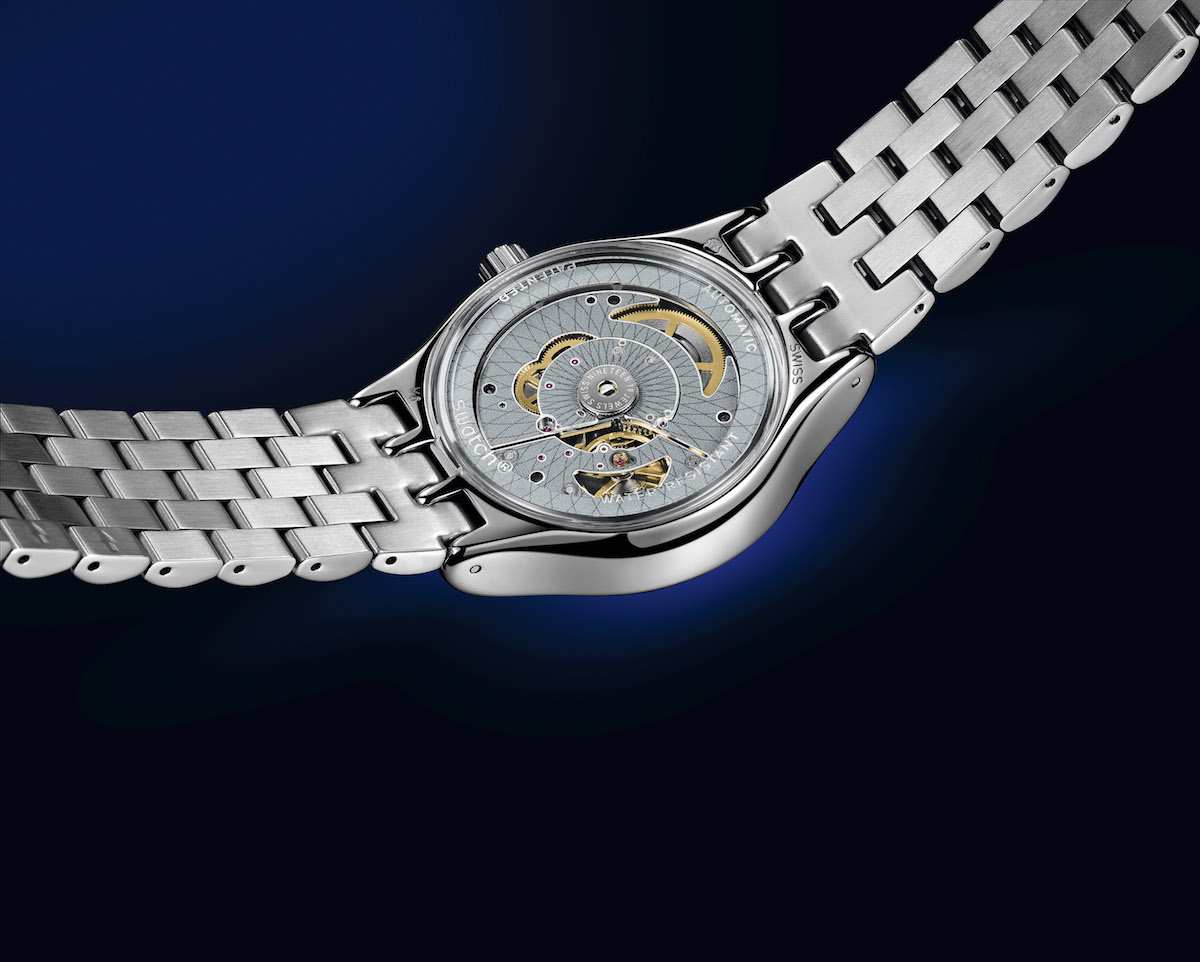 The movement hasn't changed, except for the decorations on the back that is. You still get that unique rotor that runs around the movement instead of on top, and a 90 hour power reserve. This movement is made in Swatch's state-of-the-art facility, where the production is entirely automated, down to checking the accuracy of the movement and adjusting it.

That Swatch means business with the Sistem51 Irony is also evident from the fact that they introduced it also with a flieger style dial, something that is always popular among watch enthusiasts. A clever move, because at this price point, and with this unique movement it will for sure not only attract attention, but also boast sales in a time when the Swatch-group can use them for sure.
More information on Swatch can be found here