When Rpaige Watch Co. launched its « Crash of '29 » model on Kickstarter, a lot of mouths fell open. Yes, the "12 Size" vintage American pocket watch movement was a delight by itself, but wrapped in that uniquely designed case by Mark Carson propelled it into a higher stratosphere. Unfortunately for many the price-tag of $3.500,- was just a bridge too far. Hear, hear, said Rpaige, and he joined once again his forces with Mark Carson, for a more affordable variety of the « Crash of '29 », the Skyscraper Art Deco Watch.
What you get is the same iconic case, yet with a slightly different dial. That case is nothing less than a piece of functional Art Deco design, with its trapezoidal design and the crown on top. The case is large, 46.7 mm wide, 57.5 mm tall and 12.7 mm thick, yet the angled lugs make for a good fit on the wrist.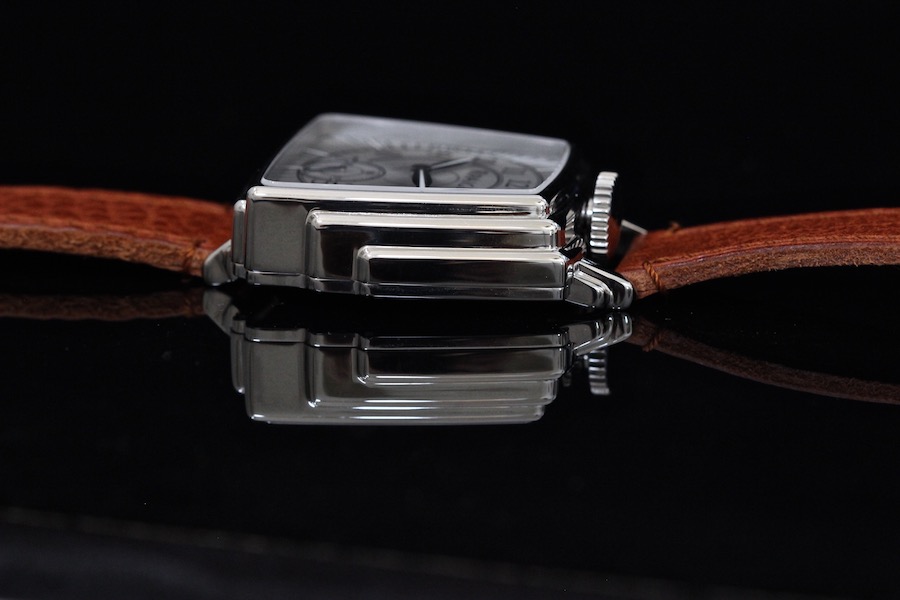 The dial on the Skyscraper is different than the one on the « Crash of '29 » and I prefer this one. It is cleaner and more harmonic, and it gives the hands a better opportunity to shine. Also, the sunray decorations on the dial, combined with the printed design, resemble an image that could come straight out of one of the Art Deco skyscrapers.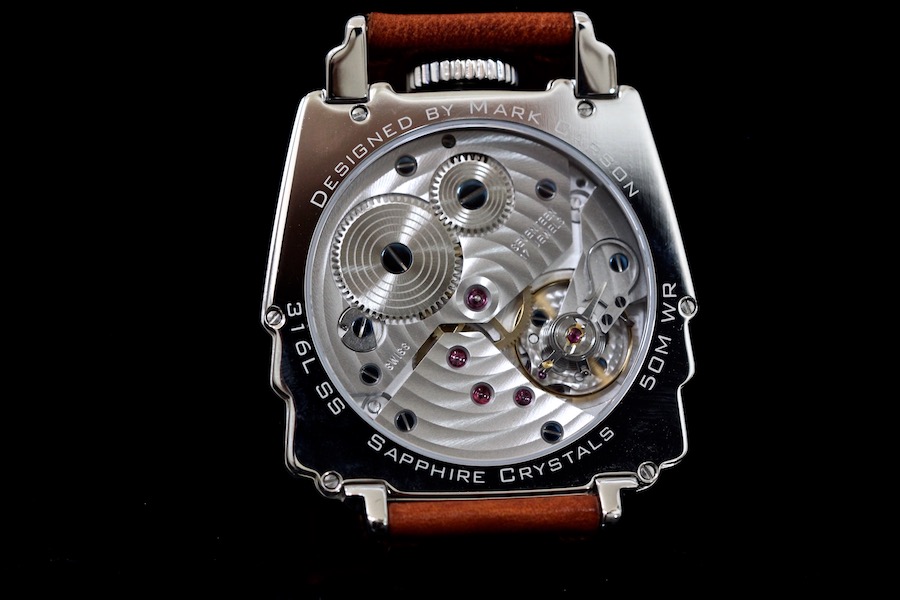 The Skyscraper Watch will be limited to 150 pieces. Regarding movements Rpaige offers two options: 130 watches will be fitted with the famed, manual wind ETA/Unitas 6497 movement in Elabore grade. This means  straight Geneva stripes and blued screws. The remaining 20 watches will feature the same movement, yet in a more premium look, of with especially the swan neck regulation and a weighted balance are noteworthy.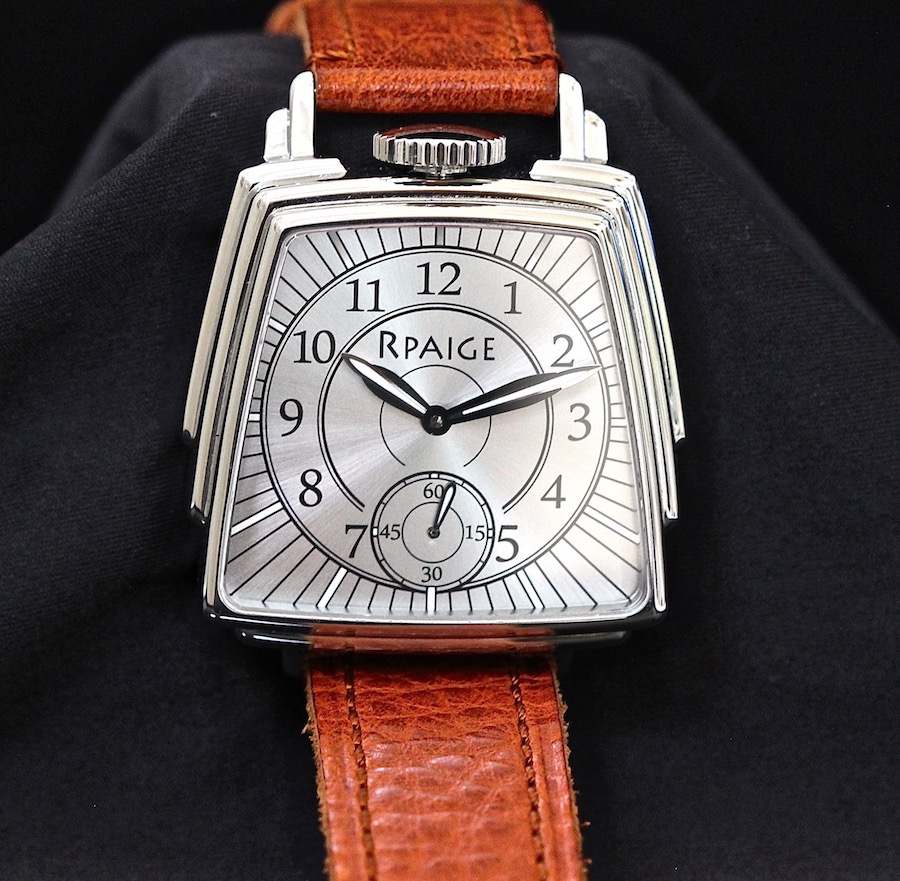 In terms of price the Skyscraper Watch is much more affordable than the « Crash of '29 ». At time of writing, you can still get the version with the Elabore grade ETA/Unitas 6497 movement for US$925,- and the version with the premium movement for US$1.200,-. Is the premium movement worth the extra money? I think so because the swan neck regulation and the weighted balance make the watch just that nicer, and bring the movement closer to the vintage movements Rpaige usually fits its watches with. Also, the circular Geneva stripes seem to go better with the unique case. Is that breaking the bank for you? Not to worry, because even the Elabore grade version of the Skyscraper Watch offers a unique style for a very competitive price.
More information on the Rpaige Skyscraper Watch can be found on Kickstarter