With some watches, you wonder how they look when you actually hold them in your hands. This is most certainly the case with Memomem, as they offer an incredible array of options to custom makes your watch.
We had one made as well, to see how the result would be. In the flesh is still quite different from a render on a computer screen. We were not disappointed!

First and foremost the build quality is exceptionally high. The watch could easily pass for double its price. Everything is a very tight fit, well decorated, and most importantly: thought through! The watch is full of clever details, many that you can give your own touch, but our favorite is the clasp. This one is purpose build for the watch and handles the rubber strap (which again is made especially for this watch) perfectly while complementing the overall look of the watch.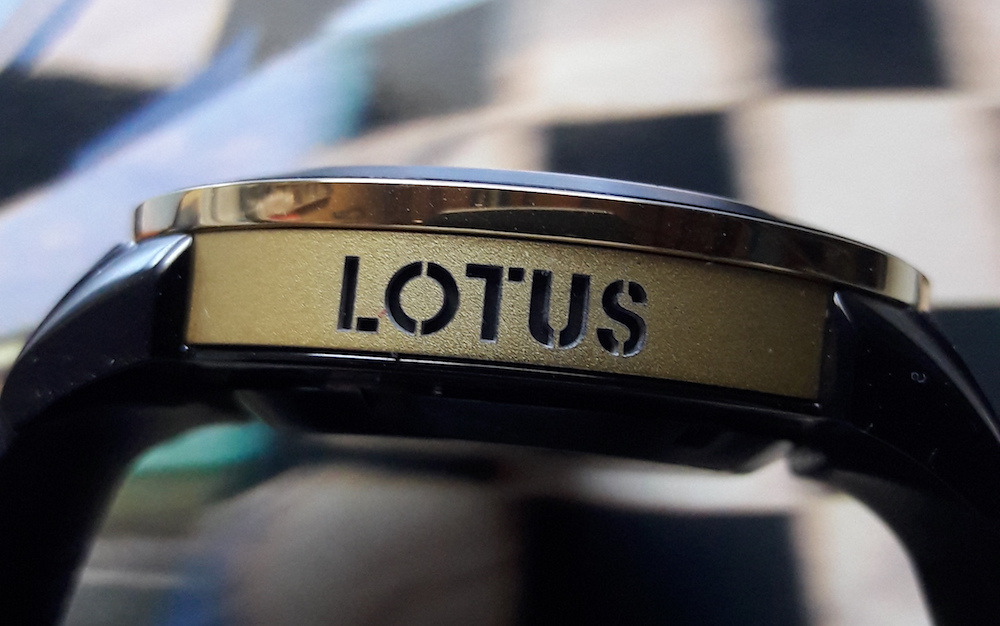 We designed the watch itself around a theme, as it made it easier to choose from them a mind-boggling array of options that Memomem offers. We picked Lotus and made the watch in the famous John Player Special colors: gold and black. What makes the watch extra special is that you can have text printed on the dial. We went for a quote of Colin Chapman, the founder of Lotus, to finish off the watch. This also means that your watch will be absolutely unique, even though will all the different options it will be highly unlikely that you meet somebody with exactly the same Memomem.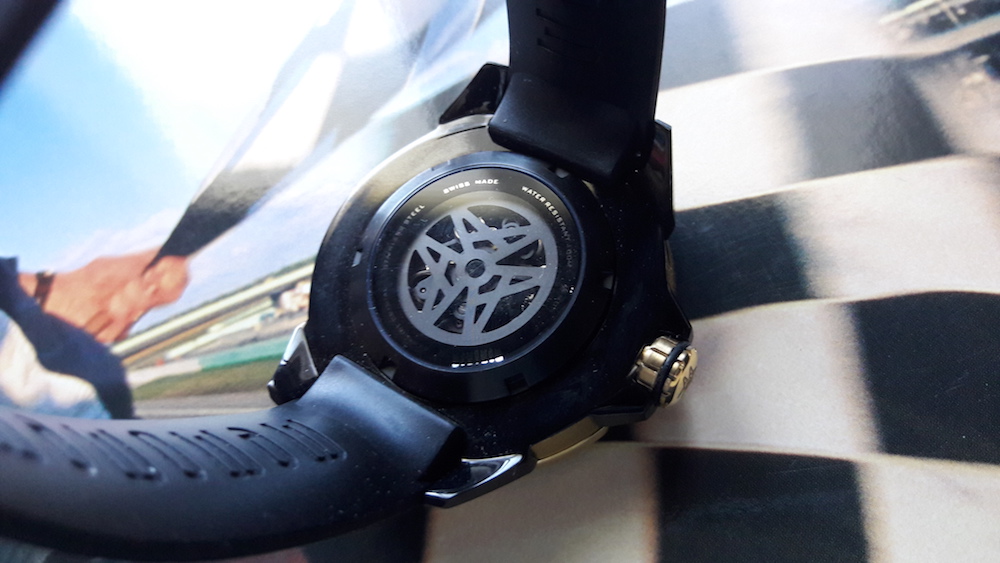 The movement can be viewed from the back and the front. The skeletonized grid that serves as the watch its dial gives a lot of depth. It makes the movement play a game of hide and seek and that works captivating. The back doesn't seem to show a rotor, but it does! Covered with the Memomem-logo, the back of the watch shows a full rotor. The movement is Swiss made, precise and good looking. A Pleasant surprise is also the tritium tubes in the hands that make the time very easy to read all night long.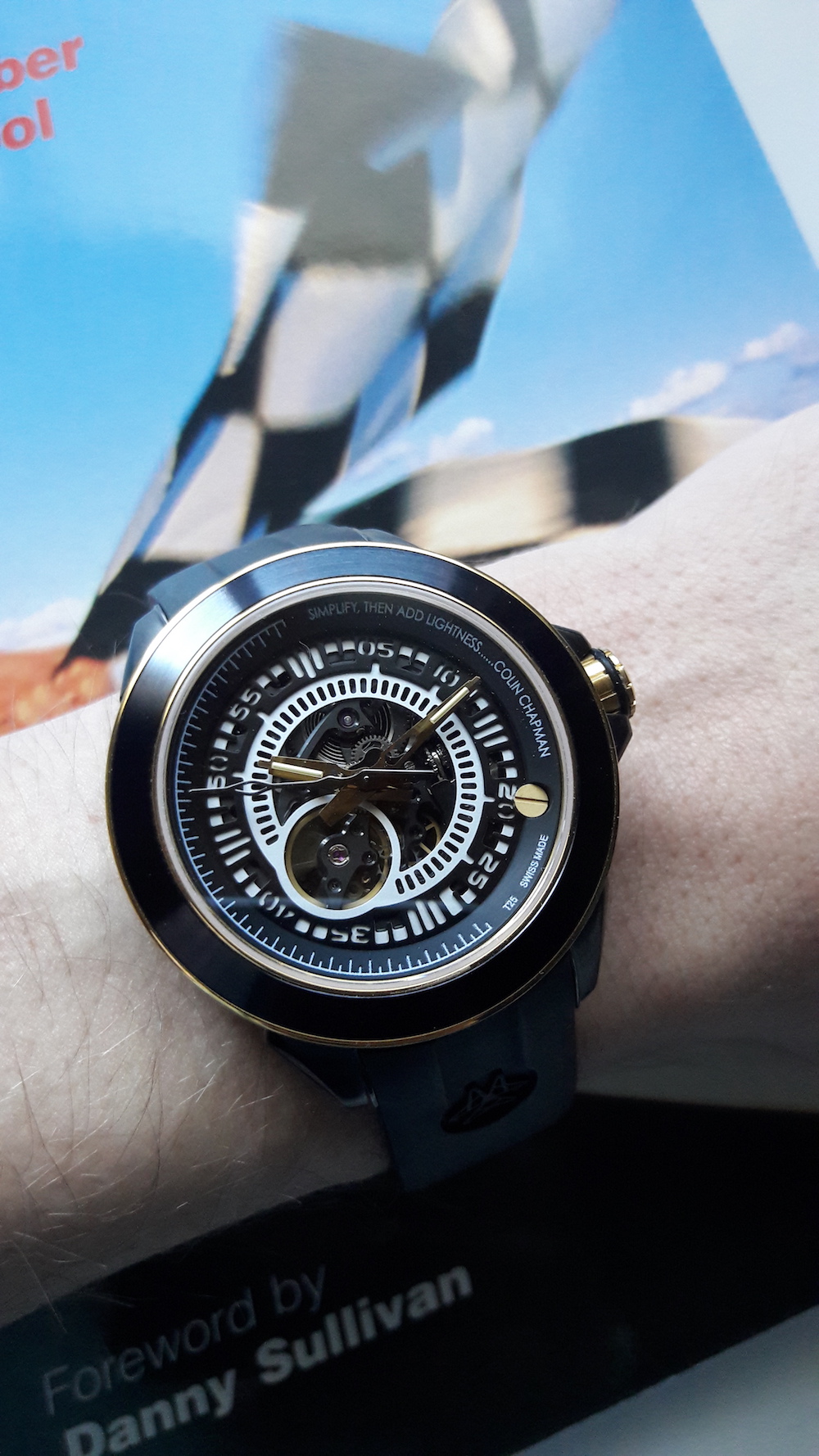 The number of options that Memomem offers to customize their watches can be daunting, but the result was better than expected. The overall quality and the level of finishing is very high, and it makes the watch feel like it cost more than the $499,- Memomem charges. A true value for money watch, as well as a personal statement!
Until the end of March Memomem offers all Watchisthis?! readers free DHL courier shipping on their order, worth US$35,-, when they use the code: WATCHISTHIS