Already announced at Baselworld, but now the new Hamilton Broadway collection is in the stores. One of the things that I personally like much about the brand is that fun and affordable go hand in hand, while you still get a build quality you expect from a Swiss made watch. A Hamilton rarely disappoint at its price level.
The Broadway is no difference. The collection starts with a 40mm quartz powered day-date, priced at CHF 550,-. A nice watch that based on its size I would deem uni-sex, yet the day-date takes the design of the watch a bit off-balance. It is placed very clearly legible at three o'clock, but by doing so it also cuts into the stunning dial that all the Broadway models share.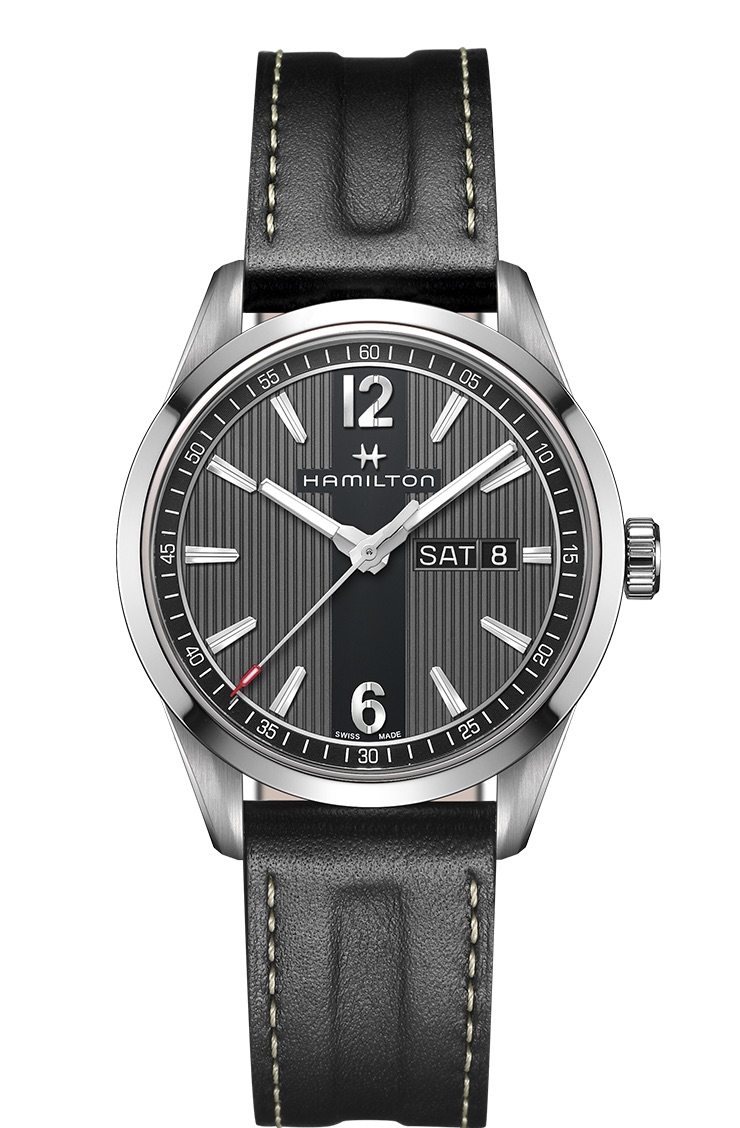 The mechanical day-date offers a better solution for this, but putting the day window, above the date at 6 o'clock. This makes the watch far more balanced, and the unique design of the dial far more powerful. The diameter of the watch also grows, because the automatic day-date Broadway is fitted in a 42mm case. Some might applaud this, and the watch looks most certainly good in it, but it looses some of its uni-sex appeal. In return, it becomes a perfect everyday watch. No matter what type of event you throw at it, it can handle it with grace and style. From a foam party at the frat house to Opera with the in-laws.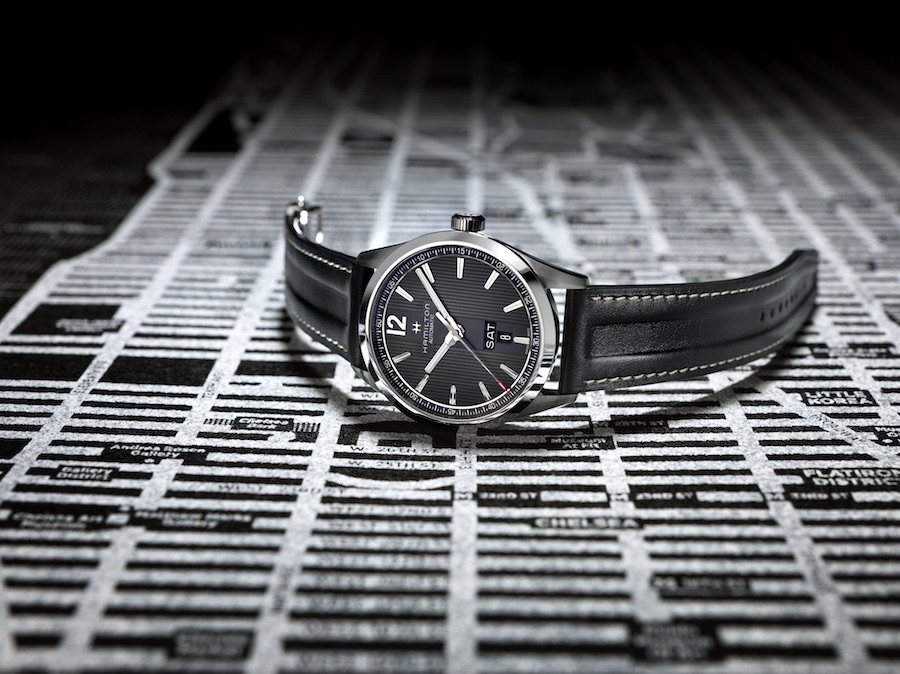 The chronograph is a special story. It is housed in a case 1 millimeter larger than the automatic Broadway day-date, topping off at 43mm. The bezel is relatively thin, so the watch is basically all dial, and Hamilton knows how to capitalize on this. In fact, it is that this Broadway is signed Hamilton, otherwise people might mistake as a watch from another international watch company. That is a great compliment, because with a price tag of 1850 CHF it doesn't even come close to the prices that brand charges for its watches.
Of course you can make a valid point that the movements in those higher priced watches are different, but Hamilton is not slacking on that part either. Both the mechanical watches come with the updated ETA-movements, featuring impressive power reserves. For the chronograph this is a generous 60 hours, but the mechanical day-date (priced at 945 CHF) even features an 80 hour power reserve!
So which version of the Broadway is the star of the show? Let's call it a tie between the mechanical day-date and the chronograph, with the quartz day-date being a nice off-Broadway show.
More information on this latest Hamilton collection can be found here