Foto Nouveau doesn't sound like a watch brand, yet it is. Just like TACS, which we reported earlier, are the watches of Foto Nouveau designed with the world of photography in mind. Their approach is quite different but stands out none the less.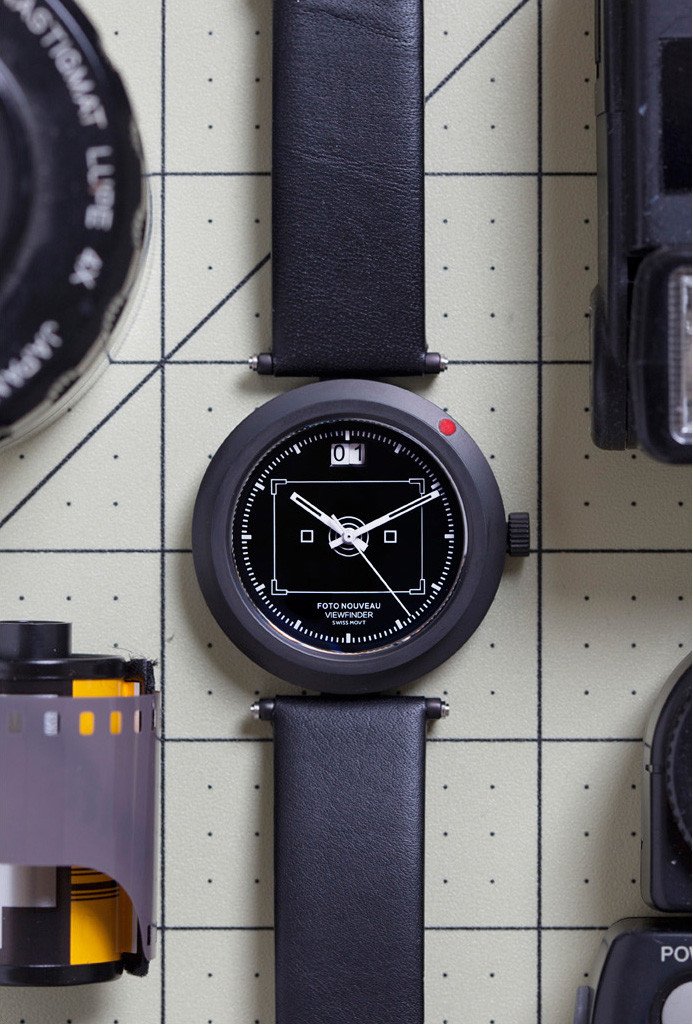 One of the great things about the watches of Foto Nouveau is that the whole watch doesn't look like something that comes straight from the sample book of an Asian manufacturer. The case is very elegant, despite being still quite large with a diameter of 42mm. By making the back of the watch extend and turn into the lugs in pretty much the same way as the Longines La Grande Classique, the watch wears very close to the wrist, adding to its wearing comfort.
Like most of these watches is also the Foto Nouveau powered by a quartz movement. Two of the three models, however, are fitted with a Ronda movement that also has a large date. This is a nice change from what we usually see, and also goes great with the dial designs. These are inspired by the viewfinder on vintage camera's, while there is also a version named « Objective Watch » without a large date which is inspired by the 50mm lens.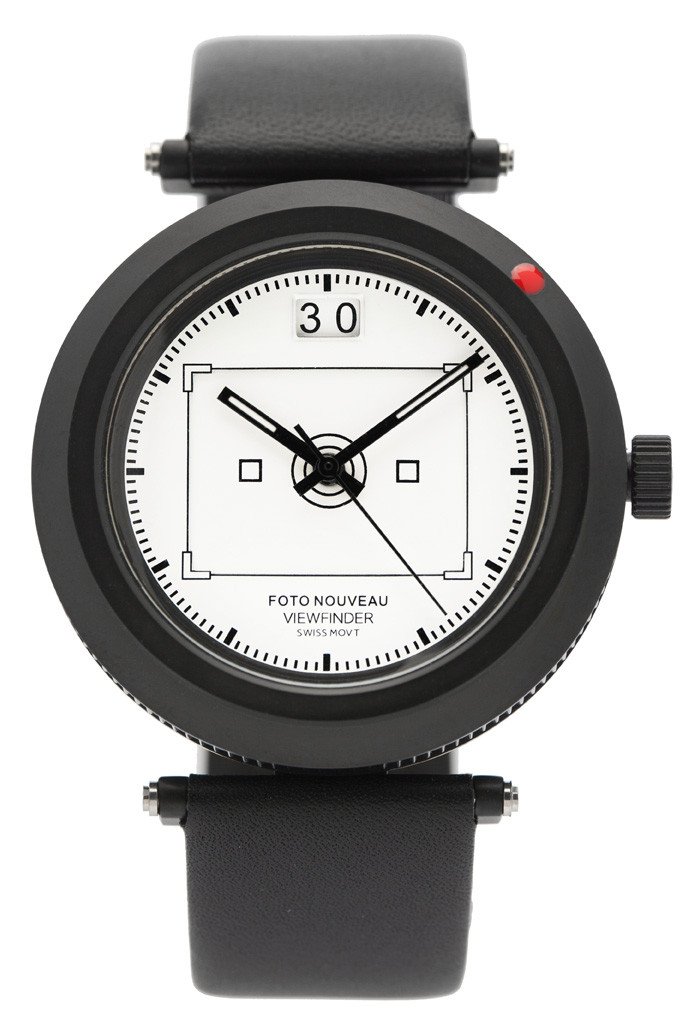 Priced at US$279,- for the Objective Watch and US$299,- for the Viewfinder (available with a white or black dial) they are inline with what you would expect from such a novel, yet well-made watch. They show love for photography, yet not overly so. It is more like a personal statement captured in a well-designed watch that quite frankly will suit any occasion. It avoids being generic by not compromising on the design of the watch which shows character, something that undoubtfully will attract its share of fans!
More information about Foto Nouveau can be found on their website