The Giant's Causeway, famous for its polygonal columns of layered basalt, is the only UNESCO World Heritage Site in Northern Ireland, and quite a sight! The story behind is an old tale, where a hero named Finn scares a giant away by being clever. This tale, and the Giant Causeway itself, where the inspiration for a new watch brand appropriately called….Finn!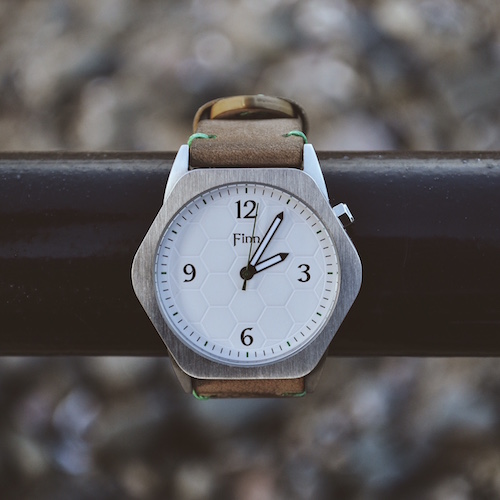 The fun of Finn (pun intended) is actually that the case of the watch is shaped like one of those huge blocks of basalt that make up the Giant's Causeway. What is especially cool, it how they have been able to integrate the lugs of the watch into the design. Most designers would probably go for hidden lugs with this one, but visible lugs are actually better suited, because they make it looks like a watch and not a design-gimmick.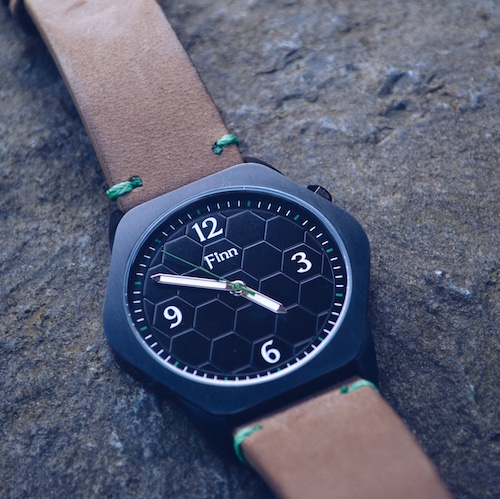 The dial also features a pattern resembling the polygonal columns of the Giant's Causeway. Together with the slightly vintage font that Finn used for the dial, it makes again for a very nice reference to the old legend of the giant that created the causeway.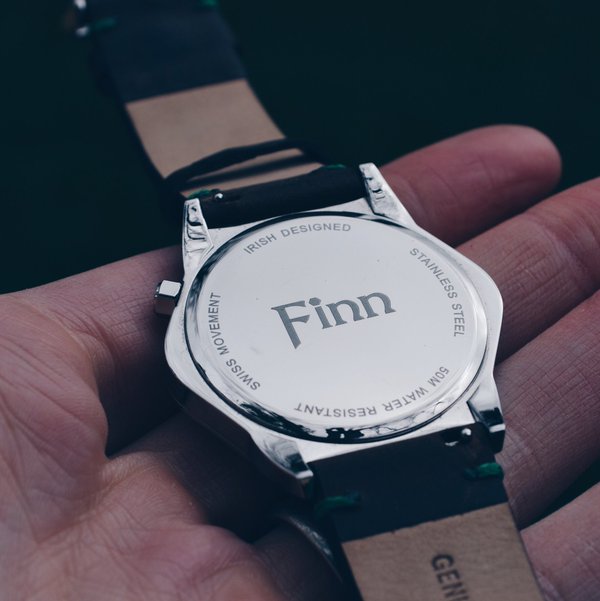 The Finn is a playful watch, but it's great to see that its designers went the extra mile to ensure that this is not all there is. They launch on Kickstarter and Kickstarter is full with fun, playful watches, that lack heavily in the quality department, and watches need to be of a decent quality to stay fun!
Finn uses steel cases, mineral glass with an anti-reflective coating on the inside (bonus point for that one!) and the dependable Swiss-made Ronda 713 quartz movement as the timekeeper. There are two varieties of the watch; « The Causeway » featuring a brushed steel case, and « Fingal's Cave » which has a black ion-plated case. Both come on natural leather straps with green (it's still an Irish product!) stitching.
The price point of the Finn is more than fair, with the early bird starting at just 90 pounds, and the majority of the watches selling between 100 and 120 pounds. For that money you get a well made watch with a story, great details, and just as Guiness: although Irish in essence, even as a non-Irish fellow you can still enjoy it!
You can find more info about Finn Watches at their website or at Kickstarter.