Digital watches still have a special appeal to them. Ever since they were introduced in the 1970's, they were here to stay. But the digital watches of today have very little in common with the digital watches of yesteryear. That is why the Triq by Femur is so interesting.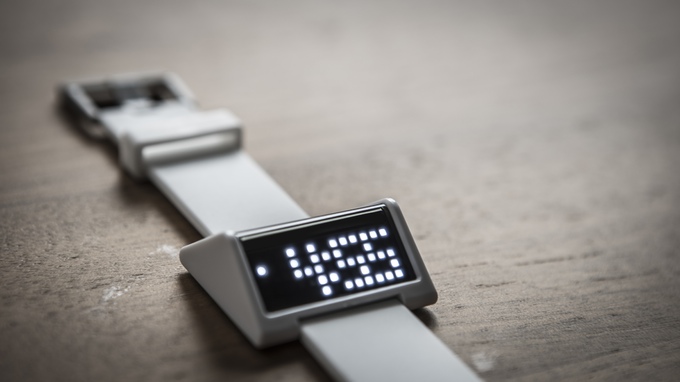 The Triq is a triangle shaped watch; that seems to have two identical sides. However, one side has a heat reactive surface, and the other side shows the time. A simple tap with the finger gets the job done, and the time is displayed in bright, big dots. It reminds of the old digital watches, yet with a refreshing and modern twist. Those watches you also had to activate to see the time, to prevent excess battery drain, although back then it activated by a button.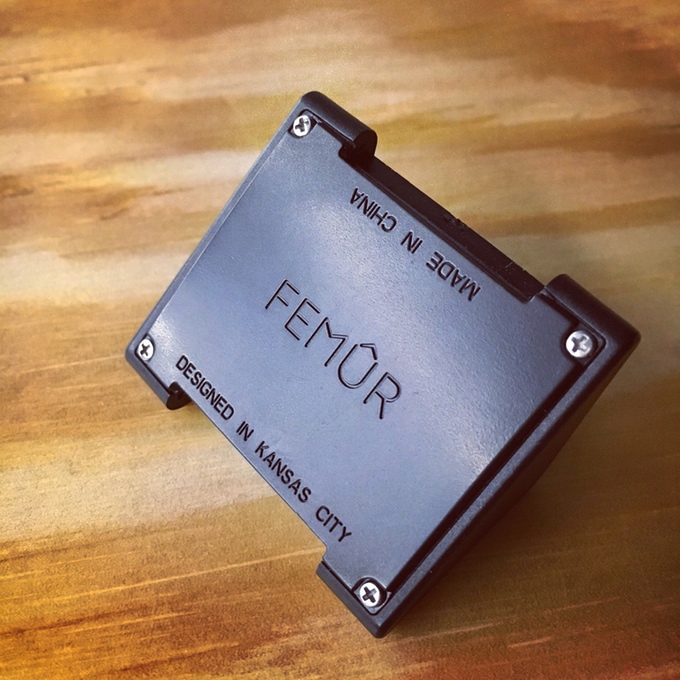 This also means that most of the time you are looking at a blank screen. Triq did it nicely by changing the shape of the watch in a triangle. It turns the watch into an object, even give it an artistic side. When you feel like it, you can even amplify this by changing the straps. Standard the watch is fitted with a silicone strap.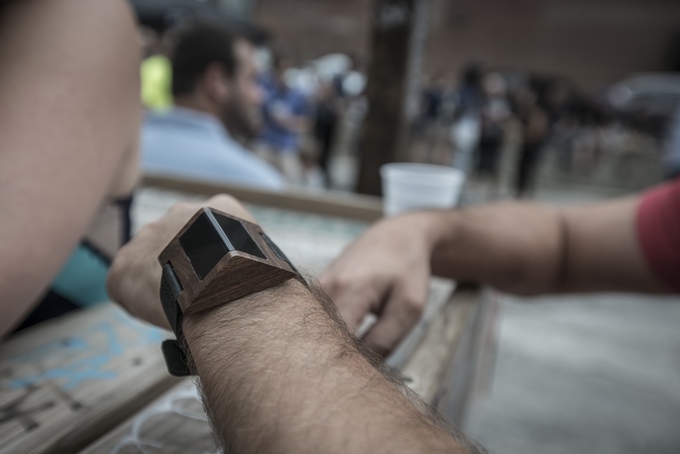 The body is made of high-density polyethylene (plastic). It looks good, but….Triq has announced that as a stretch goal, when they hit $35.000,-, they will also launch their watch with a case of black walnut or maple. Now that design really does the triq (pun intended, I could simply not resist)! It gives the watch a sense of seriousness that the plastic ones seem to lack. It makes it more luxury, and even more tempting to get one.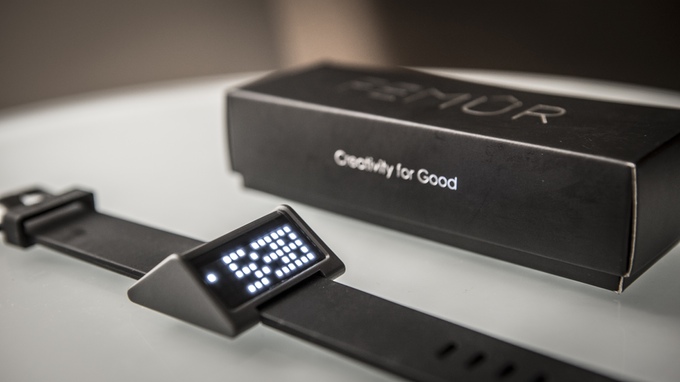 Don't get me wrong; there are still early birds left that will get you your Triq for US$28,- and even when you miss that one, the watch is still a steal at US$35,-. The technology is fun, the watch is fun, and the execution is above what you would expect from a watch at this price point. And that makes it that I most certainly hope that this Kickstarter campaign will reach its funding threshold!
For more information of the Triq click here to visit their website, or here to go straight to Kickstarter.