Creating a watch is one thing, but doing so to commemorate the centennial anniversary of your country is a whole other thing. Yet that is exactly what Tõnis Leissoo did when he created the Wõitleja. This watch is limited to….you guessed it!…100 pieces!
Such a celebration asks for a special watch and Leissoo seems to have no problem delivering just that! In a military inspired design, he created a watch that makes quite a visual impression. This is a direct reference to the war of independence that Estonia fought. Crafted from CuSn8 Bronze the case is 44mm in diameter and secured with special, titanium screws in all four corners. The craftsmanship on the case is of a ridiculous high level, and made in Estonia!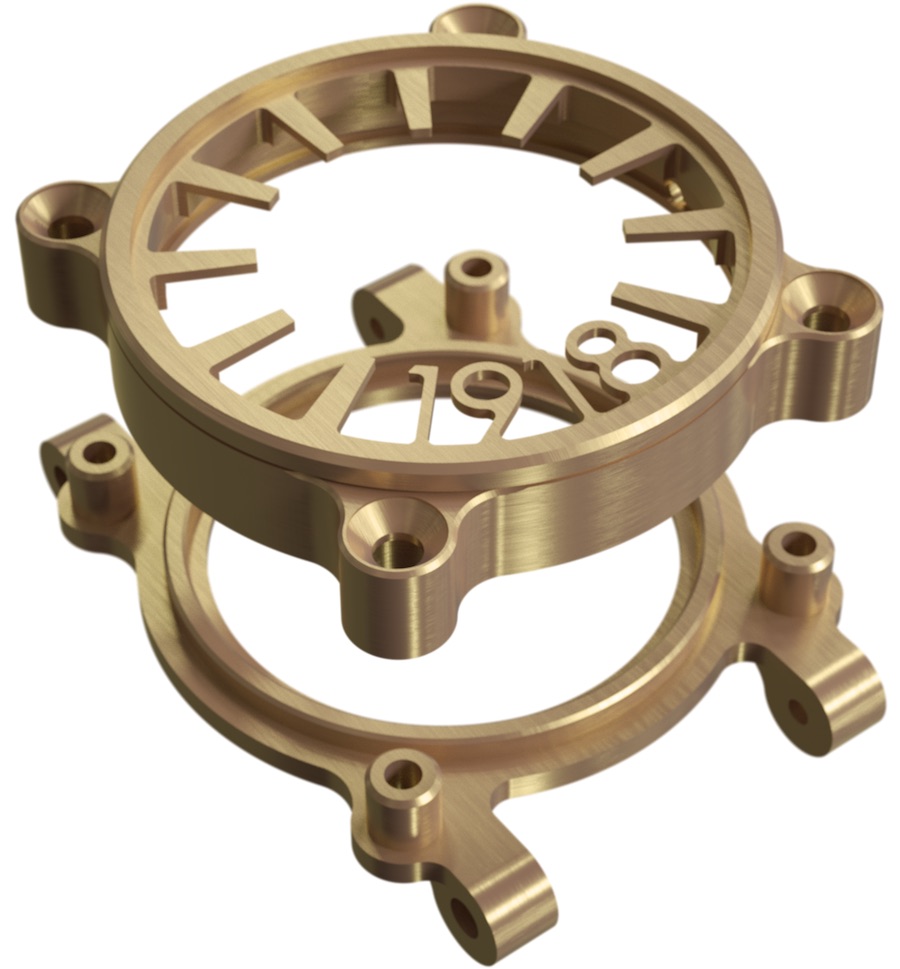 Inside the watch ticks an upgraded version of one of the most reliable Swiss-made, manual wind movements, the legendary Unitas 6497-2. A fitting movement for this watch, because not only does it actually fills the case nicely, but it was originally a pocket watch movement. This is a nice reference to the time when Estonia gained its independence.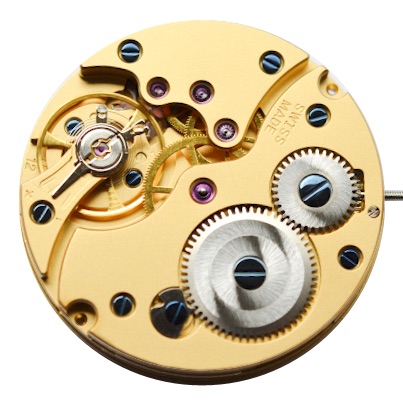 The design of the case extends to the dial, where the case actually forms the hour markers. A clever solution and it most certainly gives the watch a lot of character. The dial itself also plays a big part in this, since it is actually an enamel dial. Featured in black, it is polished to perfection, giving it a nice, deep, glossy look. For the rest Leissoo refrained from adding more details, knowing that less would make more of an impact.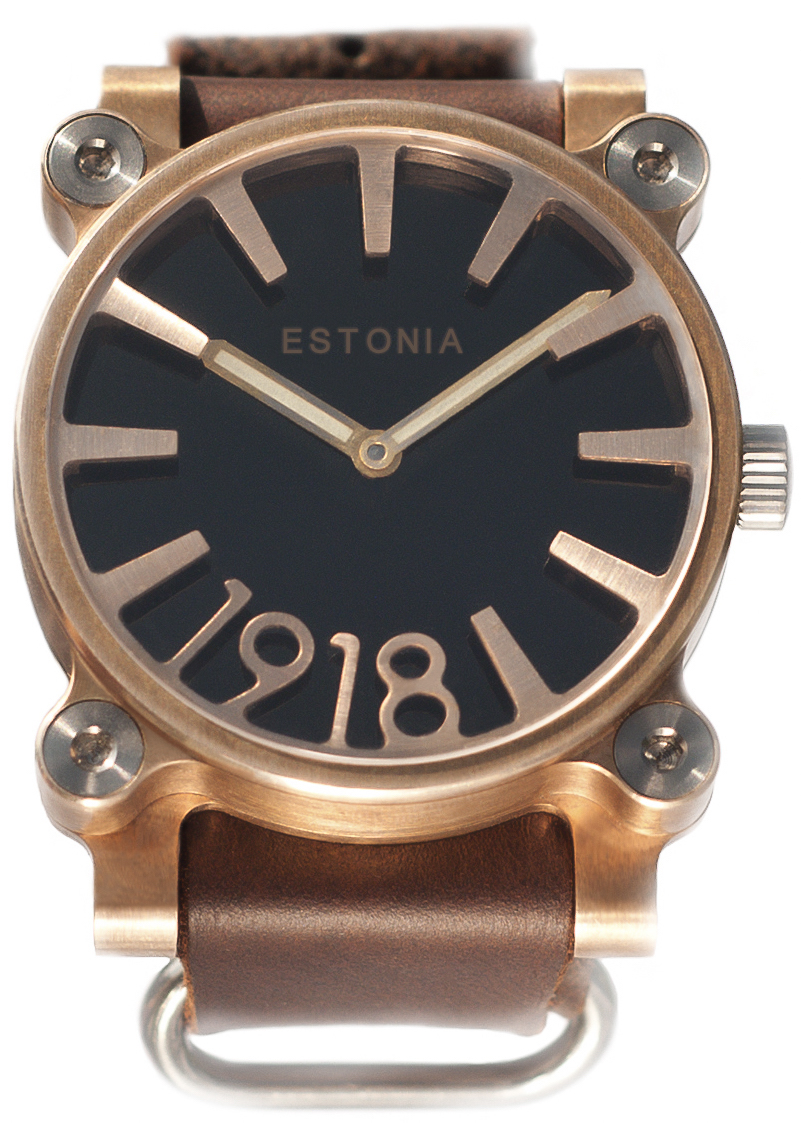 Then there is of course the « 1918 » in bronze hovering over the dial. Although in this reference perfectly understandable, it does limit the appeal of the watch because you need Estonian heritage, or a very strong connection to the country, to fully appreciate this. No doubt that there will be enough people interested in this very well made watch who do, but I do hope that after this series Leissoo is creating a version without the « 1918 » on it for the rest of the world.
The Wõitleja is available for 900 euro's, which seems to be a fair price given the case, dial and movement that are used. It is not your average micro brand watch, and given the craftsmanship involved, you do get something very unique in return.
More information on the Wõitleja can be found on the Estonia 1918 website or on Indiegogo
Save