Emile Chouriet is not your average brand. Founded in 1998, their Swiss roots have resulted in a global presence, especially in Asia. You can also see this in their watches which breath a cosmopolitan lifestyle. In their collection is also a unique complication that is rarely seen in these days.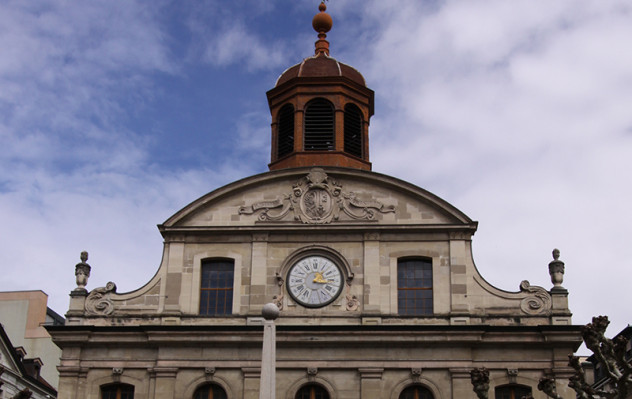 The dial of this Emil Chouriet shows the hours in both Roman numerals, as well as Arabic numerals and its design is based on the Temple de la Fusterie clock in Geneva. When noon has passed the display for the Arabic numerals moves forward, showing the mid-day and evening hours up to midnight, when it jumps again. This charming complication has never been made by many brands, which is a true pity because it really gives the watch something unique.
Crafted from stainless steel, the Emile Chouriet Nuit des Temps can easily be worn casual as well as at more formal occasions. Emile Chouriet made a smart move by making the Nuit des Temps 40mm in diameter. This is large enough to read easily, yet at the same time not so large or bulky that it does not fit under the cuff of a shirt.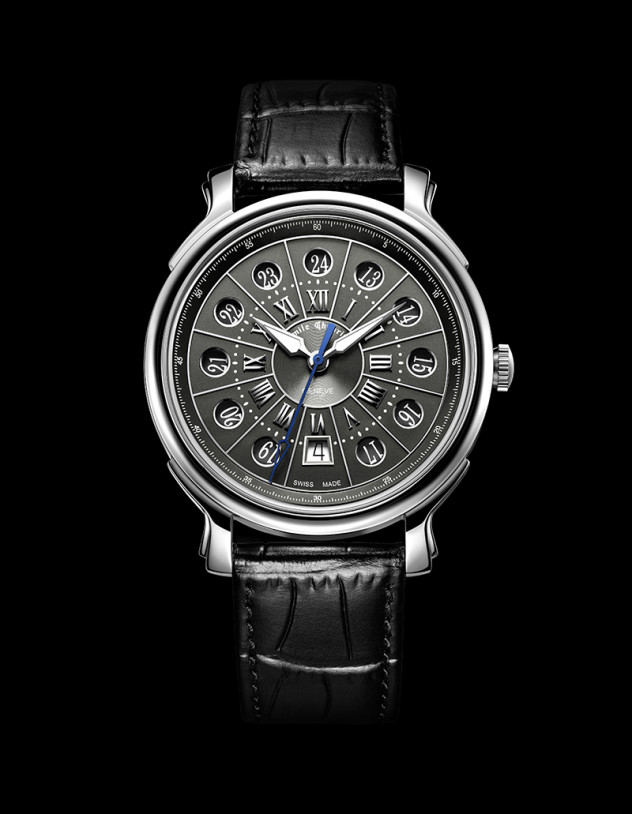 Where the brand shows its true nature is with the lugs. While many Swiss brands feature very toned down designs, is Emil Chouriet a touch more flamboyant. The double horns give the Nuit des Temps a slight non-conformist look, showing off his owner's sense of style, as much as his ability to sail his own course.
The Emile Chouriet Nuit des Temps is fitted with, of courser, a Swiss made automatic movement. Contrasting with its black dial are the silver hands, filled with luminova. Nice detail is that for the central seconds hand Emile Chouriet opted for a blued one, which offers a nice contrast. To make the watch even more practical it does not only feature the innovative 24 hour dial, but Emile Chouriet even saw room to build in a date function. Priced at CHF 2.190,- it is a very competitive watch with a unique complication for people who are looking for something out of the box, simply because that is also how they live life!