You are a small watch brand, you have a background in industrial design and you are facing the challenge of competing against some well established brands: how do you compete? By thinking outside the box. That is what Jean-Pierre Edmond did when he created the Pole Guardian.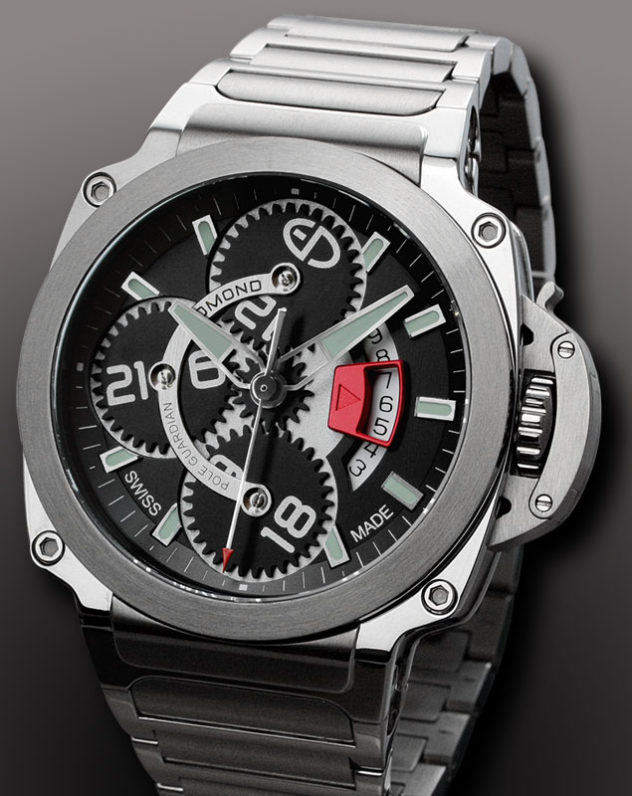 Being a small watch brand often means that you don't have a huge R&D budget. Complications are usually off the table due to the cost aspect of developing them, unless you can buy movements already with them. Edmond took another route, and did develop a complication. A complication that is so clever, it makes the watch stand out, and bound to interest watch connoisseurs.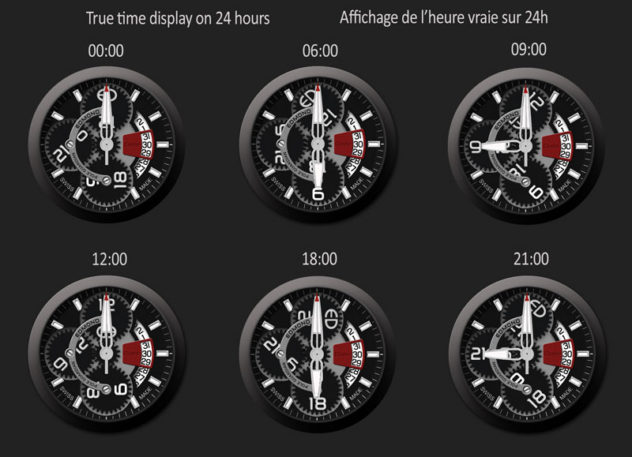 The complication he developed is a am/pm indicator that switches the numbers on the dial around. He achieves this by putting three gears on the dial and connect them all to a central gear that spins them around during the course of a day. It is one of those designs of which you would say: I would have thought of that….only you didn't!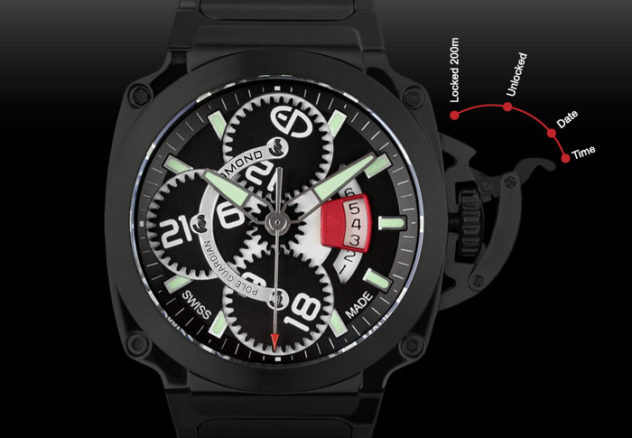 Rightfully so does the complication take center stage on the dial, yet well balanced with the date function, who's red window also adds a bit of color to the dial. It is all housed in modern, cushion shape case that has a bit of a Panerai-feel to it. This is partially also due to the crown protector, which works completely different from Panerai's. Here there is a little lever you can pull to access the crown, and while doing so it automatically pulls out the crown. It's perhaps a small detail, but it really gives this watch a premium feel.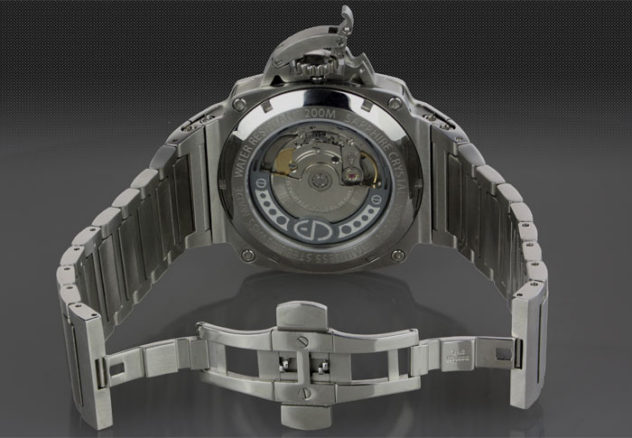 Overall the whole finish of the watch is on par with its price point. It is powered by Sellita caliber SW200, which can be admired through the caseback. The movement is kept pretty standard expect for an added weight that Edmond calls a « power ring ». Again a clever way to not only increase winding efficiency somewhat, but also increase the diameter of the movement, so it doesn't look lost in the 44mm case. Despite the sapphire caseback is the Pole Guardian still waterproof up to 200 meters.
It comes with a rubber strap, but we are actually fan of the steel bracelet. It is original in design, well made, and seems to complement the case just a tad better than the rubber strap does. Besides making rubber straps is something most brands do these day, but making a good bracelet is still rare. Black PVD is an option, for those of you who like to black out their watch. Prices start at 1.790 CHF for the stainless steel model on a rubber strap, up to the 2.150 CHF for the PVD coated version on a bracelet. More information can be found on Edmond's website.