We have already discussed the Chaplin by Don Kylne here before. In fact, we are actually featuring one in the upcoming version of Watchisthis?! Magazine. So why write about it once more? Because the brand just released a special edition that it too good to pass up.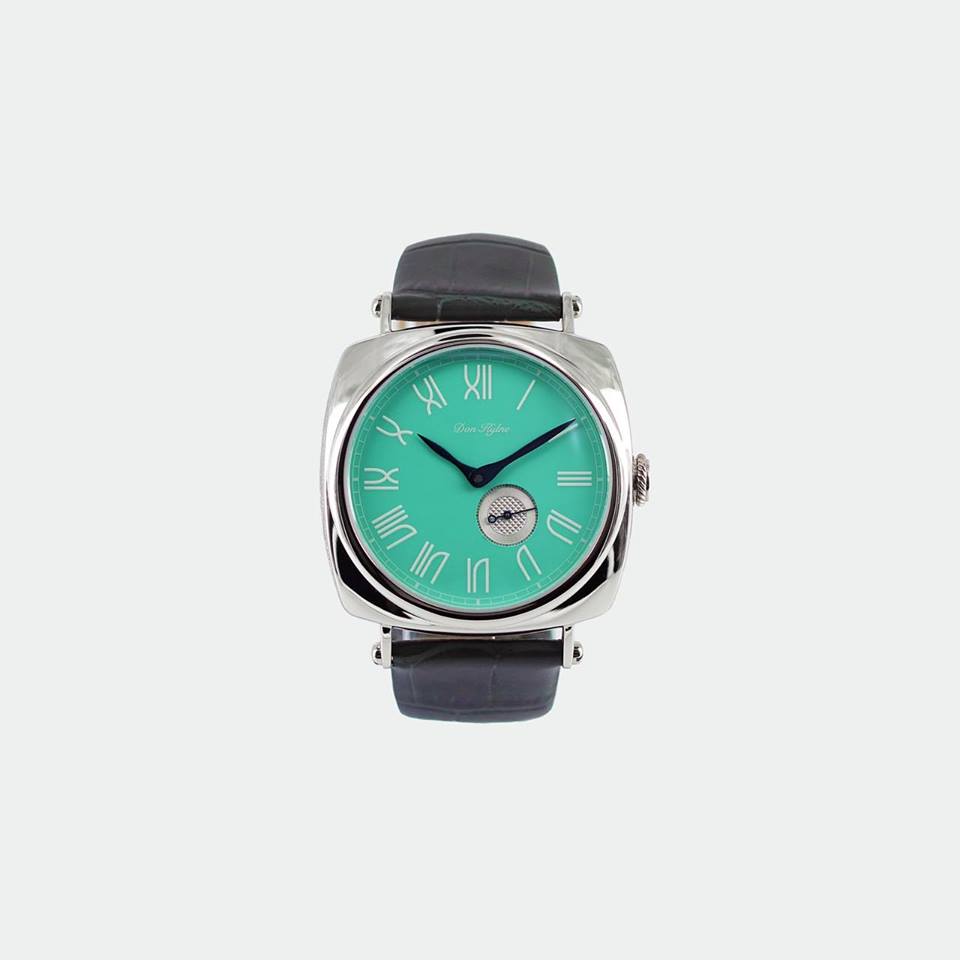 Special editions are not uncommon among microbrands anymore. A lot of them use them as a tool to commemorate a special occasion, often turning them into limited editions as well. This makes their niche watches even rarer. Although that is true, they also accomplish something else, they increase the pride of ownership with the watch collectors and connoisseurs that buy them. Where most established and larger brands add hunderds and sometimes even thousands of dollars to the price tag when they make a special/limited edition of a watch, microbrands are often much less inclined to do so. This special edition of the Chaplin by Don Kylne is US$51,- more than the regular version of the Chaplin, and is limited to only 100 pieces.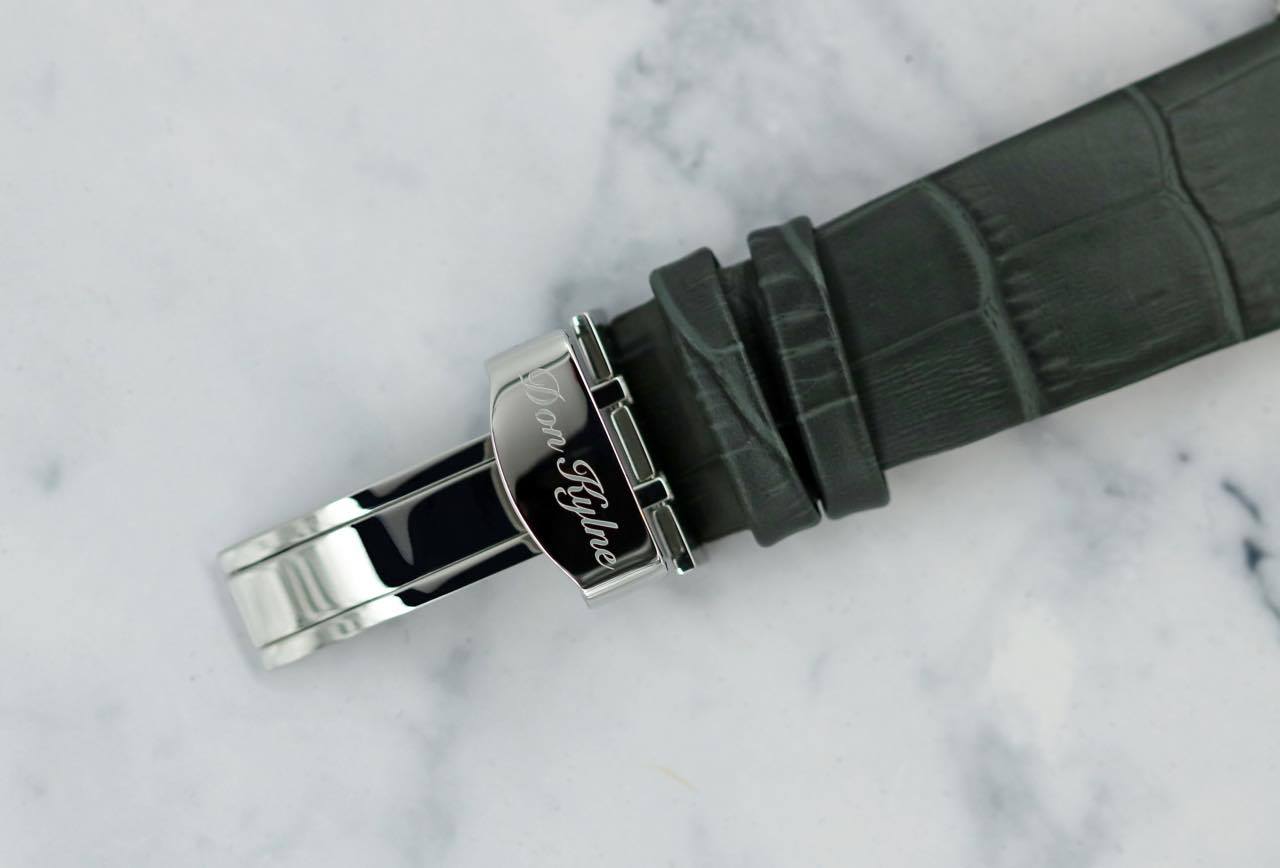 What do you get for those US$51,-? A dial unlike any other. A dial where uniquely shaped Roman numerals are applied to a pastel green dial that seems to have come straight from the Miami Design District. Put that in combination with blued hands in typical Don Kylne style, and you have an extraordinary visual watch. Especially since the subdial for the running seconds positioned near the center of the dial between four and five o'clock, features a silver guilloche stamping, which breaks the ocean of pastel green.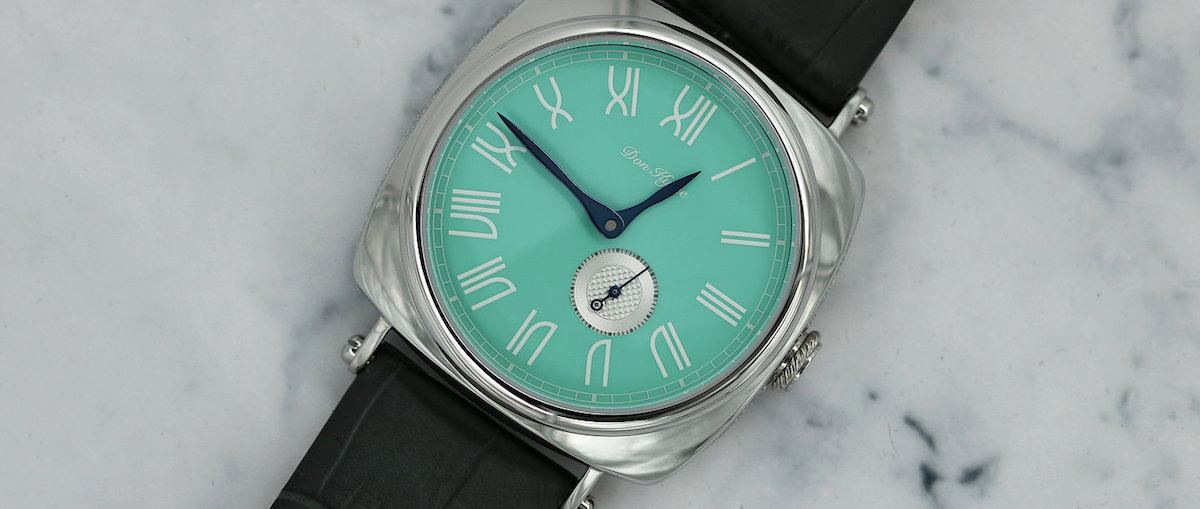 All these individual elements come together in an rather unique way that makes it actually work. I highly suspect that this is also thanks to the cushion shaped case, which puts the focus on the dial but offers enough metal around it to let it not become visually overpowering. That being said, it does continue to remain a statement piece, especially on the grey strap without visible stitching that is a nice match with the green dial. Under the hood nothing changed either, so you still get the automatic Miyota movement, which you can see through the display back. The only thing that did get a small update is the folding clasp, for which the version with the push buttons on the side has been abandoned so that they won't irritate the inside of your wrist.  Already down to the last 45 pieces, Don Kylne is expected to sell out this limited edition.
More information about this special edition can be found on the website of Don Kylne
Save