At a first glance the premiere watch by Don Kylne does definitely not look like a watch from a watch startup. In fact, people might even mistaken it for a Vacheron Constantin or perhaps even a Patek Philippe from the 1920's or 30's. Not that a Don Kylne is an exact copy, or even close to it, but more in the sense that it breathes the same sense of elegance and style.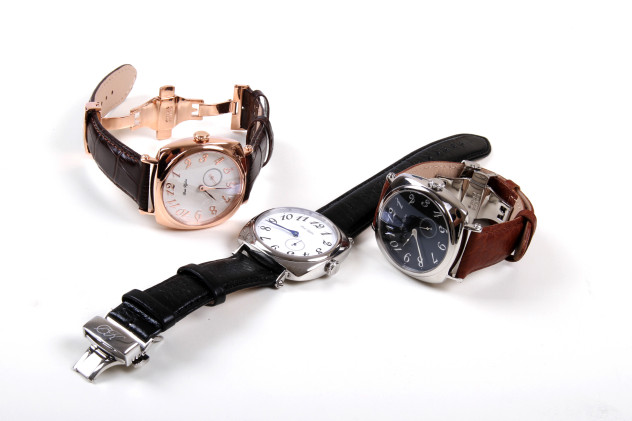 This is created by a clever combination of timeless style elements. First there is the cushion case. If there is one style of watch case that offers that Boardwalk Empire swagger, it is the cushion shape. It gives watches a confident kind of elegance. Most modern cushion shaped watches are fitted with thick lugs, making them kind of heavy-looking. Don Kylne takes a different road and comes with thin lugs, and nice thick screws that hold the strap in place. The result is very sexy!
Because the lugs are pointing down wards they also provide a comfortable fit on the wrist. This seems to be not too important with a diameter of 40.5 mm but remember that a cushion watch is quite square and wears larger than a round watch with a similar diameter.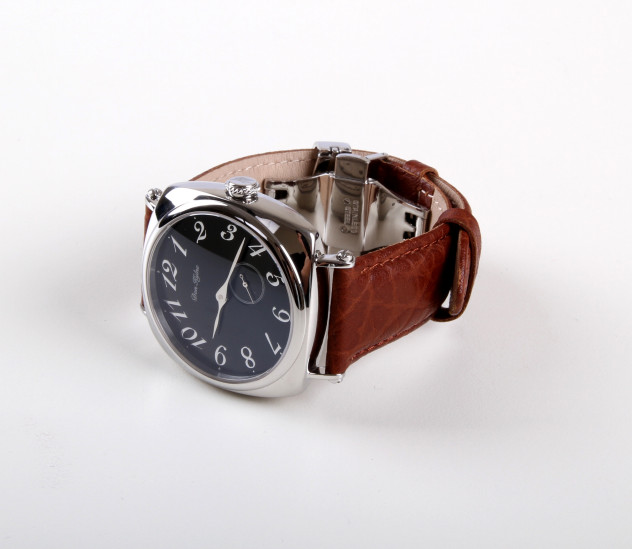 The dial is amplifying that vintage feeling by Breguet numerals that are placed at a slight slant, giving the watch a touch of Hermes, while the hands follow a style also favored by Journe. Don't think that the Don Kylne is merely the sum of parts inspired by other makers, because when you think that you would greatly underestimate this watch. The whole watch is a unique composition that brings a very high-grade of design into the affordable watch category.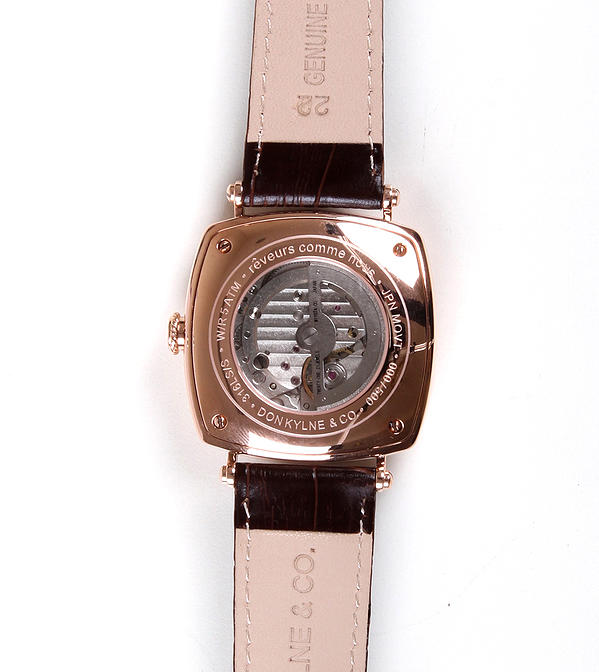 Of course to keep the watch affordable, an affordable movement had to be selected. Don Kylne went for a Miyota from the 8200-series. A balanced choice because the movement is nicely finished compared to its peers, is reliable, offers a comfortable power reserve, and has a sub-seconds between 4 and 5 o'clock. This allows for Don Kylne to also display that classical sub-seconds on the dial, yet making it look contemporary simply by its position.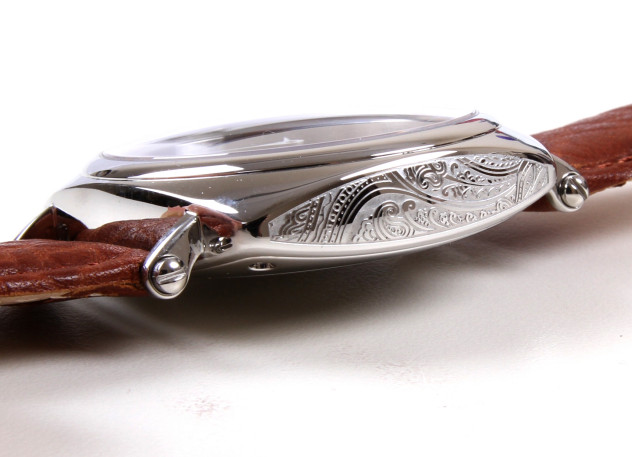 The side of the case will be engraved with a paisley motive. A unique feature in the world of watches. It also shows off the beautiful curves that this watch has, and especially pay attention to the way the case back curves in the corners to meet the top of the watch case.
So Don Kylne is not your average start-up brand, and expectations for the release of this model are particularly high. For more information and to register for the Early Bird Offer visit the Don Kylne Website
Please note that the watches in the pictures are prototypes and that the actual watch can differ in details from it.