As Seiko's little brother, Orient always seems like a brand that can get away with just a bit more. A slightly bolder design, or a dash more color set the Orient apart. In some cases you can take that dash more color as an understatement. For the FER0200DW0 Orient unleashed a rainbow of colors!
FER0200DW0 is part of the Disk series by Orient. While the regular watches from the disk series simply have a disc that double as an hour hand, the FER0200DW0 has the same, yet here each hour has a color of its own. It's a remarkable simple solution, yet with a big effect!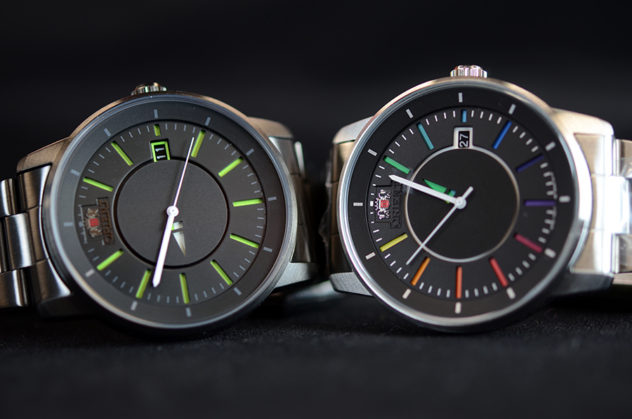 It is fun to see what just a little bit of color can do to a solid yet pretty straight forward designed watch. With a case diameter of 41.40mm without the crown the Orient has plenty of space to show off its colors, especially since a bezel is nearly non-existent. The case, as well as the bracelet are completely brushed. Actually we would call them on the boring side, however because of this all the attention goes to the dial.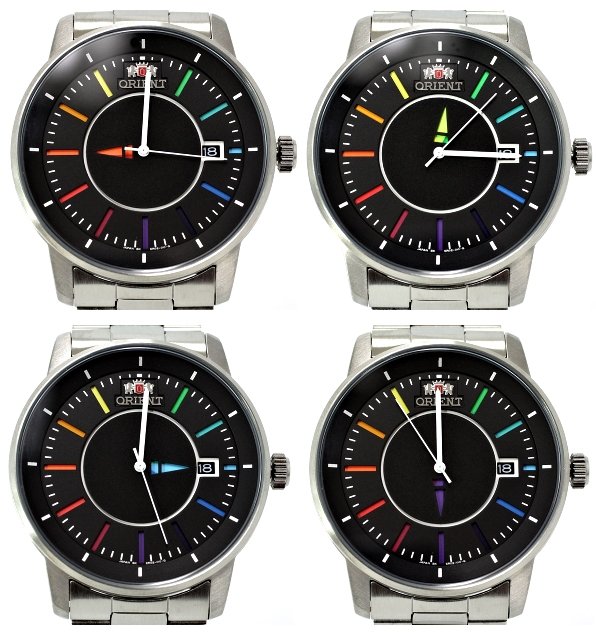 The colors are fun to watch, but also the rest of the dial is well designed. Especially the way Orient incorporated the date into the watch is well done, and adds to the overall feeling of quality of the watch. Not that this is a matter of concern to begin with, because we are talking here about a Japanese watch manufacturer.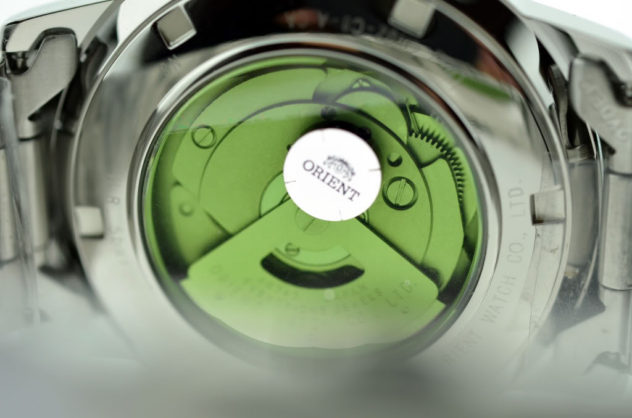 Manufacture is also the movement that tics inside this FER0200DW0 (they definitely need another name for it). Caliber 48743 is an automatic movement with a 40 hour power reserve, that is to Orient what caliber 7S26 is for Seiko. A work horse movement that never seems to skip a beat, but wins little prices in the cosmetics department. Orient found a clever way around this, since they did equip the watch with a display back, but tinted it. It not only made the movement looked more attractive, it now also matches the colorful front!
The official price for the Orient FER0200DW0 is US$ 340,- and more information can be found here
Save