When a watch is more than just a watch.
Like many things in life, I have found that some of my best-loved watches are not the most expensive, or prestigious, in fact more often than not they are the exact opposite, usually lesser known brands that do not command high prices.
Why?
Well, it is because of their journey, their story and the place they hold in my heart.
One such piece is my ENZO MECHANA V001.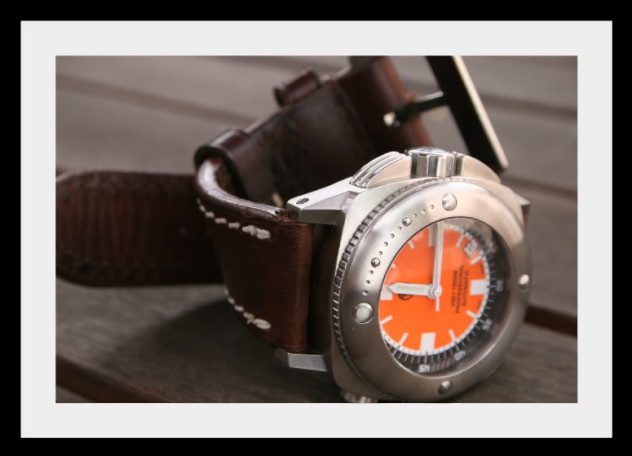 It's story began back in 2009 when I bought a copy of an international watch magazine, you know the type we all love, those glossy seductive tomes that lure us to spend money on the objects of our desire,
yes…that's right folks…
Watch Porn!
Well, as I say, back in 2009, in one such magazine I read a feature interview with a man, who I had never met, but because of our love of watches we connected and became great friends.
That man was Alec Dawson, watch collector, art collector and philanthropist.
After reading the interview with Alec, I felt an immediate connection to him, his eclectic taste in watches and love of art and also his irreverence for the sometimes stuffy world of haute horology, was a magnet to me.
I had to know this guy, so, after some detective work via Google I was able to connect with Alec, and immediately a great friendship was born.
As I say, that was in 2009, and we spoke every day for the next 3 years via email, occasionally there was an exchange of handwritten letters and the odd phone call.
Alec's taste in watches was nothing like mine, I leaned towards divers, and pilots styled pieces, while Alec had a surfeit of the big name high-end 'stuff', don't get me wrong he did have lesser pieces, but he couldn't understand my attraction to dive watches in particular, often referring to them as ugly.
How dare he!!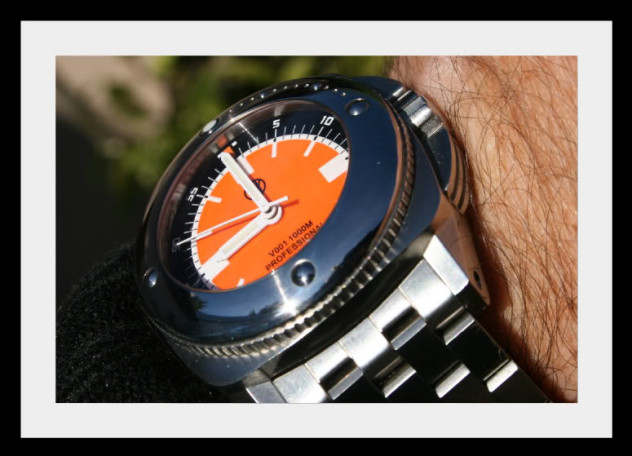 In 2010 I was crippled with arthritic pain in my left hip and had to undergo a full hip replacement, the surgery did not go well, and a few things went wrong and post op was no picnic either more a matter of getting me out alive rather than anything else, but thankfully I did make it through.
A week later I was home no longer than 30 minutes when the doorbell rang and FedEx presented me with a box sent from Rhode Island.
That box contained an ENZO MECHANA V001 and a note, that said,
"Tim, welcome home, hope all went well, and you are out of pain,
now get back into the studio and get to work.
Enclosed is a little something for you to wear, I think it is bloody ugly, but knowing your attraction to these kind of things
I am sure you will love it.
Wear it in good health and think of me when you look at it.
– Yours in friendship, Alec"
Our friendship continued for another 2 years, regular emails back and forth, jokes told, and of course watches were discussed and argued about.
Then the news came through that my Rhode Island friend had been taken ill, a diagnosis of cancer, and he did not have long to live.
The emails stopped, and then not long after, I received news that my friend had passed away.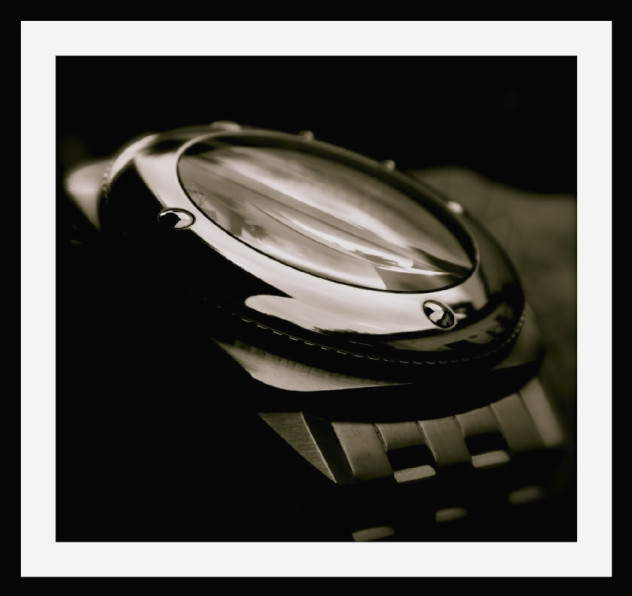 Leaving me with a legacy of wonderful memories, and an ugly orange faced watch, my ENZO MECHANA V001 that I love and will cherish for the rest of my days.
I love my ENZO MECHANA V001 and I love my dear friend Alec Dawson,
God rest his soul.
Timothy John (Adelaide/Australia)
Make sure you check out Timothy John's website