$52,- for a watch on Kickstarter. Needless to say that it made all my alarm bells go off. Because a watch at this price point is usually ordered in bulk from Alibaba, stamped with a logo, and sold as the next big thing through crowd funding. But not this time…..
$52,- buys you this time a charming watch with a wooden dial and a case crafted from bamboo. Personally I am a big fan of bamboo. It grows very fast, it is environmentally friendly, while you still get a natural product that is also very strong, and it also happens to have a unique texture.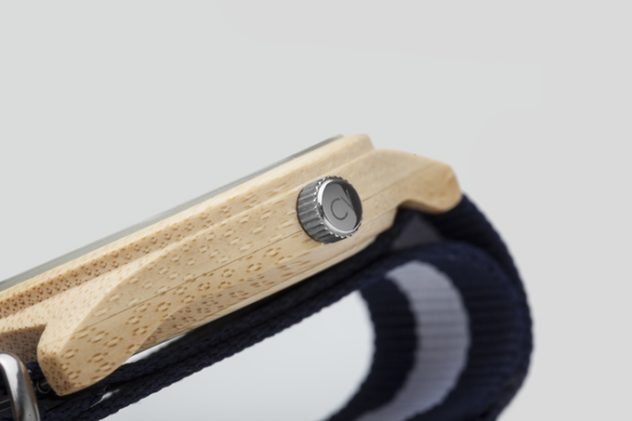 $52,- worth of watch, doesn't mean that there isn't a designer behind it. In this case it's Christian Valentin. Normally I am not a fan when people name a watch brand after themselves, because I consider that very 1800's, but when your name is Christian Valentin, I think you have the obligation to name the watch after yourself. Christian is a Danish designer, and named this model The Sailor, since he has a love…..your guessed it! Sailing.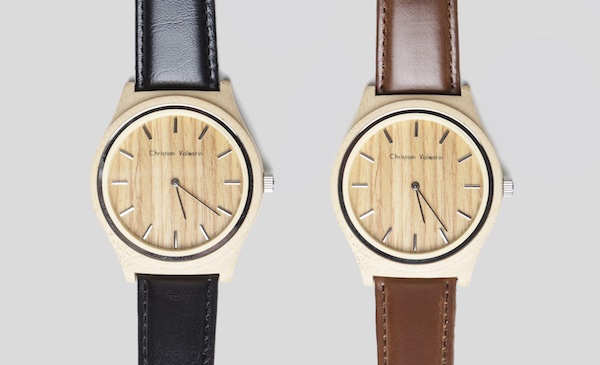 $52,- does not buy you of course a watch as sophisticated as for example Vejrhoj but what you do get is actually quite fun. As a watch it dots all the i's and crosses all the t's. The bamboo case is 40mm in diameter, and fitted with a sapphire crystal with an anti-reflective coating. Although the bamboo is quite strong, the sapphire crystal is set slightly higher to protect the case. The dial is actually made from a different type of wood, but color matched to the bamboo, so it looks quite well together. The hour markers and hands are pretty straight forward in terms of design, but very legible.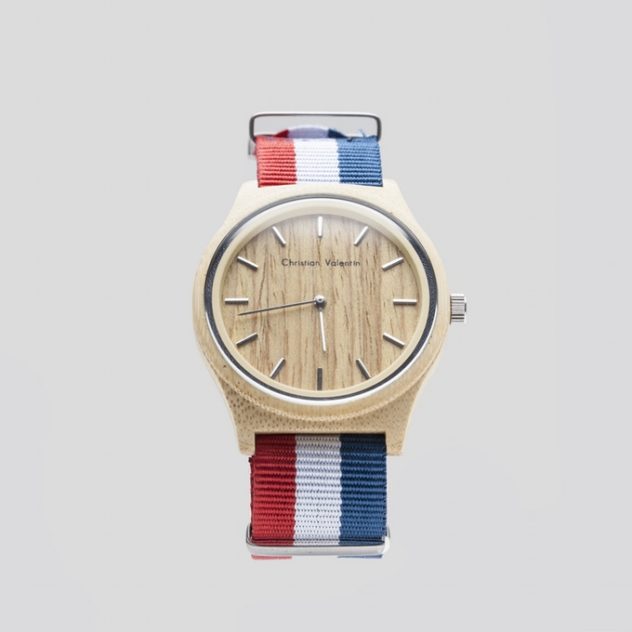 $52,- means of course that the watch is fitted with a quartz movement, made by Miyota. Although you can get this Christian Valentin on a leather strap, the Nato-straps make more sense. Not only does it add to the fun-effect of this watch, but it is also more in line with the nautical idea behind it. Valentin is very close to successfully fund his watch, so when you want a fun, affordable, straight forward watch, that is just a bit different from most other affordable, straight forward watches, you might have just found it!
More information about Christian Valentin can be found here