Eastern Europe is picking up speed fast when it comes to creating original, high-end watches which still reside in affordable price categories. Next, to Balticus and Estonia 1918, Slovakian brand Biatec is introducing very interesting watches, and their « Majestic » is one of them.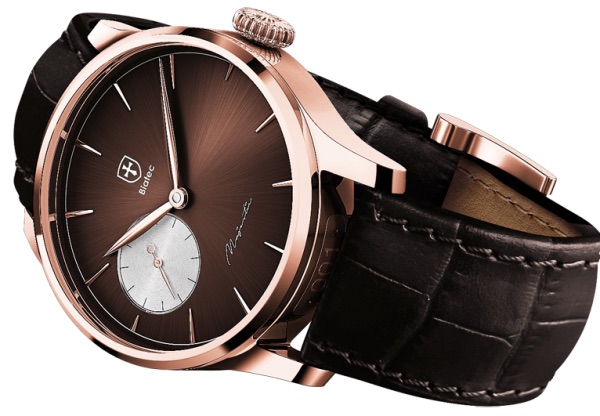 The watch looks much bolder then it actually is, with a case diameter of only 40mm. This is mainly due to the beautiful sunburst dial which Biatec offers in various colors. The sub dial is always silver, providing a nice contrast, unless of course when you opted for a silver dialed Majestic. The case back of the watch is secured with four screws and holds in the middle a coin, made of 18 carat gold. This coin is minted by the Mint of Mincovňa Kremnica, which is over 700 years old, and Biatec lets you choose between yellow or white gold, and even offers the opportunity to have your own coin minted. With a weight of 3.5 grams it is not a flimsy piece of gold but quite substantial, also providing enough gold to show the beautiful relief of a horse and rider, who's image was inspired on an ancient coin.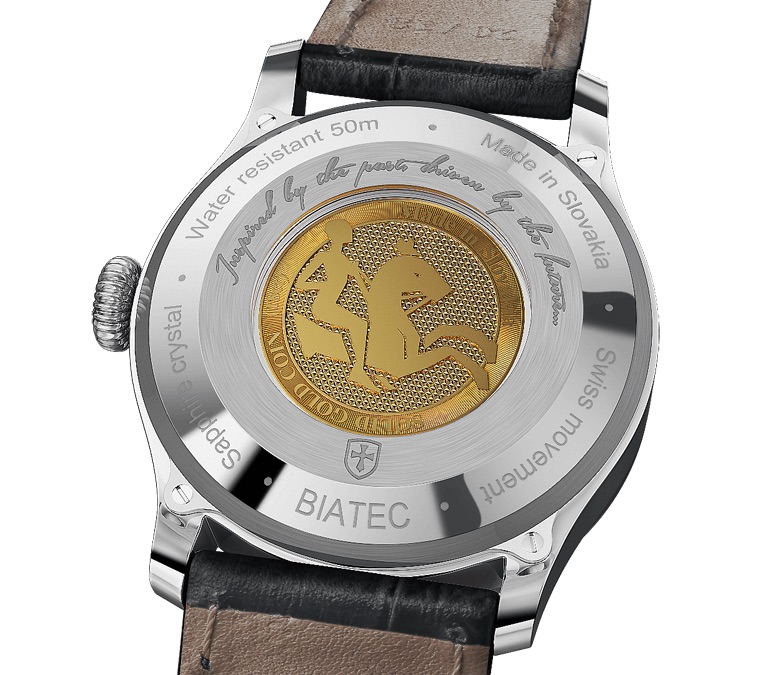 Behind that coin is the Majestic holding a « secret ». Most people would have expected an ETA/Unitas manual wind movement inside this watch, which would have been quite challenging given the diameter of the case. In fact, the watch is powered by automatic Eterna caliber 3901A. This modern movement has a generous power reserve of 65 hours and is a far less obvious choice since only very few watch manufacturers use this movement.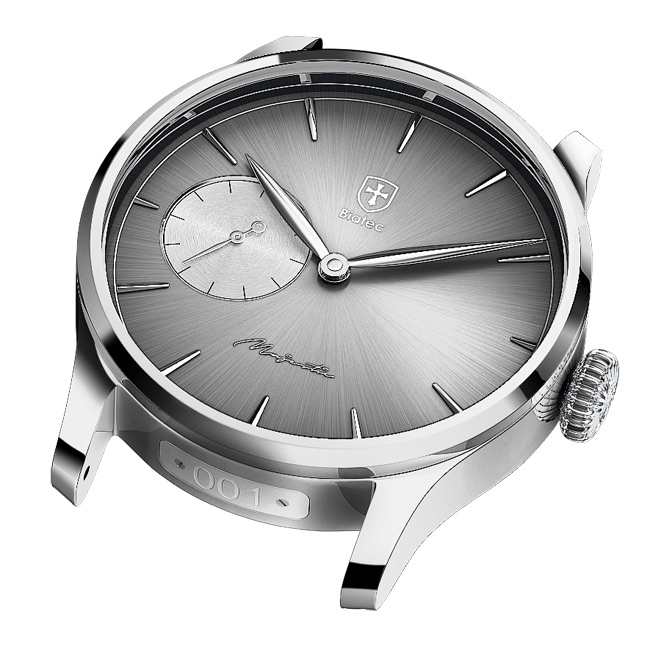 With a price of 1.470 euro's for EU-based customers (1.590 euro's when you opt for a rose gold PVD coating) and 1.225/1.325 (rose gold PVD coating) euro's for non-EU-based customers (now offered with a 20% discount in the pre-order), the price of the Majestic is obviously higher than your average Kickstarter brand, but for a good reason. Not only the choice of movement, or the golden coin in the back makes that difference, but also the refinement of the concept. The dial with very little writing on it, the robust, clean case, the brushed serial number plate which is screwed in between the bottom lugs, even the buckle with the Biatec logo applied on top: it all shows incredible care and attention to detail, and more so, it is a clear indication that Eastern European brands in general, and Biatec especially, are here to stay!
More information on the Majestic can be found on the Biatec website.
Save
Save