Wither you are a tennis amateur, office ping pong champ, squash aficionado, or badminton weekender, until today when you played with your friends you had to keep the score in the head or write everything on a piece of paper… But stop, Here is Pulse Play ; An innovative approach of a successful newcomer on the sport technology market. Pulse Play developed a smart watch that is an all-in-one wearable for racket sports. It offers complete game history, an accurate ranking system, live scorekeeping announcements, a social community, and opponent matching, and all with just an easy click between points.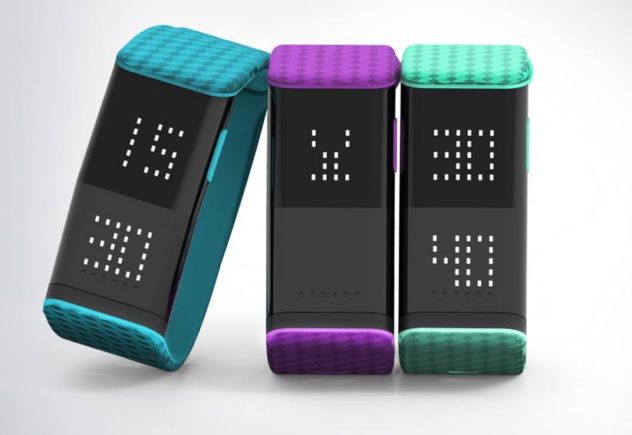 Pulse Play is made specially for racket sports. It has three main functions :
1.As a scorekeeper and announcer that doesn't interrupt gameplay, it helps players stay on track while they're on the court.
2.Once the match is over, the player's game history is recorded and used to give him or her math statistics and an accurate ranking, just like the pros.
3.As a social network, it helps players connect with new opponents in their area who play at their level.
Hey play like Djokovic and create your own history !
As far as I know Pulse Play is the only wearable in the market to give amateur racket players a professional experience. The competitors either focus on technique (how one hits the ball) or they skip on important features like rankings, opponent matching, or uninterrupted gameplay.
The smartwatch is available for purchase online, directly on their website and I'm sure it will be available in all sports retailers and specialty tennis shops. But also, Pulse Play is available as an app on Android and iPhone devices.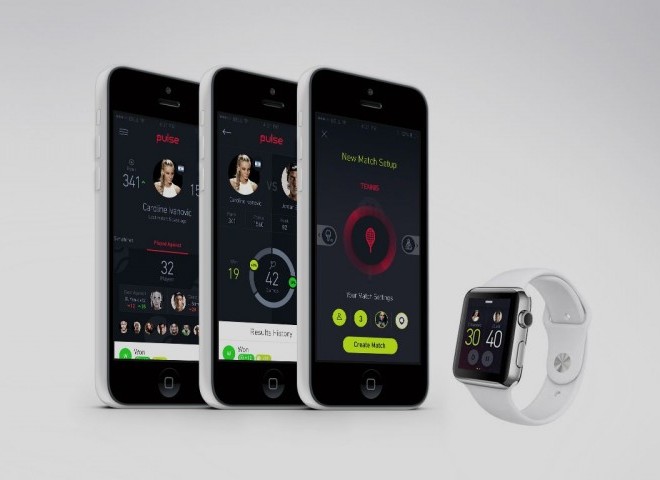 Andy Ram is Pulse Play's CEO. A professional tennis player for over 16 years, Andy has 19 career titles, 3 Grand Slam wins, and numerous Olympic and Davis Cup appearances behind him. He never had to keep score, calculate his match statistics, figure out his ranking, or find opponents at his level. Now he's created Pulse Play so you don't have to either.
After retiring from professional tennis, Andy set out to solve a problem he had seen on tennis courts everywhere: Players arguing over the score. After speaking to players all over the world, the wearable evolved into an all-in-one social scorekeeper and ranker that could give amateur players an overall more professional experience.
Andy Ram said : "We want to create the largest-ever community of amateur and recreational tennis and racket sport players, and we want to put the focus on them. Pulse Play started with the scorekeeping –after I retired, I kept seeing players arguing over the score at my local court –but I realized pretty quickly that Pulse Play could be much better, that we could solve that problem and on top of it build more features that would make racket sport players feel like the pros. Right now the market is fragmented and almost all of the attention is on the top handful of players; with Pulse Play, we have a big chance to bring players together and give them something that will take their favorite sport to a whole new level."

The company was founded in December 2014 and raised in 2015 over $75,000 in an Indiegogo campaign. Boasting a community of over 17,000 early backers and fans, the team is working around the clock to bring Pulse Play to courts as soon as possible…And now it is ; Indeed, they finally start to deliver the smartwatches last April.
Well of course, two smartwatches are needed to score a game. This can include the Pulse Play smartwatch or an Apple Watch or Android Wear with the Pulse Play app downloaded on it. So you can buy one for 129$ and download the App for your Apple Watch..etc. Then play and have fun.
The smartwatch itself is unlike anything else out there and I think it's something that men and women, junior and senior, would all enjoy wearing.
To download for FREE the Pulse Play app on iTunes or Google Play.
Save