The beauty about today's world is that watch companies are now not limited anymore to countries that produce its movements. Meet Balticus, a small brand from Poland, that is best known for a charming diver that they named « Grey Seal ». That is until now, because they just opened the pre-order for their new watch, the « Star Dust ».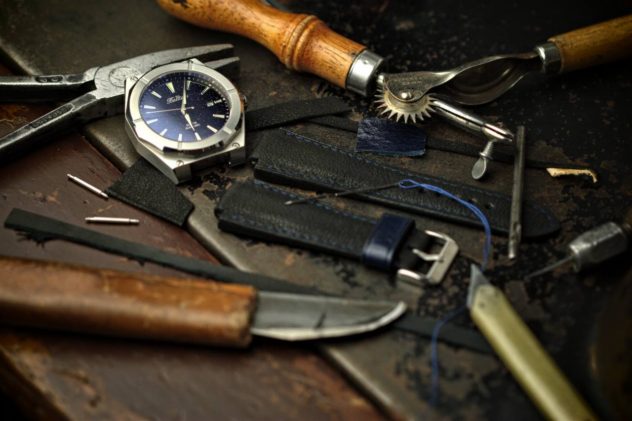 I often have it that I check my watch, and that people ask me afterwards what time it is. I couldn't tell them because I wasn't checking the time, but admiring my watch! The Star Dust will definitely offer the same problem, yet more on a « Pokemon Go » level. Total distraction, thanks to a deep blue/black dial with little sparkles in it, that makes it look like you are staring into the depths of the universe.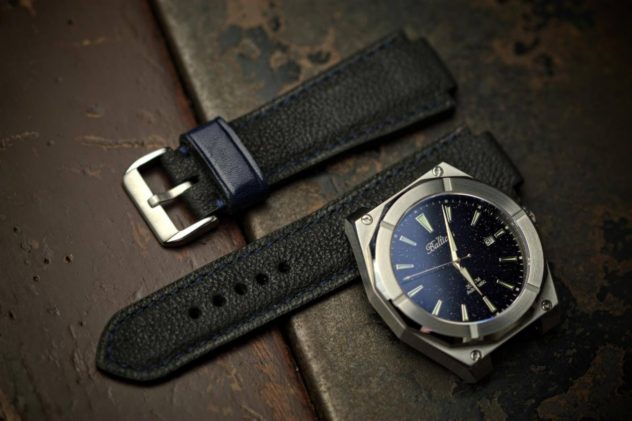 With such a stunning dial, you almost forget that the watch has even more to offer. Balticus kept the size of the case down to 42mm, which is in my opinion an optimum diameter for this watch. It does not becomes too large to wear, yet is still large enough to show off its dial. The strap attachment reminds me a bit of the first generation Royal Oak Offshore on a strap, which I always thought worked very well. Fortunately is the Star Dust not as bulky as the Royal Oak Offshore, with a relatively modest height of only 13.9 mm. Balticus offers the Star Dust with or without date window, and I have a strong preference for without, since than nothing distracts you from the stunning dial.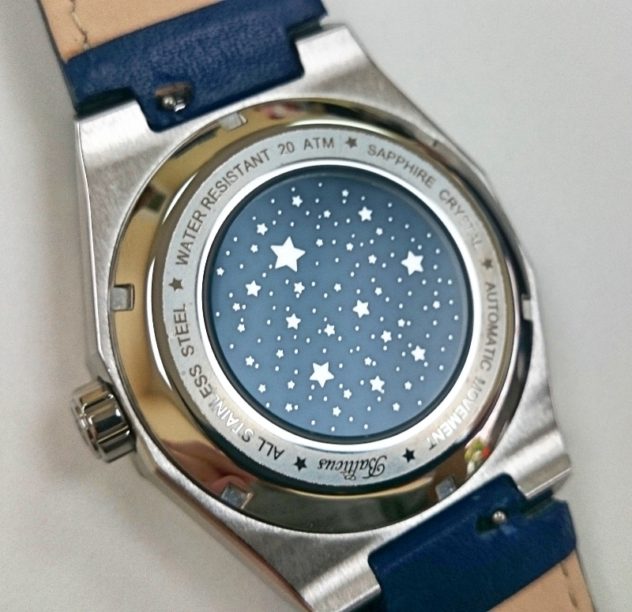 The back is very nicely done, with a Star Dust badge mounted on the screw down case back. Hidden behind it is the automatic Miyota 8215. A workhorse movement, that gets the job done, and is inexpensive to service. Topped off with a sapphire crystal, the Star Dust is limited to only 100 pieces. Priced at US$ 519,48 including shipping and pre-order discount, excluding import duties, it is a competitive offer for those who want something different. More information on the Balticus Star Dust can be found here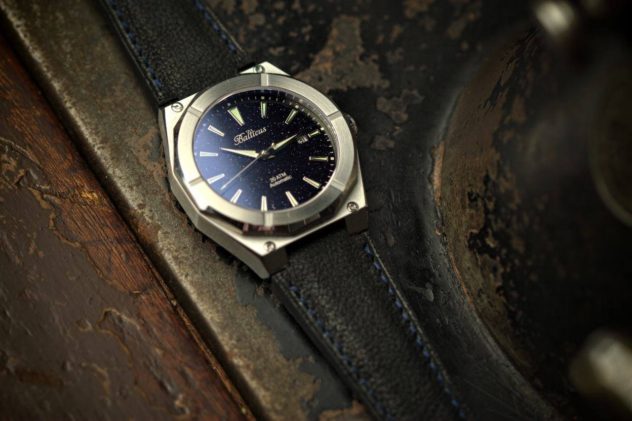 The images used for this article show prototypes, so the actual Star Dust will differ slightly from it. The decorative screws will not be on the production model. The beautiful leather straps in these images and on the Star Dust are made by Jakub Filip Szymaniak, who's website you can find here.