Creativity runs strong with most affordable micro brands, and Balticus is no exception. With the Star Dust they have created a sports watch with a strong profile, yet that is not even the main attraction of the watch. Credit for that goes to the extraordinary dial. While I reported earlier on the launch of this watch, we have now one at hand to go deeper into the details that set the Star Dust apart from its peers.
That dial is crafted from a special kind of granite that not only has a deep blue color, but also little specks in it that reflect light. It kind of make you feel as if you are standing in the Enterprise and stare into the depths of space. It is very captivating, and I have noticed that I checked my watch much more often when wearing the Balticus, yet almost never could recite the time it was at the moment after looking at it. Not that this is the watch to blame because it features generous indices, nice sword hands and all of them are also filled in with Luminova.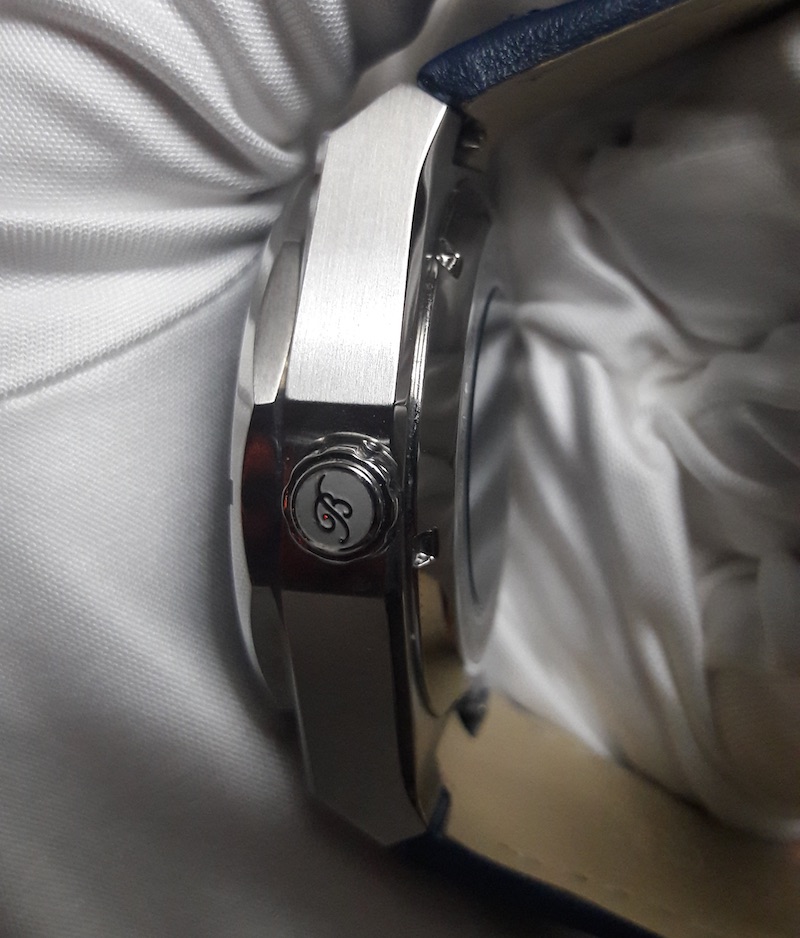 Despite the incredible dial is the Star Dust not a one trick pony. Quite a few people mentioned that the watch looks familiar. This might have something to do with it that its contours are in line with bold watches like the IWC Ingenieur and Audemars Royal Oak. That is a compliment because the Star Dust isn't a copy of either one. Instead, it combines a strong case profile with an intricate bezel. Both are generously sized, yet not oversized. This gives the watch a visual impact, but not overkill to the senses.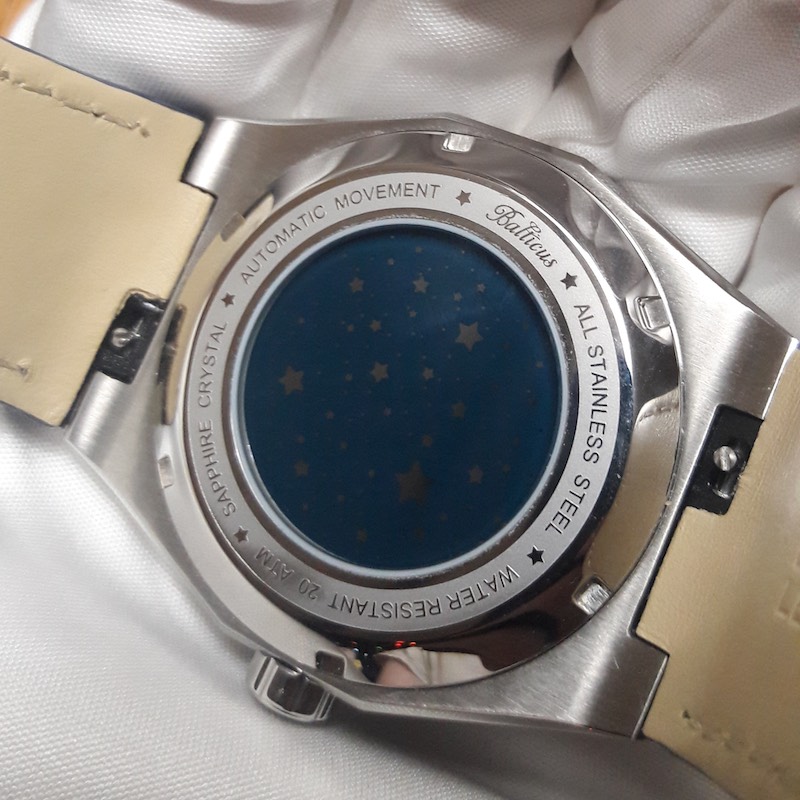 The screw down back deserves special mention because here the theme of the dial continues. A dark blue medallion in the center of the case back, adorned with stars, shows you why this watch is called the Star Dust, even when you cannot see the front. Each of these watches come with both a stainless steel bracelet, as well as a leather strap. Both are fitted with a quick release system for the spring bar making swapping between them a breeze.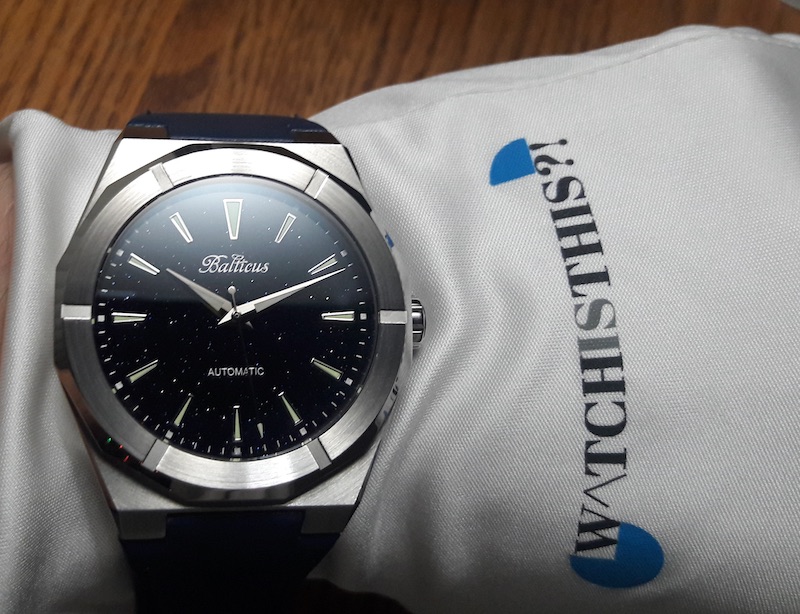 Inside ticks Miyota 8215, an automatic caliber with the date function. Balticus offers two versions of the Star Dust, one showing the date, and one not. Purists will without a doubt favor the one without, while more practical people probably prefer a date window. Either way, you get a reliable and robust movement, quite fitting for a watch at this price point. However, no matter how good the movement is, competitive the price, and well made the case, most people will buy the Star Dust for the dial, and the dial alone, and that might be the best reason of all!
More information on the Star Dust can be found on the Balticus website.