Excitation is growing up as the 3rd edition of Aurochronos Festival (Lodz / Poland) will be held on the next 5th and 6th October.
Watchisthis is proud to be their partner from the first day and of course we will be there for this new edition. Our editor in chief, Jonathan Kopp, will be part of the jury and this year it's going to be hard to choose the winner for each category.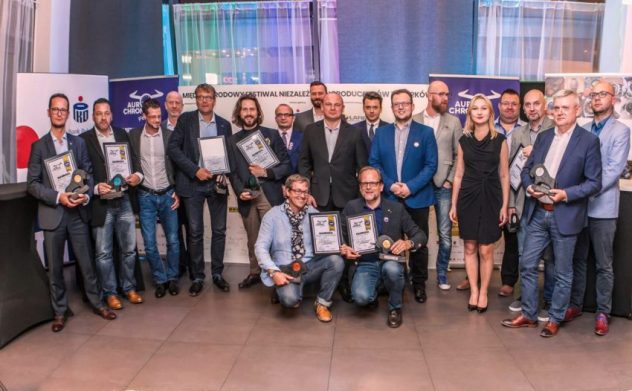 For this year it's more than 50 brands that will show their work. We will have microbrands, more established brands and high luxury like Arnorld&Son.
The visitors will have the chance to see brands like Aevig, Brellum, Crafter Blue, Gavox, Havaan Tuvali, Alfa Flag, Anonimo… and so many others. With all these brands we can easily say that Yes, the show is growing every year.
We love this festival, not just because we can see tons of watches, but also because of the friendly ambiance.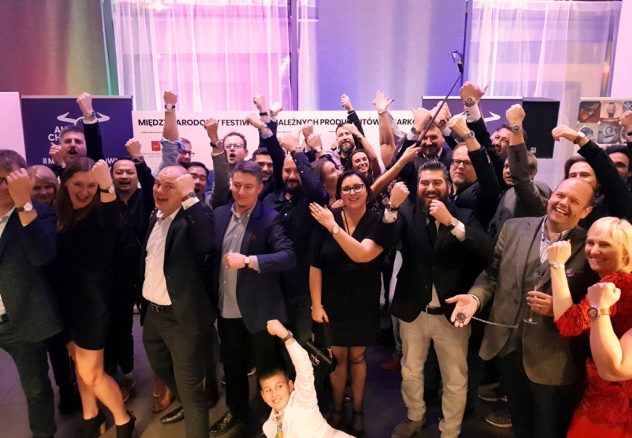 We asked questions to some exhibitors, participants and organizers.
To Armand Billard (Sartory-Billard watches) : This year will mark your first participation to Aurochronos. With everything you've heard about the show, what are you waiting for? How do you imagine the fair? What are your expectations?
It is a show with a very good growth and which has a prestigious jury at the height of the interest. I imagine a relaxed and open minded fair with many passionate. I'm happy to be able to present my pieces to a market that I do not know for the moment. It's important for brands like mine to show our work. Of course I'm glad to meet my colleagues from various countries. This will be a good moment to exhange about our experience. I'm also very happy to go to Poland for the first time!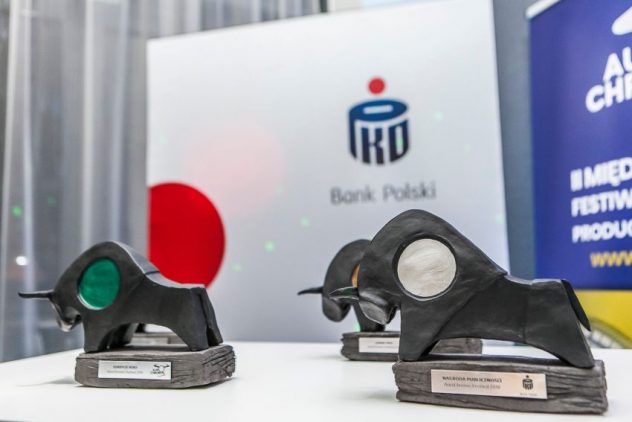 To Filipe Silva (eponimous brand) : You where there for the first edition and you're back this year. Why is it so important for you to be present at Aurochronos ?
Because the first year I found there a really great atmosphere. It is an open Festival, the price is attractive for small brands, but also, almost all brands are independent and I find it important.
Whether you are an established (micro)brand or a small watchmaker, all brands are treated equally during Aurochronos. Moreover, I think the Polish market is booming, and so, it deserves the attention of microbrands such as mine.
It is also a good way for me to discover other creators that I would never have heard about otherwise.
Finally, the organizers and all the team, are all really kind and listening to us.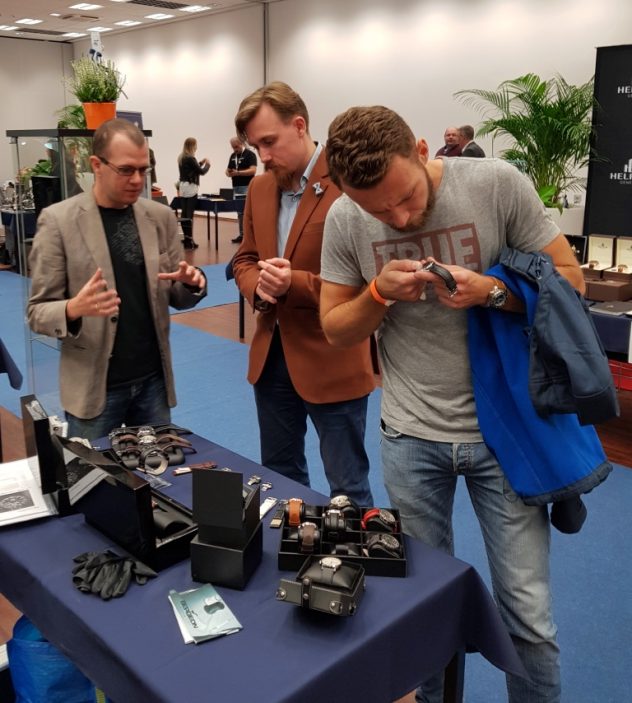 To Michael Happe (Gavox) : You were present last year at Aurochronos and of course you'll be there this year. Could you let us know what's your feeling about this show ?
Well, I just want to let you know that this show was really amazing. The fact is, the good organizers sent good invitations to lots of people in Poland. People that are doing a trip to see and try our watches during the Aurochronos fair… So yes, that's already a good thing for all exhibitors. Moreover, they were banners, communication and articles everywhere in Poland regarding this event. Maciej and Pawel are two great organizers. As said, for the exhibitors it's a very good fair because we get good reviews and a large visibility. They even were a contest, like a « Public Award » which creates a closer relationship between brands and visitors. Honestly, the whole make this event one of the best in Europe for microbrands.
Great organizers, great jury, great people, amazing venue and a really friendly ambiance… That's Aurochronos !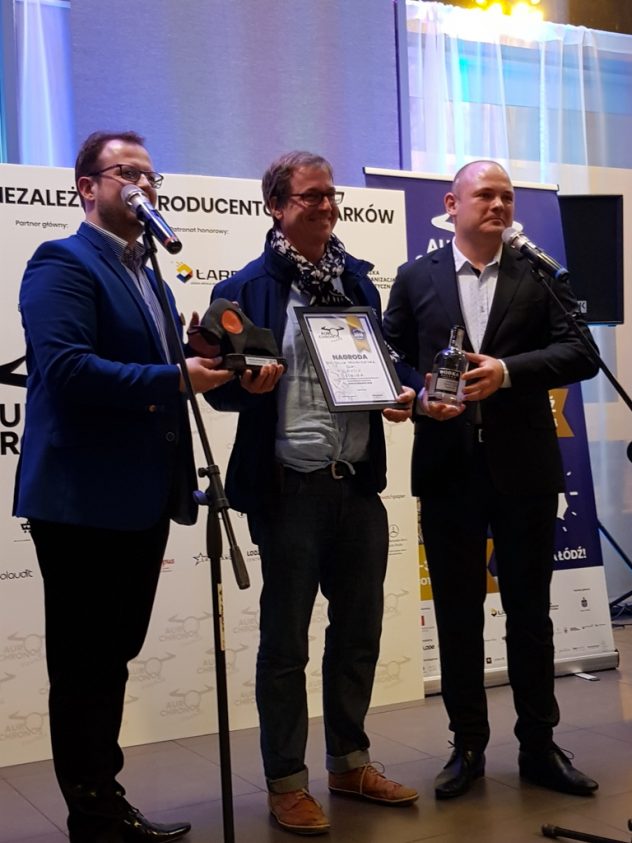 To Maarten Henskens (Soma Horology Marketplace) : As a young start-up in the watch industry, why is it important to be physically present for a festival like Aurochronos ? What are you going to show ?
It's very important to have a personal connection with our partners while we are still in a closed beta phase . Gathering feedback, suggestions from your partners is very valuable while we are developing.
Having a good relationship with our watch partners will also benefit us when we are scaling the protocol in the personal luxury industry.
SOMA will represent following partners at our booth : Ocean Crawler, Outcast, Gruppo Gamma, and Aevig. We will also help with the premiere launch of D'Longueville new watch.
I will also give a presentation at Aurochonos : Sunday, 11 :00 – 11h45 "Maarten Henskens – Prezentacja projektu SOMA (SOMA project presentation)".
These are our partners who will be present at Aurochronos this year.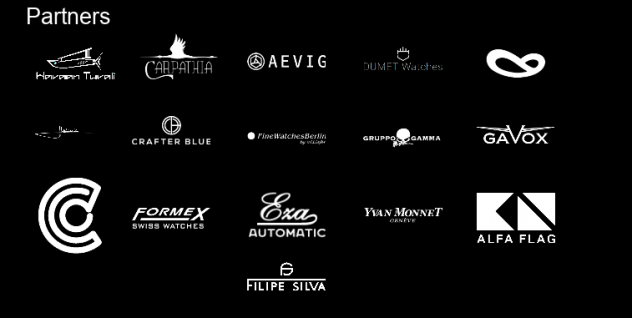 To Magdalena Wojnar (Perfekta Wojnar) : Last year you were present at Aurochronos, in the middle of something like 30 watch brands, and as a strap maker I'm sure it's interesting for you. What are the most interesting things for you when you go to a festival like this one ?
Well, last year was my first participation to Aurochronos and for me, at a personal point, I think that the most interesting thing was to meet people from different countries. It's not very common for us to have in the same place, people from France, Italy, Netherlands, Asia…etc. So yes, I really liked this communion.
Now, from the point of view of my company, of course it's interesting to participate in this kind of events. Customers can see and touch my straps directly.
I sold on the spot directly last year, but the most amazing thing is that I continue to have requests for my products today. Aurochronos was a beautiful showcase for me.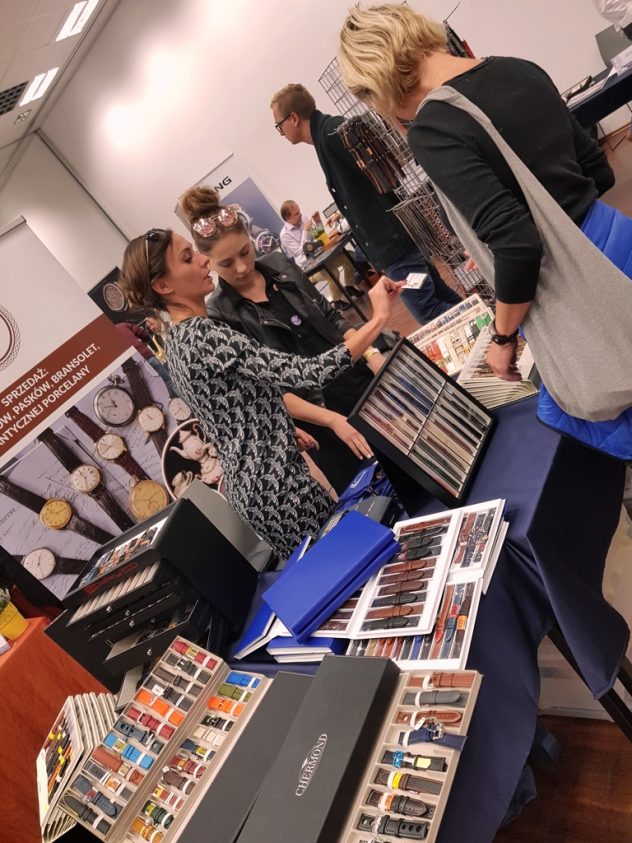 To Lukasz Gondi (Czasoholicy – Polish watch group) : As a polish watch enthusiast how do you consider the Polish watch market ? Do you think that Aurochronos can open doors in your country for brands ?
It seems to me that Polish market is still conservative. People buy a watch because they are familiar with the brand and their products. But there is a lot of people who are looking for something new and Aurochronos opens the door for new products. This is very good and, I think, a needed initiative. On Czasoholicy group there are people who bought for example Maison Celadon watches who was present during the two last edition of the Festival. So yes, there is an opening for new brands.
To Dan-Andrei Kluska (Blogger at WatchILove) : Last year was your first time on the show. Could you tell us in some words what's your feeling about Aurochronos and the Polish watch market ?
Yes, last year was the first time I was able to participate. Of course, with regret that I could not participate in the first edition too. AuroChronos tends to become one of the most important players in the independent and micro-brand theater. Especially in the Eastern part of Europe. AuroChronos is a growing organism, becoming stronger as time passes by. Poland is a great market for any brand, regardless of the established Swiss or newcomer brands. The Polish people have a less judgmental mind regarding the timepieces, looking for quality and fair prices. That is why all brands, micro-brands especially, have a good chance of success in this market. That is my perception, and I hope that the third AuroChronos edition will cement this opinion.
To Artur Cholewski (Chronosapiens – Polish watch group) : We know that you're at Aurochronos every year. Could you let us know what is so special to this show that you can't see anywhere else ?
I think most important for me is personal contact with brand owners and watches. Here it's really open, so you can speak directly with the owner or representent and you can try the watches. As a watch collector it's something important.. you know to feel the watch. And sometimes you can even get discount prices… So that's great. Well, Aurochronos is the first and only micro watch show in Poland, so of course we have to be there. More than that and thanks to Aurochronos we made new friends from different countries. It's not « strict » like in Switzerland, here you have a friendly ambiance. It's a good place to meet with friends and collectors from all over Poland. There are not many opportunities for such meetings. So Aurochronos is every year on my schedule.
To Pawel Zalewski (Co-organizer of Aurochronos) : What are the evolutions of this 3rd edition comparing to last year ?
This year's edition is going to be not only bigger, but also more diversified than last year. We are going to host over 50 brands in the price range from couple of hundreds Euros to couple thousands Euros. We're introducing a Premium zone and are going to work more on the visual side of the Festival. Moreover, this year there will be a novelty, the Gentlemen's Corner, in which craftsmen from Europe will show tailor made and made to measure suits, shirts, accessories and so on.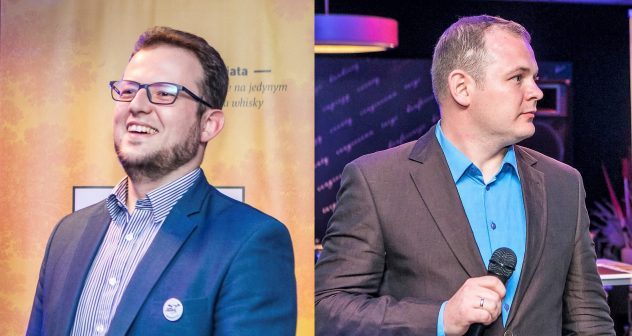 To Maciej Mazurkiewicz (Co-organizer of Aurochronos) : What are your expection for this 3rd edition of Aurochronos ?
For this year, we expect, and hope, to increase the number of visitors and to introduce the world of independent watchmaking to an even wider group of Polish people. We hope that both the visitors and exhibitors will enjoy the 3rd edition and that we can still keep it as a friendly and open place for everyone.
Well you already know our own feeling about this Polish watch festival so no need to explain it another time. But what's sure is that we are quite excited because we were present at the very first edition and we saw the evolution of Aurochronos.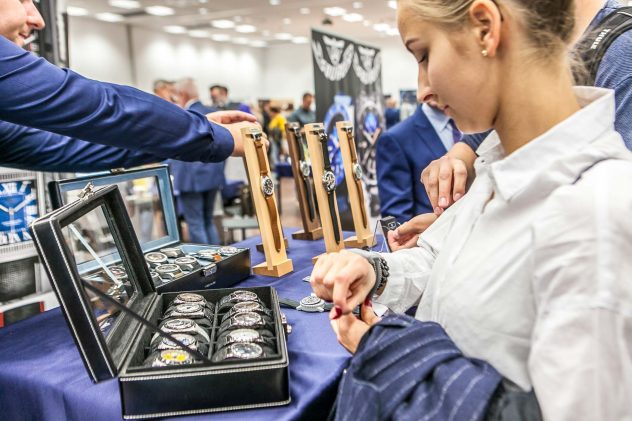 This 3rd edition is going to be epic with a lot of surprises and we can't wait to go there and to enjoy a weekend full of watches with our Polish and international friends  !
Aurochronos Festival
Where : Hala EXPO, aleja Politechniki 4, 93-590 Łódź, Pologne
When : 5-6th of October 2019
05/10/2019 from 10 to 18
06/10/2019 from 10 to 16
Website : http://aurochronos.com/
Facebook : https://www.facebook.com/aurochronosfestival/
Instagram : https://www.instagram.com/aurochronosfestival/
The video of the 2018 edition