For a long time Auguste Reymond has been an insiders tip for people who liked value for money watches from a small, independent brand. Few people will know the brand, even fewer will recognize the brand, but that is part of the appeal. Crafted still largely by hand in the village of Tramelan, Auguste Reymond is still independent. Because of this their yearly production is actually quite limited. Since it doesn't have huge add campaigns or believes in celebrity ambassadors, these watches ended up on the wrists of people fortunate enough to know of the brand and to have a dealer at hand.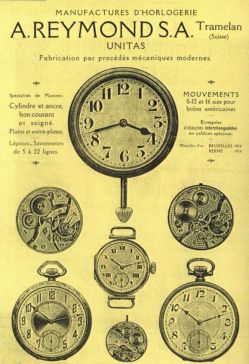 That is why its especially good news that this group of people will be expanded now that Auguste Reymond is back on the market in North-America! With this, a much larger group of people will be able to purchase an Auguste Reymond in their own country, but also enjoy all the service and after-sales facilities of the brand.
To celebrate its return to North-America Auguste Reymond offers one of their most classic models at a 10% discount and with free shipping. The Elegance 40 Automatic is crafted from stainless steel and features a stunning dial with guilloche center. These dials have always been one of Auguste Reymond's hallmarks. The Elegance 40 is powered by an ETA 2824-2/Sellita SW200 automatic movement, and has a diameter of 40.5mm with sapphire crystal back and front. Its fitted with a black leather strap.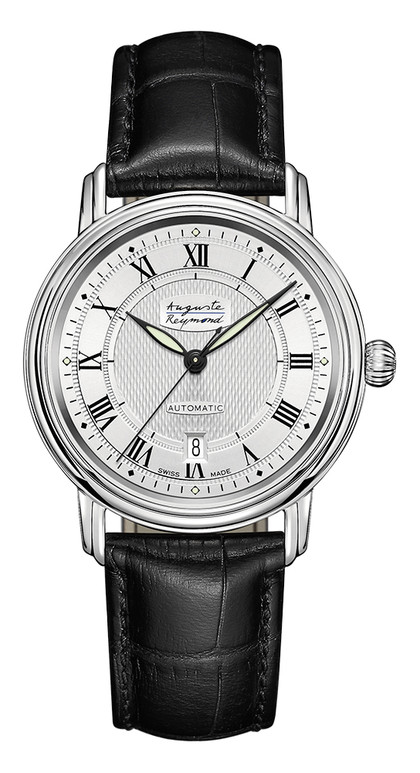 The price after the discount is US$ 765,- including free shipping, and is valid until May 31st. Although originally only available to customers located in North-America, Auguste Reymond let us know that they will also honor this offer when you live in a country outside North-America that does not have an official Auguste Reymond retail partner. Seize the opportunity! You can place your order through info@augustereymond.ch