One of the most exciting aviation watches in history is still the Longines Lindbergh Hour Angle. Made in 1931 by Longines, based on sketches by Charles Lindbergh himself. The watch made quite a name for itself, and over the years Longines issued several re-editions of this watch. This is one of them, and perhaps one of the most interesting.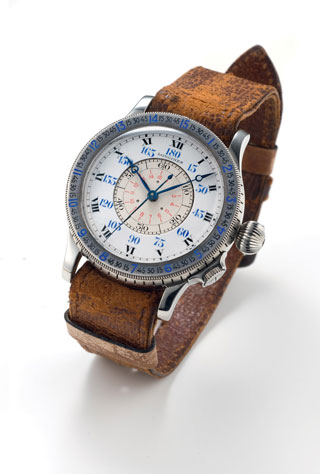 Many of the re-editions featured much smaller cases than the original watch. This made them much more wearable as a wristwatch because the original was first and foremost a navigational instrument. For that reason legibility was essential, and the diameter of 47.5 mm ensured that this could be done with ease. Of course, the pilot would not wear a watch like this on his wrist, but either on his leg or over the heavy coats pilots were wearing in those days. We are talking the 1930's here, so flying, especially long distance as Lindbergh did, was a daring and dangerous endeavor.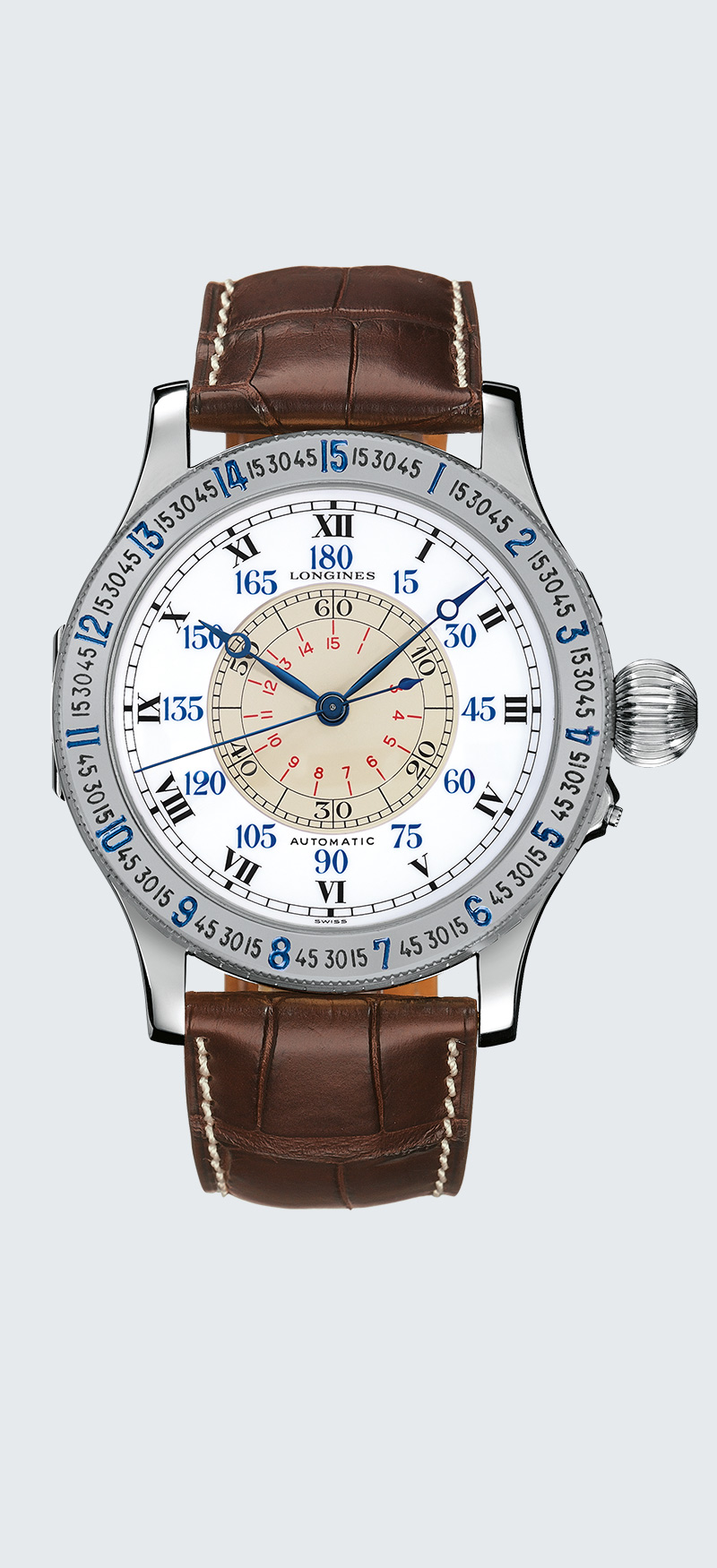 Of course, times have changed, and today nobody will look weird at you when you are wearing a 47.5 mm on your wrist. It is will most likely be the classic looks of the Lindbergh Hour Angle that will draw attention. Although its navigational capabilities are not as easy to use as for example with a Breitling Navitimer, the looks of the Longines compensate for this. Below the large onion crown, there is a small button that opens the back of the watch and allows you to see the second glass back behind which you can see a nicely decorated L699.2. This movement, which is based on ETA A07 L01, is a larger automatic movement that fits the watch nicely.
The Longines Lindbergh Hour Angle that Sotheby's has up for sale in their November 28th auction in Hong Kong is in very good condition and comes with box and papers. They estimate that the watch will bring in 8.000 – 12.000 HKD, which is between 1,031 – 1,547 US$. This seems to be a bit on the conservative side since the watch is often offered in the same pre-owned condition at almost double these prices at vintage watch dealers, and a pricetag when it was new of Us$5.000,-. But when this estimate indeed seems to hold, it might be a nice opportunity to pick up a legendary watch!
More information on this lot and the other watches at auction can be found at Sotheby's website
Note: The watches displayed in this article are NOT of the Longines Lindbergh Hour Angle that Sotheby's has up for auction, but of a similar one.
Save