Now, this doesn't sound promising, but even at an auction titled: Rare Watches including Nautilus 40 Part II, and held by Christie's in Geneva, you can find an affordable watch. Between many rare Rolex, Speedmaster's and even a Patek Philippe Sky Moon Tourbillon, there was one watch that stood out by its looks and estimate. It was a Jaeger-LeCoultre reference E109.
This particular E109 was made in 1947, so relatively quick after WWII. With its military-styled dial featuring luminous Arabic numerals, railroad track, and large six-eater, topped off with sword hands, it is not that difficult to imagine this watch on the wrist of an officer during WWII. In fact, there is even a direct military reference to this watch, since the back of the case is engraved with « II Military District, Champion Team, Softball, Germany 1947″. Unless engravings reference to famous people, they usually bring the price of a watch down. Given the fact that this engraving places the E109 on the wrist of an allied soldier just after WWII, might be considered neutral, since it fits the watch.
With a diameter of only 33.5 mm the watch is small by today's standards. But what it lacks in diameter, it makes up for in wrist presence. It does ask for a nice strap, but once that is fitted, this watch will be quite the eyecatcher. Because of that military dial it will also look quite sportive and will not easily be confused with the elegant dress watches Jaeger-LeCoultre also sold in that era.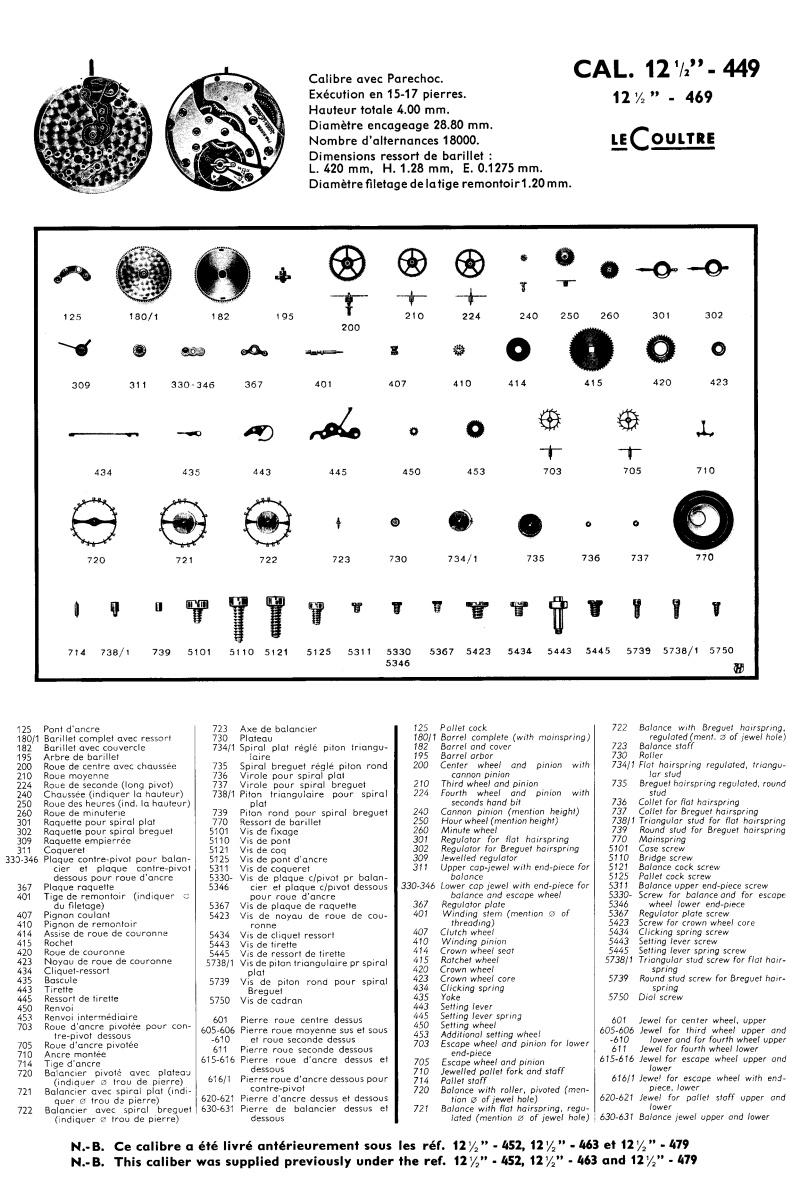 Inside the E109 ticks a beautiful manufacture caliber by the brand. Caliber 469 is a manual wind movement, with an unusual bridge structure. Its design is partially reminiscent of earlier pocket watches, but already has some designs cues of the modern movements that lay ahead in that time. The finish is outstanding, and far beyond anything you could buy today for the estimate given for this E109.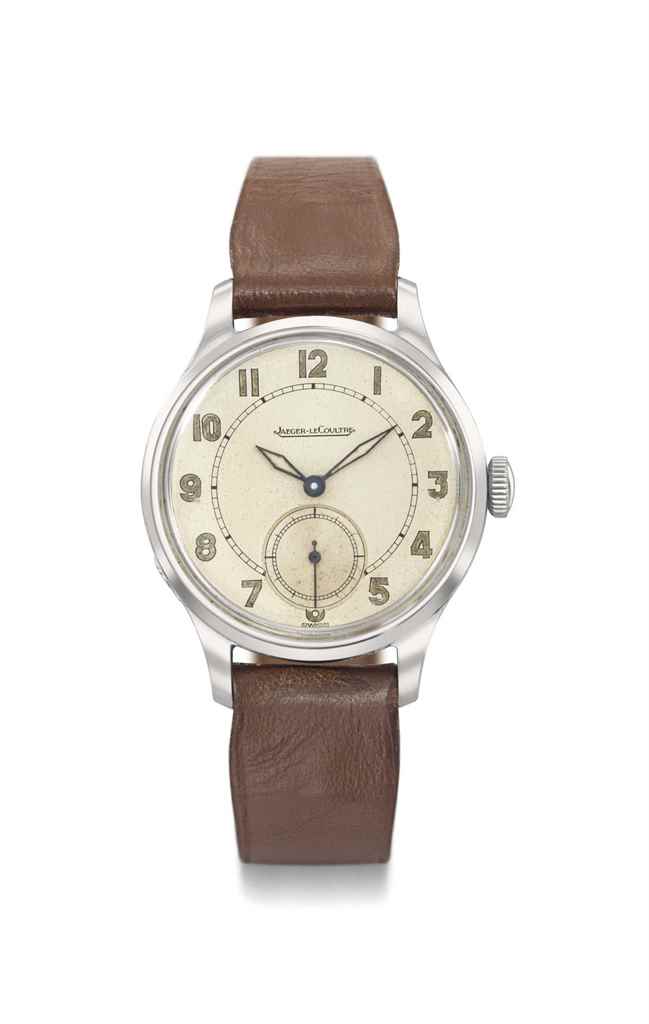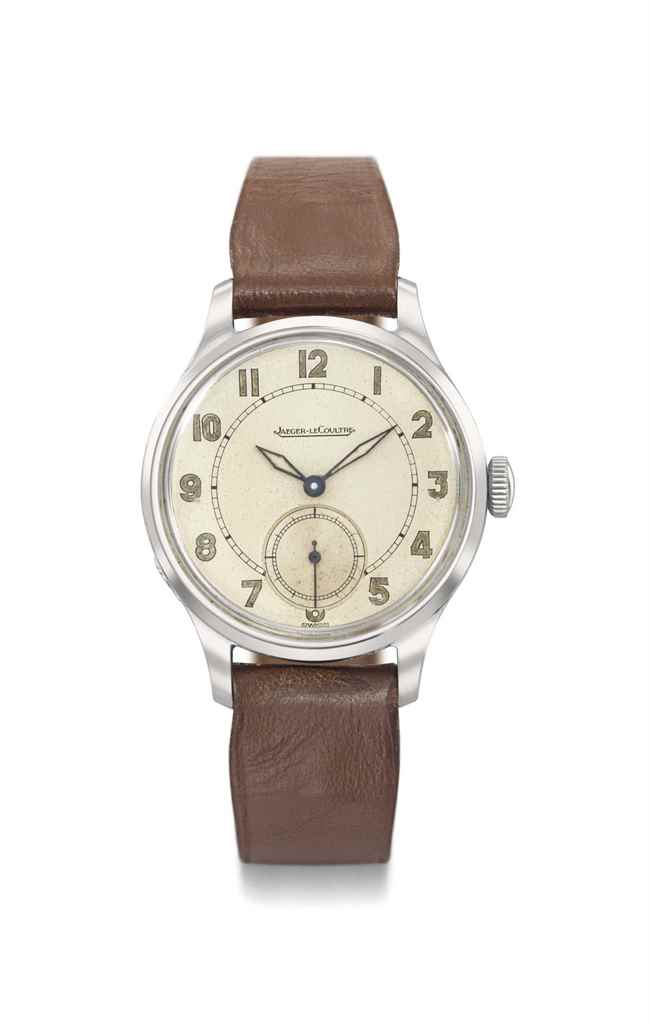 Should you buy it? Its condition looks based on the image quite good, it comes with a military link which makes this watch extra special, and most of all it is a very good looking part of watch making history, made by one of the industries most renowned names. Need to say more?
The auction is held at Christie's in Geneva on November 14th, 2016. Online bids can accepted and you can view the Jaeger-LeCoultre ref. E109 and all the other watches on Christie's website.