Art Mécanique is yet another Kickstarter campaign that shows that there is still hope for this platform to launch affordable, well made, and innovative watches. Adriano and Frédéric, two veterans of the Swiss watch industry, where allegedly tired of their friends asking if they could get a watch from the brands they where working for at a discount, that they decided to create an affordable watch brand themselves.  Pleased to see that they took on that challenge because the result is sure a nice one!
Their first model is called AM 16-01. We presume that the AM stands for Art Mécanique, but have no clue what the 16-01 means. Not that it matters, because we rather see a cool watch with a mysterious name, than a mysterious watch with a cool name. Cool is also the Art Mécanique logo, are we the only ones that think that it looks like a Starfighter from Star Wars?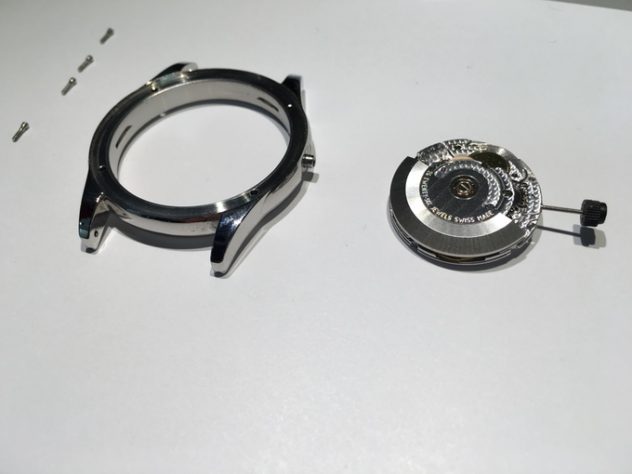 The concept of the watch is based on brass discs that show hours and minutes, with a colored gear showing the running minutes. Although not a new concept, the execution is very well done, with an eye for detail. Take for example the clever printed guideline that makes reading the exact time just so much easier. The watch is powered by caliber 280 from Horlogerie Schild SA, an automatic movement along the lines of ETA's 2824 and Sellita's SW200. Interesting is that the case of the watch says that the movement is indeed Swiss, but why doesn't it mention the more respected « Swiss made »? Most likely because it does not meet the standards set for « Swiss Made », and that would mean that all the other parts, as well as the assembly takes place outside of Switzerland. A bad thing? Doesn't have to be, since some of the best part suppliers can indeed be found in Asia.
And it seems that this is this is indeed the case. Pun intended because it is the case that is one of the main attractions of this watch. The lower part of the « dial » is decorated in either Clous de Paris, Perlage or Cotes de Geneve. The result is very striking, and it sets the watch really apart from what is already on the market. We actually suspect that many people will have a hard time choosing between the stainless steel versions and the DLC-coated ones. There are also two ladies versions, where the bottom part are set with colored rhinestones. We will let the fairer sex judge those.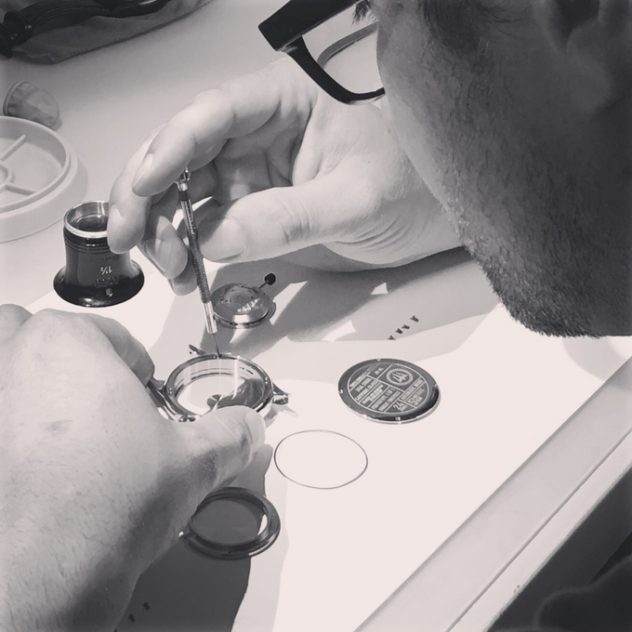 Very cool is that for an additional fee of US$ 32,- you can mix and match between all the different fronts, backs and middle parts. That enables you to pretty much create the Art Mécanique you really want. A cool and clever way to approach the market with a made-to-measure kind of watch. Some might find the US$ 32,- a lot of money, but when you realize that the Art Mécanique will only cost you around US$ 400,- depending on which early bird special you can lay your hands on, it seems to be a fair amount. Especially since the watch not only clearly shows off the passion of its makers, but also their knowledge.
Art Mécanique Kickstarter campaign runs for about a month and can be found here.
Save
Save