One of the watches I am really looking forward to be launched is the Gruman Sputnik. The watch is actually inspired by Russian Special Forces and spy agencies. No wonder that the watch has a generous doses of Bond (or actually his literary opponents) in its genes, and is not afraid to show it!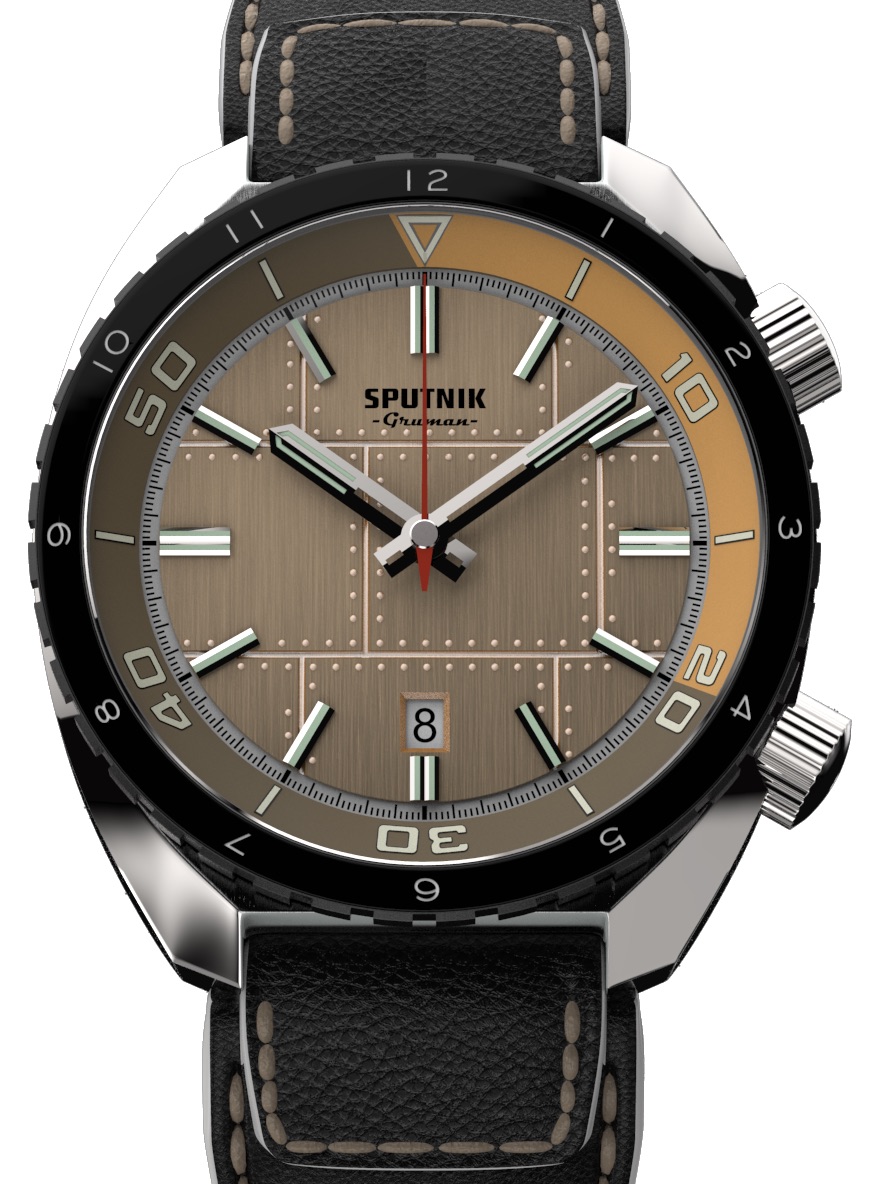 Although clearly a sports watch, the good people at Gruman fortunately restrained themselves in terms of diameters. Bigger is not always better, but a 42mm diameter for a watch like this is near perfect for most people. Also the height of 13mm makes it that the watch can still be a comfortable choice for us civilians!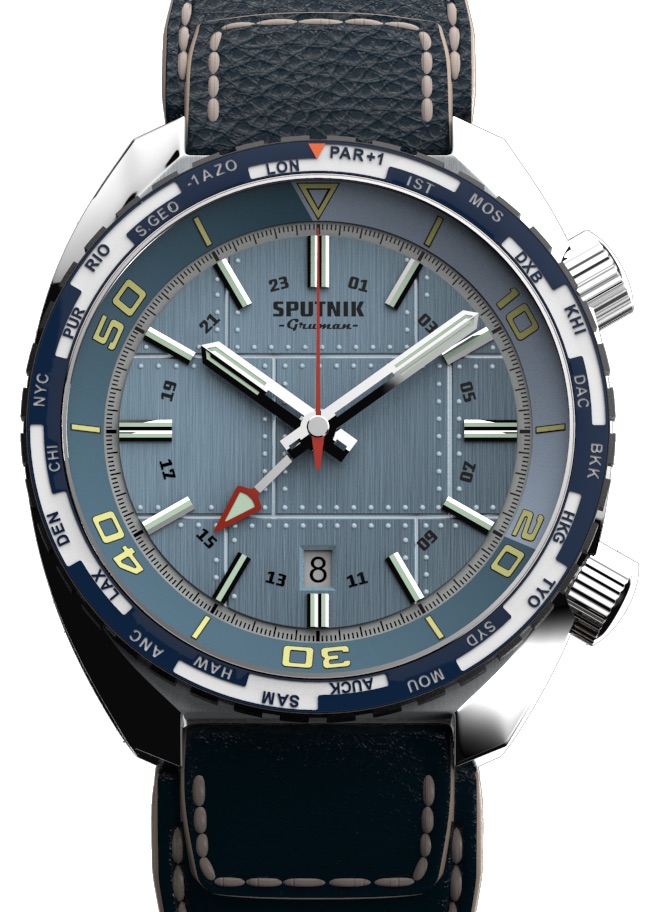 The Sputnik comes as two different models: a time-only and a GMT-version, both available in four different color scheme's. Both models are also a so called « compressor », meaning that it has two crowns, of which ones controls the movement, and the other one the diving bezel that is placed on the inside of the case, under the sapphire crystal.
One of the coolest details of the Sputnik might actually be that the dial seems to be made up of plates that have been riveted on. Of course this is pure decoration, but it gives the watch most certainly something special, and amplifies that vintage spy feeling. Even more so, it gives the watch a lot of emotion and that is quite frankly why we are still buying mechanical wrist watches.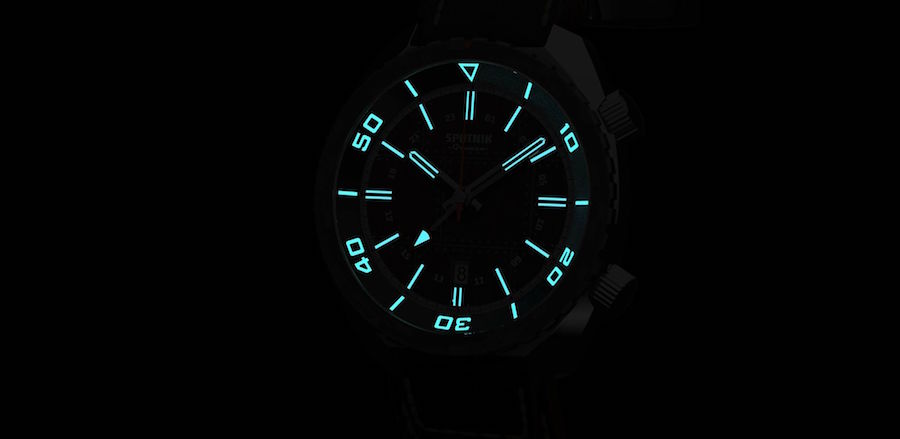 In a watch like this you might expect a Japanese movement, or perhaps even a Chinese one, but the Sputnik actually runs on ETA movements! The three handed watch on the reliable ETA 2824-2. It gets however really interesting with the GMT-version, which runs on ETA's 2893, a movement you can also find in Sinn's, Eterna's, Glycine's, Breitling's and Omega's. A rare find under the hood of a microbrand model.
All together Gruman has been able to build a very tempting package with the Sputnik that combines an original design, with Swiss movements to match, and gives the watch a sentiment that not many other watch do. The first fifty Sputniks will have the lowest prices with a US$390,- price tag for the time-only, and US$590,- for the GMT. In my opinion that is a steal, especially for the GMT. People who sign up for the Gruman newsletter will have two weeks prior to pre-order opening for the general public to claim their early bird watch, which is anticipating this October.
More information on the Gruman Sputnik, plus how to sign up for the newsletter, can be found here