GMT watches are a Watchisthis?! favorite, so when Alpina announced the Alpiner GMT Business Timer this got our attention. Now, the Alpiner GMT already exists. It is part of Alpina's « 4 » collection. The principles of this collection date back to 1938 when Alpina founder Gottlieb Hauser introduced the first « Alpina 4 ». In order to handle the extreme conditions of all the Alpine sports, from high altitude mountain climbing to alpine lake diving, he set out four criteria to which all his watches needed to stand up to:
Anti-shock
Water-resistant
Anti-magnetic
Stainless steel
The Alpined GMT meets them all, but is especially handy when you travel with the watch. Alpina redesigned the 24-hour ring, and indicated standard business hours on it in red. This makes it that when ever you are abroad, it is very easy to see if your colleagues are already in the office.
There might be some confusion with the bezel, which counts up to 36. However, these are not hours, but degrees time 10. True to its alpine character, Alpina fitted the business time with a navigational bezel, which can be used together with a compass. Quite nice actually because that makes the business timer a good option for work and play!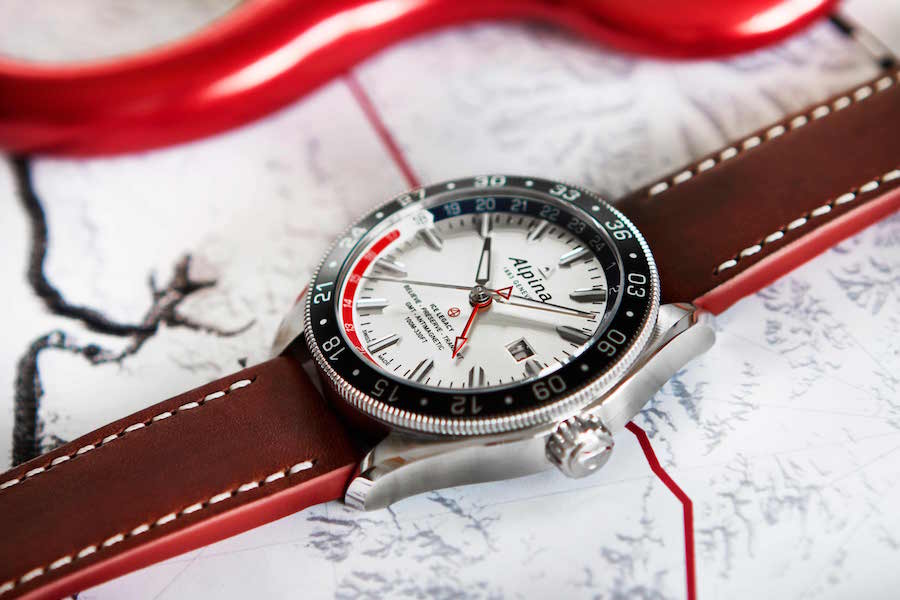 Thanks to the 44mm case, the Business Timer has ample space to show all the information of the watch in such a way that it is easy to read. You might notice that op top of the date, there is a small magnifying glass. This is because the Business Timer runs on the automatic Sellita SW200 caliber, on which a GMT-module in placed which was especially created for Alpina.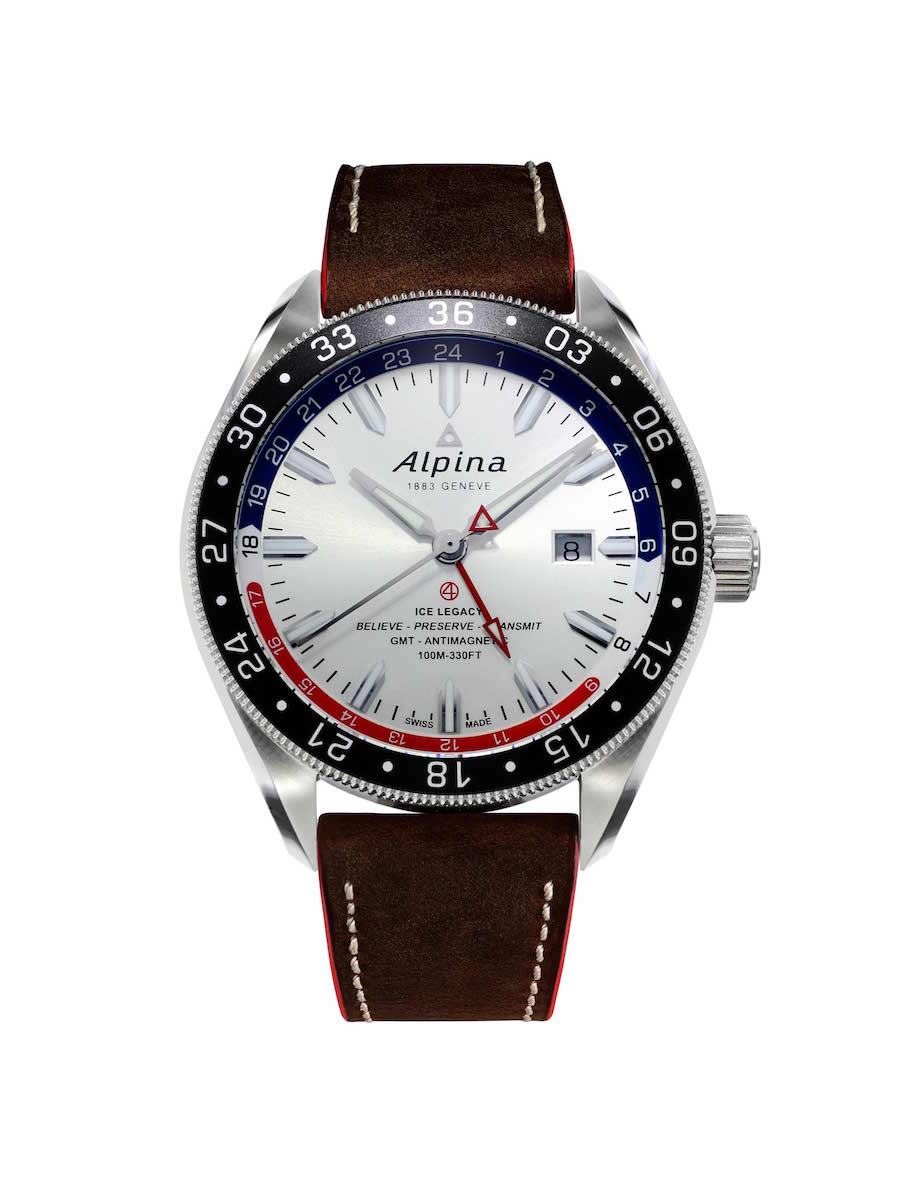 Overall the Alpina Business Timer seems to have a touch of Richard Branson: really good at what he does, but under it all still an adventurer and a little kid. For those kind of people this might be the ideal watch!
More information on the Alpina Alpiner GMT Business Timer can be found here