Sinn has a long reputation of making very technical watches. For many people their specifications are much more then they would ever need in their daily life, but that only adds to the appeal. A great example of such a Sinn is the U1000 S, that Sotheby's is auctioning on November 28th.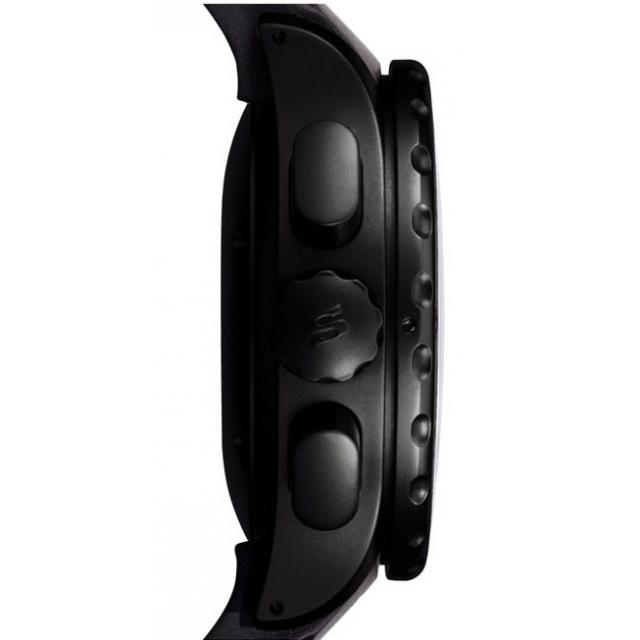 It starts with the case which is crafted from the same steel as Germany makes its submarines. This material not only ensures that the watch can handle high pressure, but also that it is seawater resistant. For this particular model, Sinn coated the 44mm case black through a PVD-process. The result is a thin layer of titanium-aluminium-carbonitrite with a hardness of 2000 Vickers. That is strong enough not to wear off anytime soon and can take quite a beating before any wear shows. That is also why the watch up for auction is still in such a great shape.
The movement inside the U1000 S is based on the famous ETA/Valjoux 7750 automatic chronograph calendar. Although a chronograph is a useful complication to have, it is often also in the way when it is a diving watch. Therefor Sinn turned the U1000 S into a lefty, positioning the crown and the pushers on the left side of the watch so that they are not limiting your movement when you are wearing the watch.
For those who plan on wearing the U1000 S under water, they will be pleased with the 1000 meter water resistance of the watch. Even when some moisture (for example condensation) builds up in the case, Sinn's unique Ar-Dehumidifying Technology comes into play and safely locks this moisture so that it can not damage the movement.
Sotheby's estimate of 10.000 – 15.000 HKD, or $1.289,- – $1.933,-, seems to be slightly on the low side for this model so that it might be an opportunity for lovers of truly technical tool watches to obtain one.
More information about this watch can be found on the website of Sinn, and more information on this particular lot can be found on Sotheby's website.
Note: Only the first image is the actual watch on auction at Sotheby's.
Save
Save