Yes Wine & Time rhymes so nicely but what's behind this new concept ?
With a group of friends and professionals of the watch industry, we felt that true luxury is the place where Art, Culture and Quality converge. We wanted to create a private event that would bring together what we believe are the four most important parts of the watch industry – Brands (owners, managers, directors), Communicators (Journalists/Bloggers and Influencers both Print and Digital), Watch Retailers and Distributors, and Fans and Collectors.
With Wine & Time – Basel 2017, we have created the opportunity for these four groups to meet and to get to know each other in a relaxed and friendly atmosphere, and to taste some fine wines in the process… Yes because good wines is in the concept of this new event.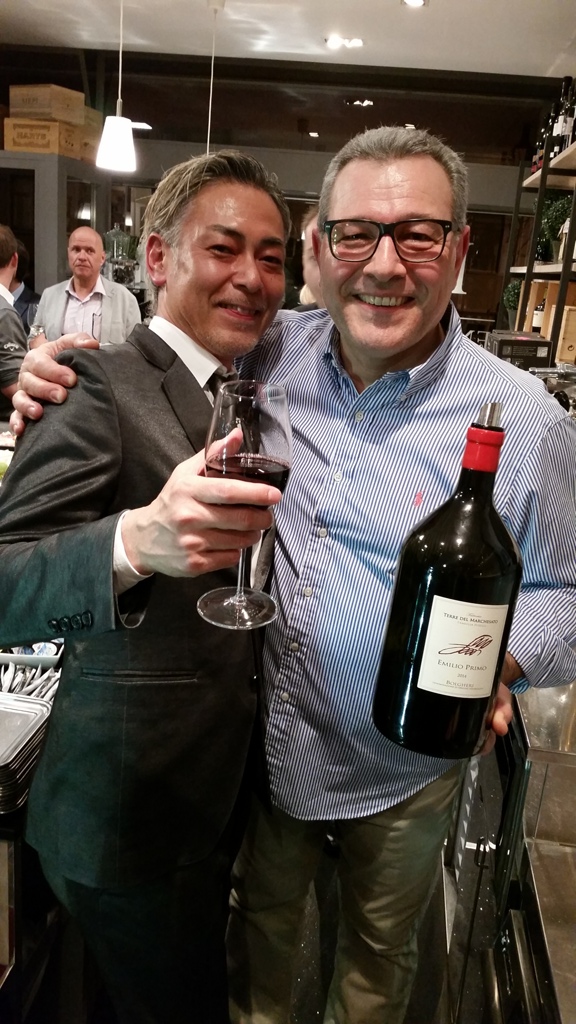 By putting at the center of the attention the independent watch brands, wether large or not, our mission was simple : Give them the possibility to present their products to a wide range of people.
Wine & Time fate of watchmaking codes … Here no thought established and no history already written.
In this new Pop-Up event, brands were able to bring a selection of their watches and/or watch related products and present them to all the guests but also to explain why they did this or that.
Sounds cool for small brands because it's not something ostentatious – Just friends, watch enthusiasts and fun. But more than that, it's also the best way to present their products to watch journalists from all around the world (and honestly, we know that it's really complicated to do that for small brands).
This first event took place in Enoteca Vin'Santo in Basel and we want to thank Salvatore Santo and his team for all the crazy work they have done.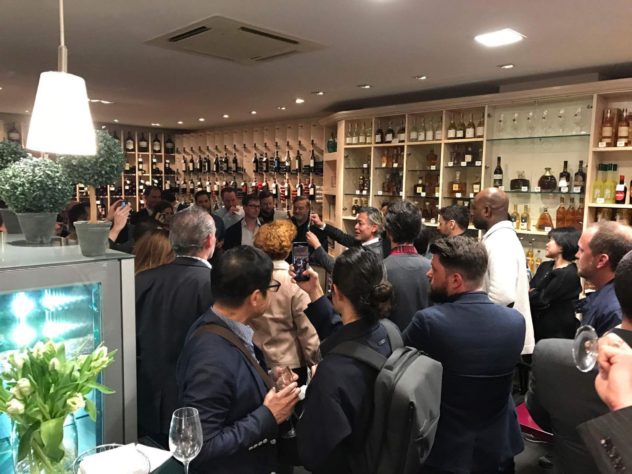 I said crazy because at first we thought that we will bring together something like 50 people… But at the end we were more than 100 people in this Wine Bar & Restaurant. It was very hot inside and fortunately the weather was with us; No rain so we were able to get out to get some fresh air.
A wide variety of brands were there. From ultra luxury like Schwarz Etienne, disruptive independent like AOSWatches, innovator like Holthinrichs, smartwatches like Veldt or Kickstarter master like Straton.
These niche brands, sell only a few tens or hundreds of watches per year and… Compared to the brands of major groups it's indeed quite low. But these people are driven by passion…and what ? That's the most important !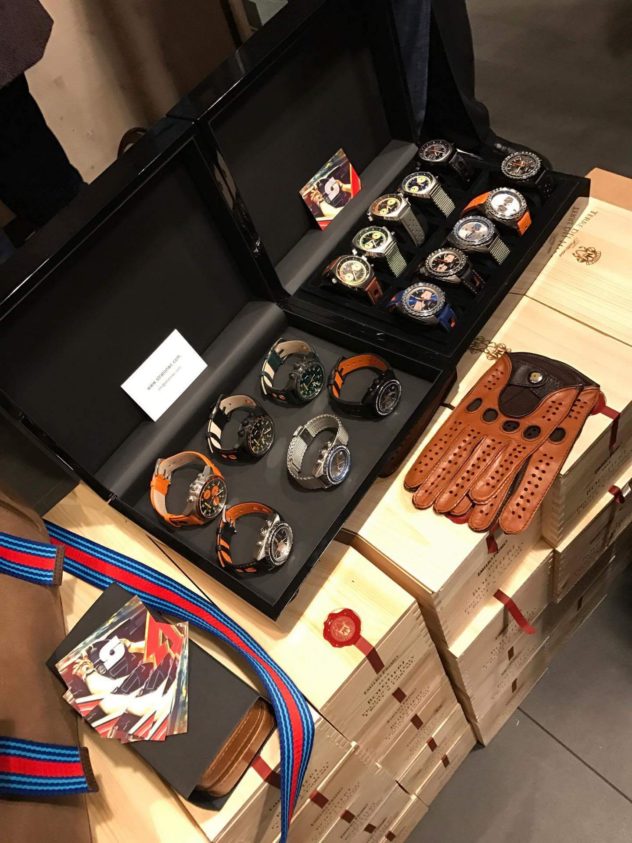 They must then be seen and be heard, seduce the collectors and, if possible, some chosen retailers, and today we know that this is very complicated. Of course, the end customer is important in their market…and probably more than the retailers.
People traveled from near and far for an evening of great conversation, laughs, drinks, watches, another drink, sublime food, a watchmaking experience, yet another drink, and of course friendship. We disassembled the watch industry while engaging a friendly conversation with some of the most promising designers and brands. Seeing so many old friends and making a few new ones was of course a highlight ; Because yes it's nice to be friend on Facebook but what's better than to click the glass of someone you follow for so many times on the social networks ?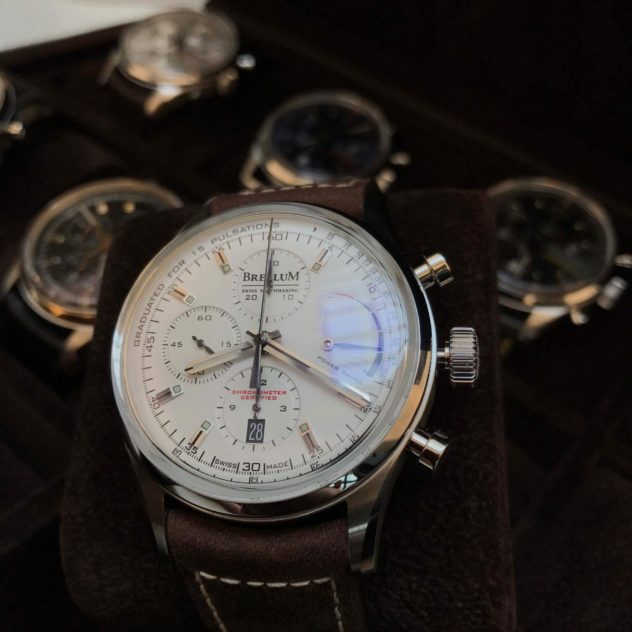 Our mission, when created this event, was to bring the more people possible and to give to the brands the possibility to join both their strengths and weaknesses, to share their common passion and exchange on their experiences; but more than that, to attract a maximum of people and to be able to present the watchmaking creations of these young and small brands.
To be clear, the goal was to create a favorable environment for the brands, a tailored event, on which we worked together with all the Wine & Time team, in every details to radiate the values of independent watchmaking.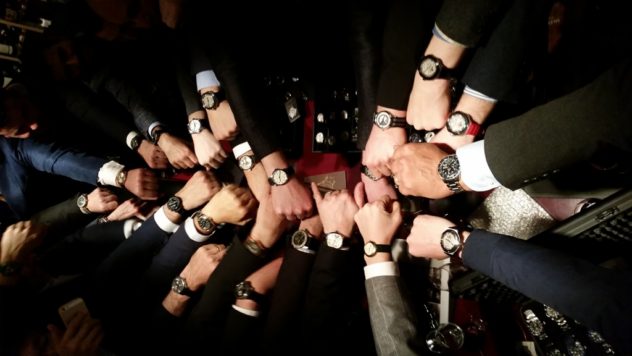 This was the inaugural edition of the Pop-Up Wine & Time – Celebrating the Soul of Watchmaking… A magical combination of imagination, individuality, passion, that we have to expand over the borders.
Future locations for the next Pop-Up Wine & Time include the JCK-Show in Las Vegas, the Hong Kong Watch & Clock Show (where something big is coming), Paris and also in January 2018 Geneva during the SIHH ! So stay tuned!
Oh yes, for the next events don't try to look for a suit and tie or a jammed ambiance. The independent watchmaking (even in the middle and low market) has its codes … Relaxed and smiling!
Let's end with that : « We wish to share our passion for watchmaking with people who speak the same language than us – men and women passionate about watches »… So join us for the next adventures!