Most of us still have problems putting down serious money for a Chinese watch, but that might change after you have seen the Maison Celadon. The Chinese have a century long love story with watches and many pieces by brands like for example Bovet, were made especially for the Chinese market in the past. Their own watchmaking history is less well-known and varies from honest, straightforward watches by brands like the Shanghai Watch co. to high complex haute horlogerie made by people like Ma Xushu.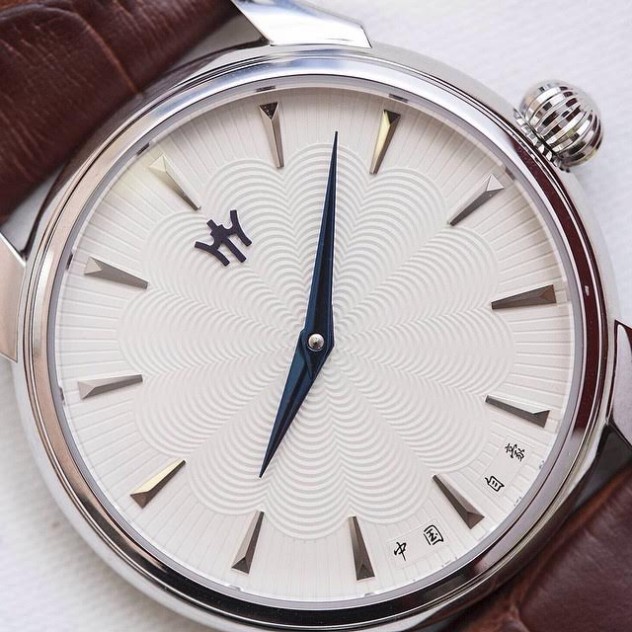 Most Chinese watch brands focus very much on western designs, pumping out large volumes for competitive prices. Maison Celadon is dedicated to restore Chinese watchmaking to their prime. Their watches not only feature high quality Chinese movements, but also the design of their watches is infused with Chinese culture.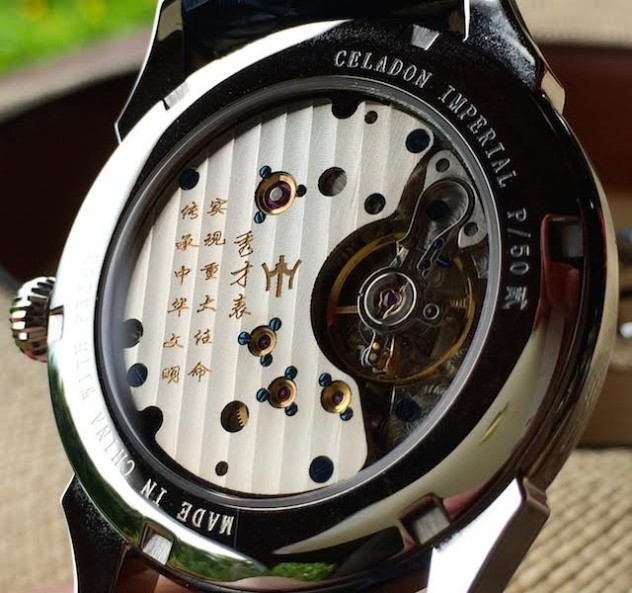 The first watch of Maison Celadon was the Imperial, which was launched in May 2013. It features a 38mm case, and a SB18-6 manual wind movement. The Yue Fei was introduced in October of this year and is two millimeters larger than the Imperial. This one is also powered by a manual wind movement, caliber B16. All the movements used by Maison Celadon are made by the Beijing Grand Complications Atelier, which applies especially for these watches extra levels of quality control to ensure superb product quality. The watches are produced in series of 100 pieces, and only 50 pieces of each dial color are made.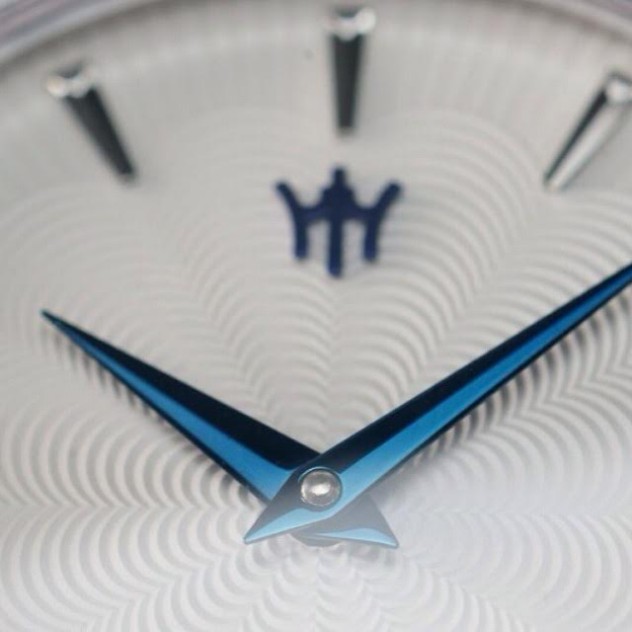 Through their retail network the Imperial and the Yue Fei set you back $1.220,-, but buying direct from Maison Celadon will cut this price to $977,-. You can increase this price if you want to because Maison Celadon offers a bespoke monogram service  in gold on the movement as an $288,- option. Cool is that this is not just your average letters, but they can also include hand-written signatures and of course Chinese characters. Another $288,- will get you blued hands, logo's and numerals. No, not chemically treated, not mass-produced in ovens, but done the old-fashioned way by heating them one by one in an open flame.
A great comfort to future buyers is also that Maison Celadon has a strong focus on after sales warranty and service. This means that the watches can and will be taken care of for years to come, exactly how you should treat heritage!