If you have an Apple Watch but you love Swiss mechanical movement, the new WATCHe application may interest you. The latter indeed offers the ability to display the time on your Apple Watch in the manner of a mechanical movement.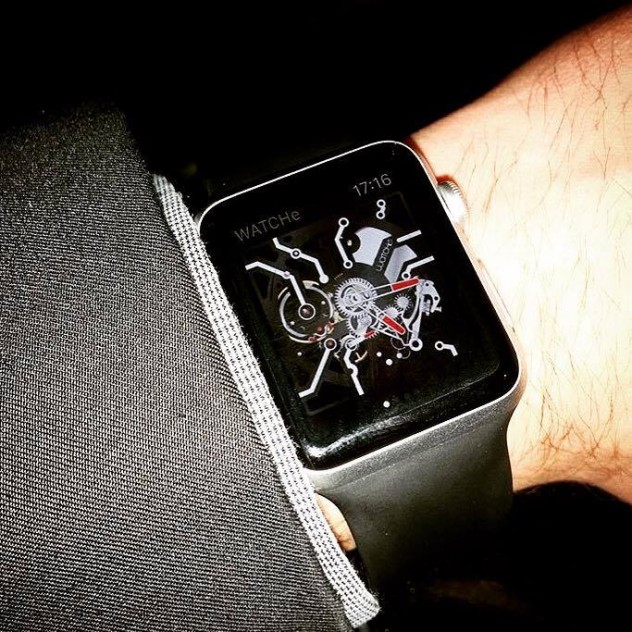 Indeed the brand from Geneva offers today a kind of bridge between connected watches and mechanical watches thanks to its new app for Apple Watch.
After several years of development of smartphones hulls integrated with mechanical movements, Luc Pellaton decided to give a new dimension to the trend of connected watches.With the launch, of a mobile application designed for the Apple Watch, the spirit of a mechanical movement can now be found as an indicator screen on your smartwatch.
For the moment the app is free in the App Store iOS, but in a few weeks, a number of new features will be available in paid version to add or remove complications or components on the final display.
Luc Pellaton CEO of WATCHe thinks that the mechanical watch must remain the fundamental value of the culture of the time, the connected tools should allow us to renew ourselves constantly.
With this application, the CEO of the young brand from Geneva wants to convey a simple message. « The watchmaking pedagogy must use this new world and not reject it. »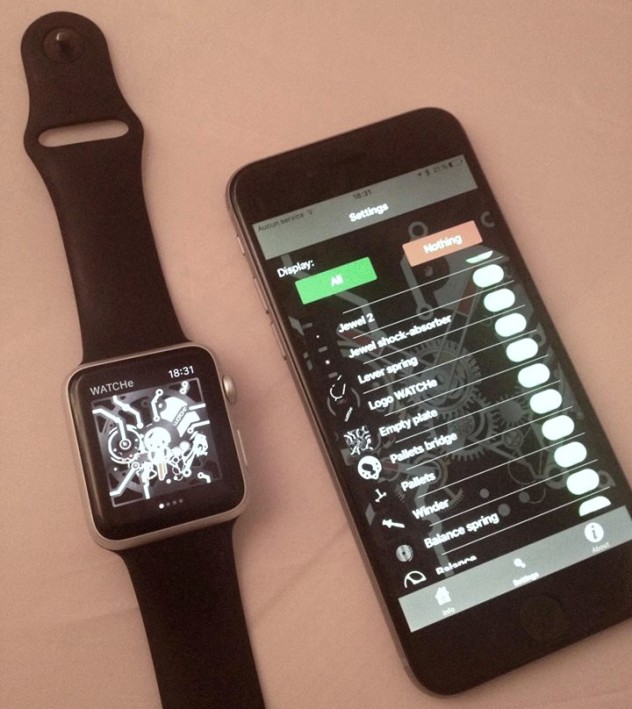 The application allows to the user to enter virtually in the heart of the movement. This will give the possibility to the young generation that are not aware of mechanical watches to understand how a mechanical watch works. Indeed, the app delivers a really nice and stylish education on the inner workings of actual watches.
The application is very fun to use but also a very informative one for people who are new to watches, because it simulates the gears, cogs, springs and movements of a mechanical watch… It might probably teach them something.
The screen of your Apple Watch will look like a mechanical watch… You know the one that people still make by hand. Cool thing is that it also includes a menu with 26 different components of the display that you can turn on or off. Every details, jewels, spring and plate that you can find on the physical WATCHe timepiece are there… And that's why we really like this app.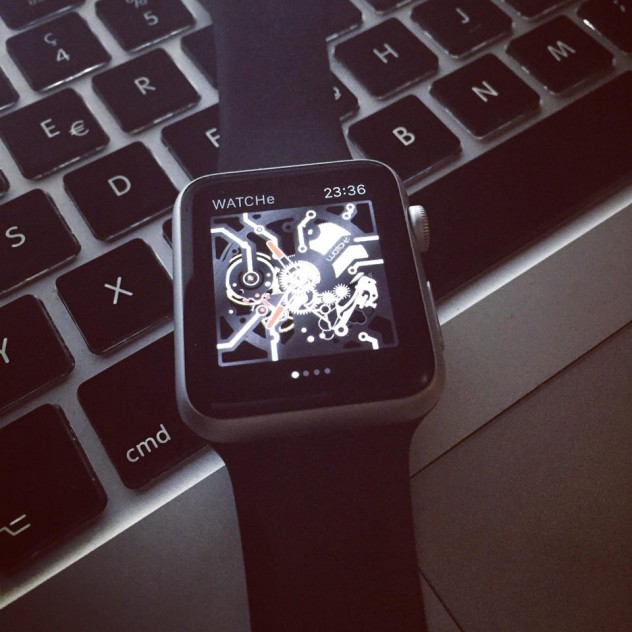 The application has been already downloaded about 5,000 times.
If you have an Apple Watch we invite you to download it and share your pictures with us… Don't forget to tell us where do you live (or where you took the picture) and use the hashtags #watchisthis and #watcheapp
WATCHe by Nomad Systems – Download the app for FREE : Click HERE
Visit WATCHe Website : Click HERE