When traveling through the world of affordable watches you sometimes stand in disbelief, like with the Hvitsten Christiania. This watch should not be available for this price. In fact you might even suspect that the price-tag of the Christiania is the result of some market penetration scheme, where the owners have to add 100 euro's of their own money for every watch they sell. The truth is far from that, and actually a clever mix of skilled entrepreneurship, a generous dose of passion, and a clear mind when it comes profit-marigins.
That clear mind is probably thanks to the clean and clear air in Hvitsten, Norway. Yes, the brand is named after one of the smallest towns in Norway, but what a town it is. Located by the fjord it is an idyllic place, that except for the water has a lot in common with those tiny little Swiss villages where watchmaking has been practiced for century. A place that keeps you level-headed, and the Christiania in certainly proof of that.
For € 195/US$ 220, or when you want to completely stay in Norwegian style; 1795 Norwegian Krone, you get a watch that some might even mistake for an IWC or perhaps an Audemars Piguet. This is thanks to a well designed case, combined with a minimalistic yet functional dial. The case is available in only one version; 40mm in diameter and rose gold PVD coated. An all steel version would have been great as well, but the rose gold PVD is a very nice match to the black and porcelain colored dials. The warm tone of the case gives the entire watch a very rich look, and that is the main reason why it is hard to believe the price tag, and easy to believe when people mistake the Christiania for a much more expensive Swiss brand.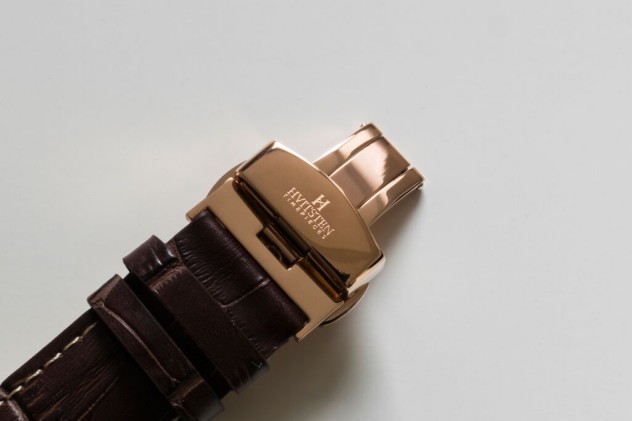 The movement is a Ronda quartz caliber 1069. A disappointment? Not really, because the Christiania has only two hands, so the fact that it is a quartz is not really noticeable. Also given the price the Ronda is simply on par. Nice touch is the rose gold PVD butterfly clasp, again adding to the believe that you are wearing a watch from a different price category.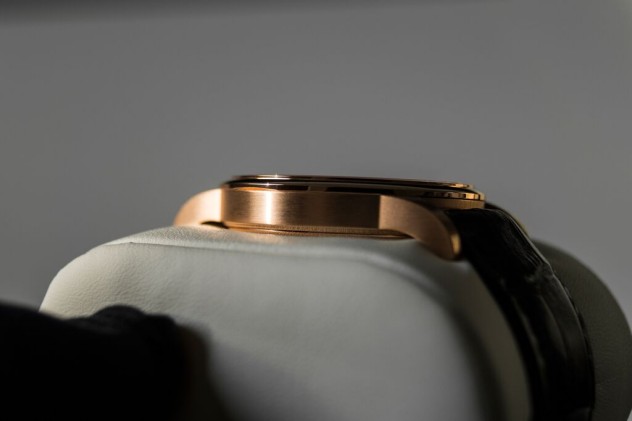 Of course the price does not allow for a middle man, so those interested in the Christiania can obtain one from Hvitsten's own webshop, where it will go on sale November 5th, but for those really eager you can already reserve your piece today.