Good design combined with an affordable price goes a long way. Especially when that design is thought through and meaningful. Divided by Zero has already done that once, and now does it again on Kickstarter with the βeta Series.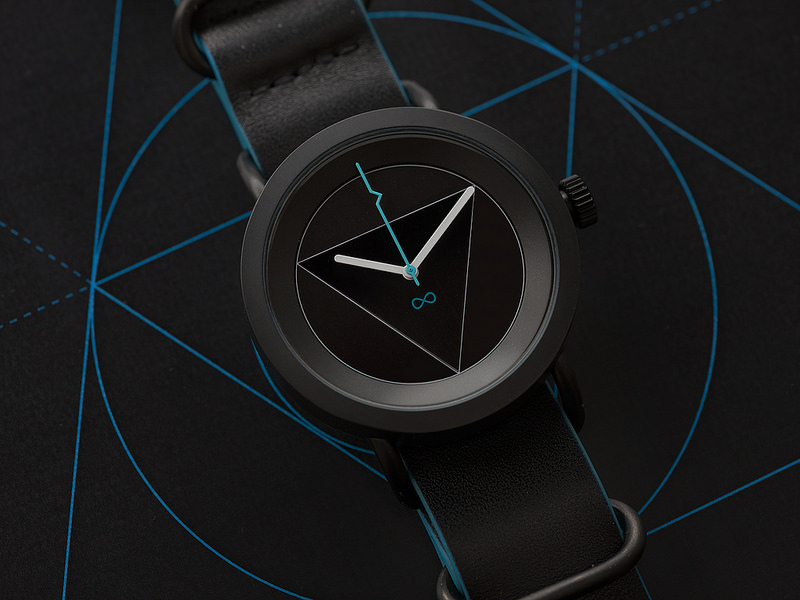 The design of these watches is inspired by the work of great scientists of the past. Their collection is quite extensive, so I am not covering them all, but by creating different dial varieties they have suceeded in creating very different looking watches. Although there are a few white dialed versions unlocked as funding goals, the majority of the watches in the βeta series is black. Particularly with the scientific background, it works very well. It draws all the attention to the dial, and the use of the vibrant blue details give the design really its edge. Also, all the watches have a blue seconds hand, shaped like a square root, another nice detail.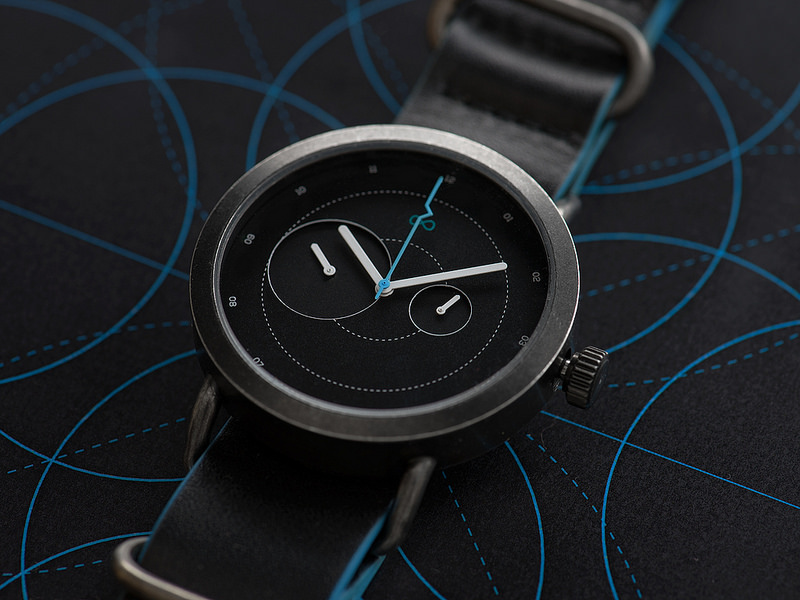 Divided by Zero uses two Miyota quartz movements to power its watches. The time-only models use caliber 2035, and the version with the two sub-dials caliber 6P25. I do say two sub-dials, and although they have hands, there is no indication what they are pointing at. With this caliber, the left hand can indicate the day, and the right one the date, but without corresponding numbers and text it is not easy to decipher. The design of these watches is still great, but it seems a bit pointless.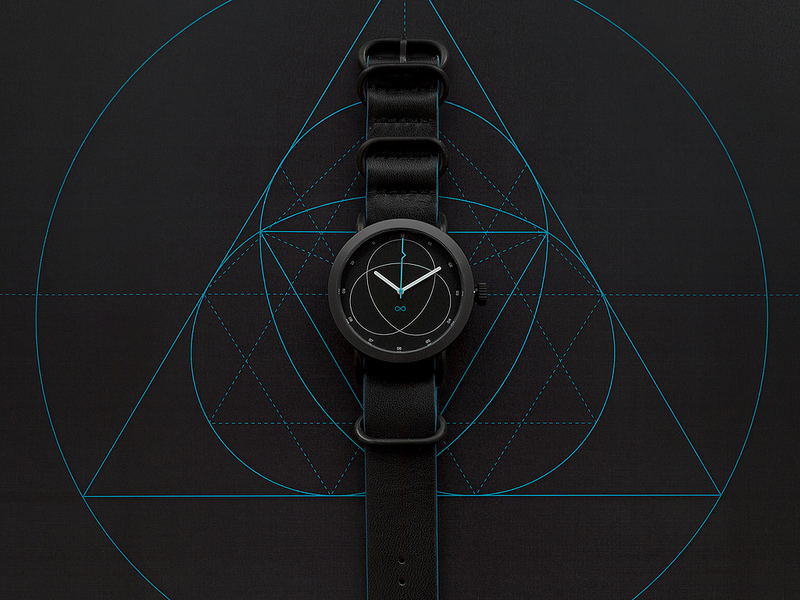 That being said, the slightly domed mineral crystal, together with the leather NATO-strap do really give the watch a look of its own, and also make it look far more expensive than the sum of their cost.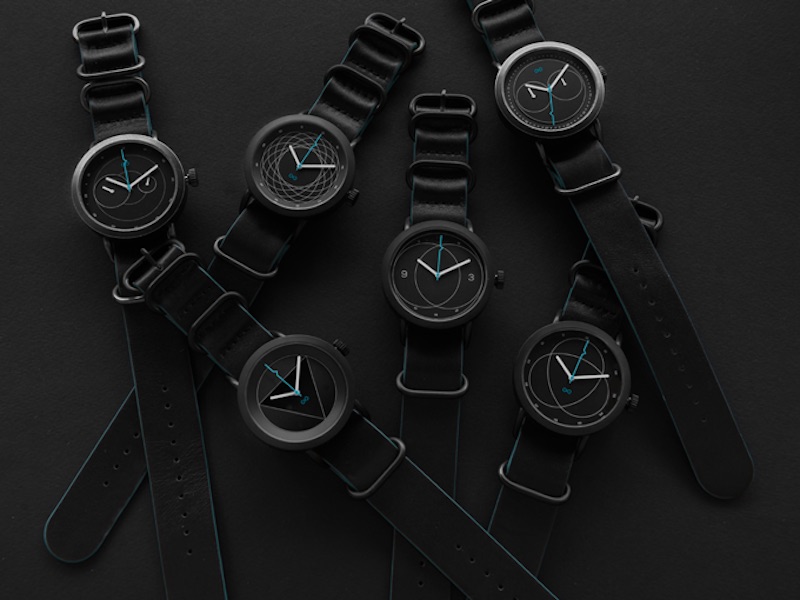 Divided by Zero is by the way very straightforward about the costs of their watches and their own margin. On Kickstarter, we see more and more brands do this, and when the numbers add up and make sense in relation to the expected quality of the products, you actually come to the conclusion that they deserve their profit margin. Besides you will be hard pressed to find a watch as original as the βeta series in the same price range, because they are on Kickstarter for us$95,-
More information on the Divided by Zero for βeta series can be found on Kickstarter